How to Add or Remove a Folder From File Explorer Libraries on Windows 10.
Author

Publication date

07.02.2019

Ilość komentarzy
Learn how to remove items from the Windows 10 File Explorer Libraries folder. Including entire Library folders and or the content that is contained within them. A quick and easy way to tidy up the left-hand navigation pane of File Explorer on Windows 10.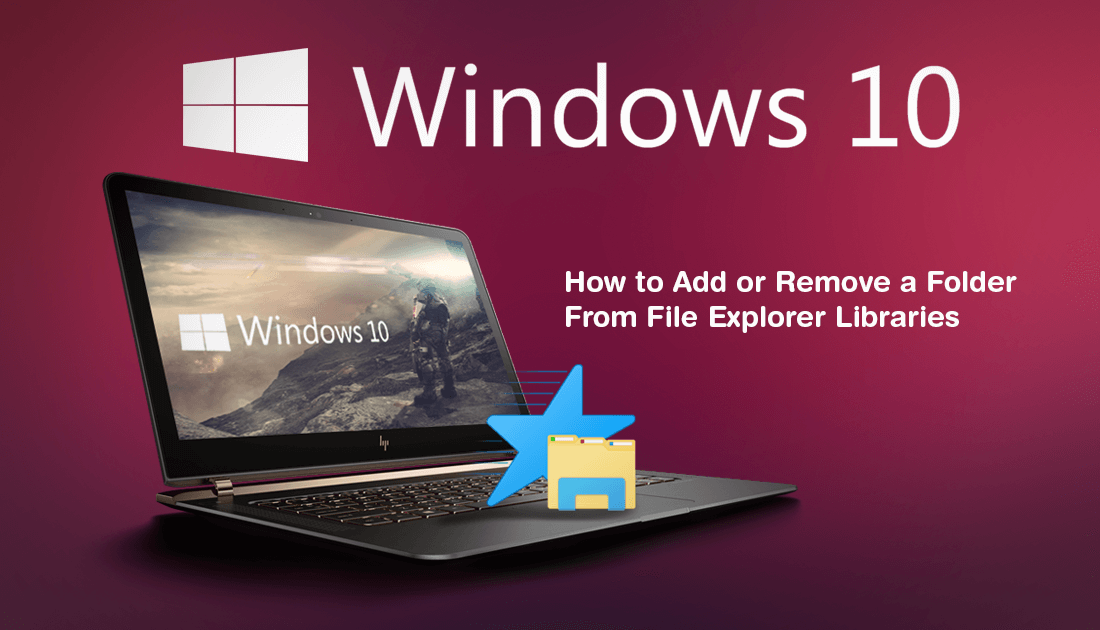 How to Fix Blue Screen of Death Error: WHEA UNCORRECTABLE ERROR. (0x00000124) on Windows 10.
Libraries on Windows 10 are a great way to quickly and easily access files you have stored on your computer. They are also indexed, meaning that if you need to search for an item you know is stored in a library, Windows search will be able to find the item far quicker than if it were stored in a standard system folder.
Although some aspects of Libraries have changed since the feature was first added to the operating system. The default way of accessing Libraries on Windows hasn't changed, meaning they can still be accessed using File Explorer and/or Quick Access. In the past, it was also a little more involved to add or remove items from Libraries on Windows, however that has since changed and it is now easier than ever to add or remove items from Libraries on Windows 10.
Note: If you don't see a Libraries entry in the navigation pane of the File Explorer on Windows 10, right-click in the empty space, then select Show Libraries.
How Do You Add or Remove a Folder From Libraries in File Explorer on Windows 10?
To remove an item from the Windows 10 File Explorer Library the process is as simple as finding the entry, selecting it, then right-clicking and selecting Delete.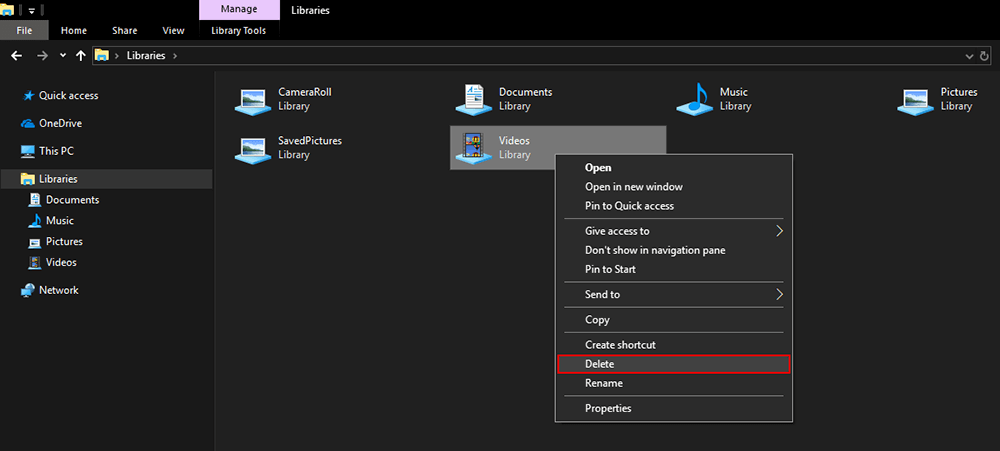 This will instantly remove the item from the Libraries folder. You can even delete any of the default entries should you decide you don't require them. Camera Roll, Documents, Music, Pictures, SavedPictures, and Videos. Trying to add an item to Libraries in File Explorer is also relatively easy, simply open the Libraries folder, then right-click within the window and select New > Library.

Next name the new Library item whatever you like, then double click on the entry to add contents to it.

Once you have double-clicked, you will see a single option to Include a Folder. Clicking on this will allow you to browse through the entire contents of your computer to select a folder to add to your new library.
If you decide to add a rather large folder, you may have to wait a little while for Windows 10 to index the folder's contents. However, this is usually pretty quick on modern machines. On a side note, you can also access the Windows 10 Libraries folder directly using the Run tool by entering the following command: shell:Libraries. Although this is another possible option, it isn't exactly the most user-friendly way to open the Libraries folder.
Related: How to Change the Default Font for Emails in the Windows 10 Mail App.