Bitmoji has recently undergone a major update which has drastically changed the look of Bitmojis and added tons of new customization options. If you're stuck trying to figure out how to starting using the new Bitmoji Deluxe items on Snapchat, this article will show you how.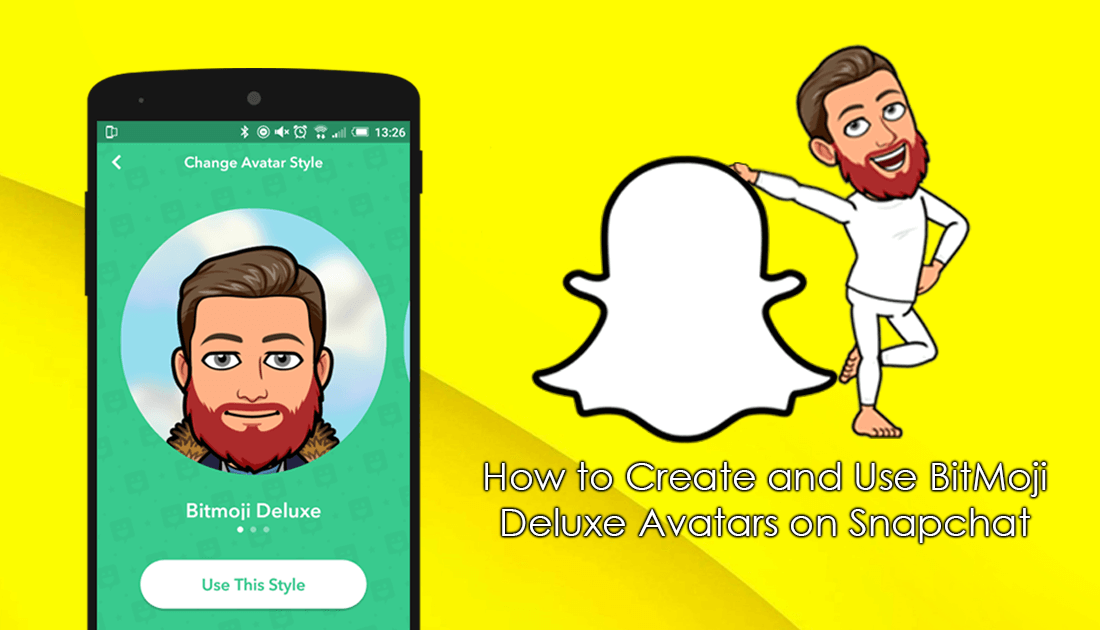 How to Get Flappy Bird on Snapchat.
Bitmoji has been around for quite a few years now, having originally shot to fame in 2013/2014. Bitmojis allow you to recreate yourself in the form of a cartoonized avatar, which can be shared to just about any social media platform, from Facebook to Instagram, however, its main platform is Snapchat.
Bitmoji Deluxe gives you the ability to set your avatar's appearance with over a hundred different options. New hairstyles, colors, clothes, beards, eyes, and faces have been added, plus there's an option to take a selfie and get your basic face shape. If you'd like to start using Deluxe Bitmojis on Snapchat, this guide will show you how to set everything up. Below is an example of the three main Bitmoji styles available, Deluxe being the newest.
How to Get Deluxe Bitmojis on Snapchat.
To start using Deluxe Bitmojis on Snapchat, there are a couple of prerequisites. The first is that you have both apps installed on your device, Snapchat, and Bitmoji. You can use the download links below to get Bitmoji on your device.

Download Bitmoji From Google Play.
Download Bitmoji From App Store.
Once you have Bitmoji on your device, you will also need to make sure you have the latest version of Snapchat, so update your app. When you're up to date, open Snapchat, tap the Profile icon on the camera screen, then select the winky smiley bitmoji icon. Next, you will have to tap Create Bitmoji and choose the option to Create With Snapchat.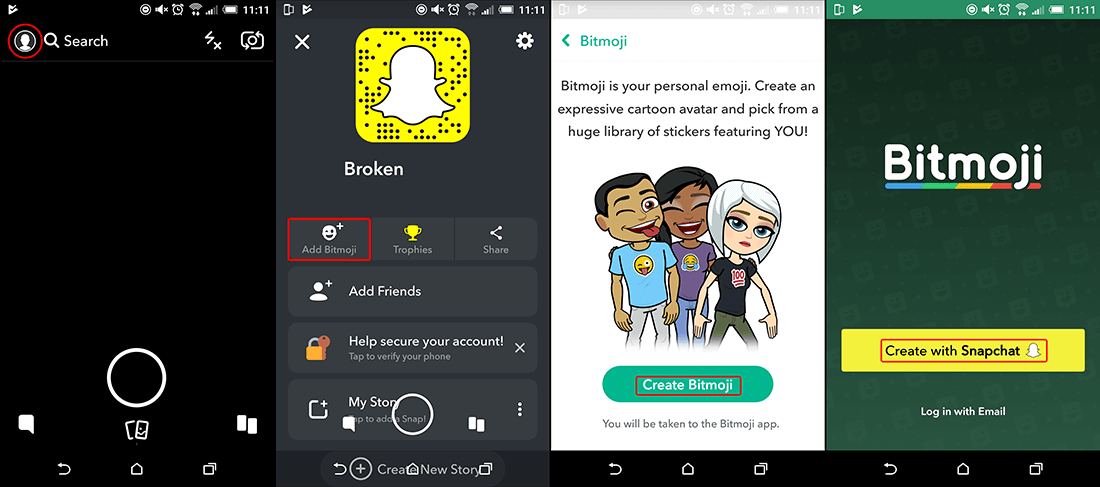 After this, you will have the option to take a selfie, which is used to get the base shape for your character. Feel free to skip this step if you like, it didn't really do anything interesting in my test. The next step is to create your avatar using the tools provided, here you can adjust just about anything related to your characters face. Hair, skin color, hair color, eyes, eye color, etc. Once you have finished customizing your character, tap the Green Tick in the upper right-hand corner of the screen, this will save your Avatar.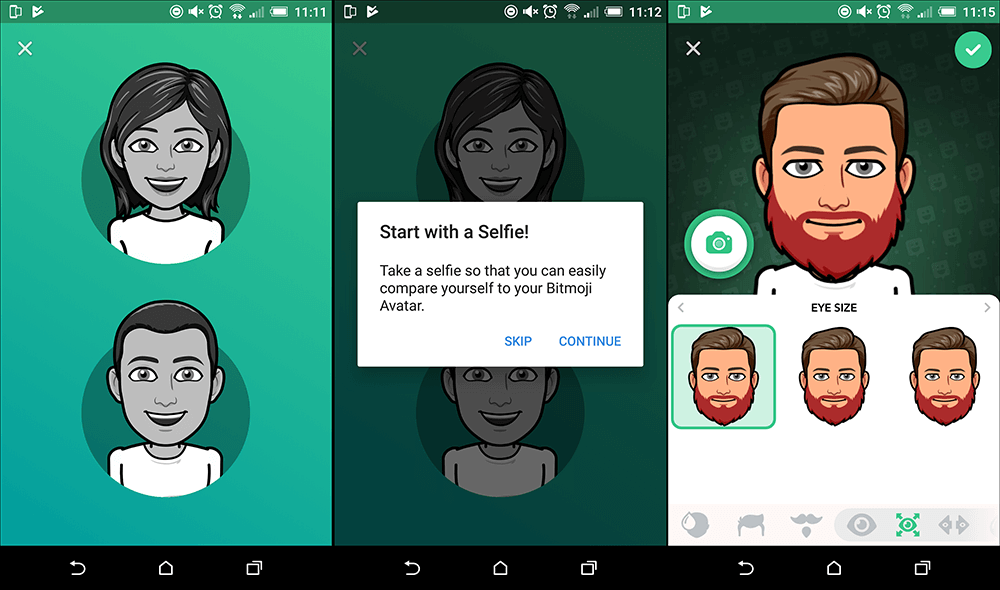 Before you can finalize the save, you will need to accept the Agree and Connect prompt from Snapchat that tells you exactly what the Avatar will be used for.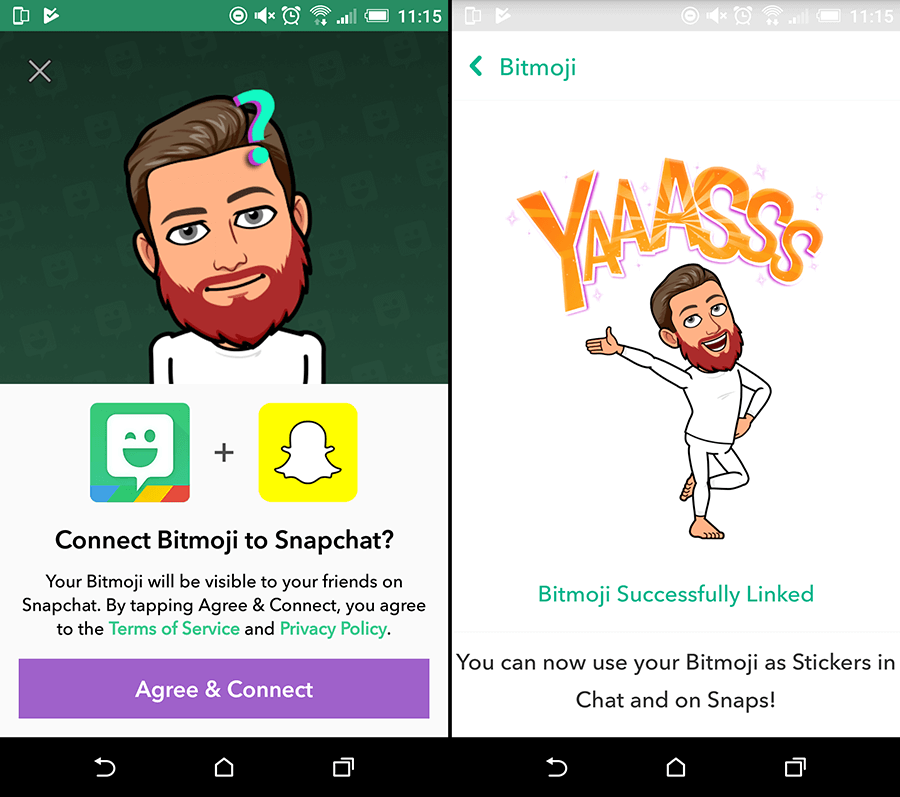 If you wish to change between styles Bitmoji Deluxe to Bitstrips or Bitmoji Classic, open the Bitmoji App, go to Settings, then Change Avatar Style. Here all you have to do is choose the option you would like to use, save the change and it will be updated in Snapchat. You may find the image for Bitmoji Classic is distorted or to round in some situations. Generally, Avatars with a beard look the worst.