If you have recently updated the Snapchat app on your iOS device, you'll now be able to share Tweets to your Snapchat stories. A new feature that ties into Twitter's newly added Fleets, which also vanish after a short period of 24 hours. At this stage, the feature is currently only available on iOS but will be rolled out to Android devices soon enough.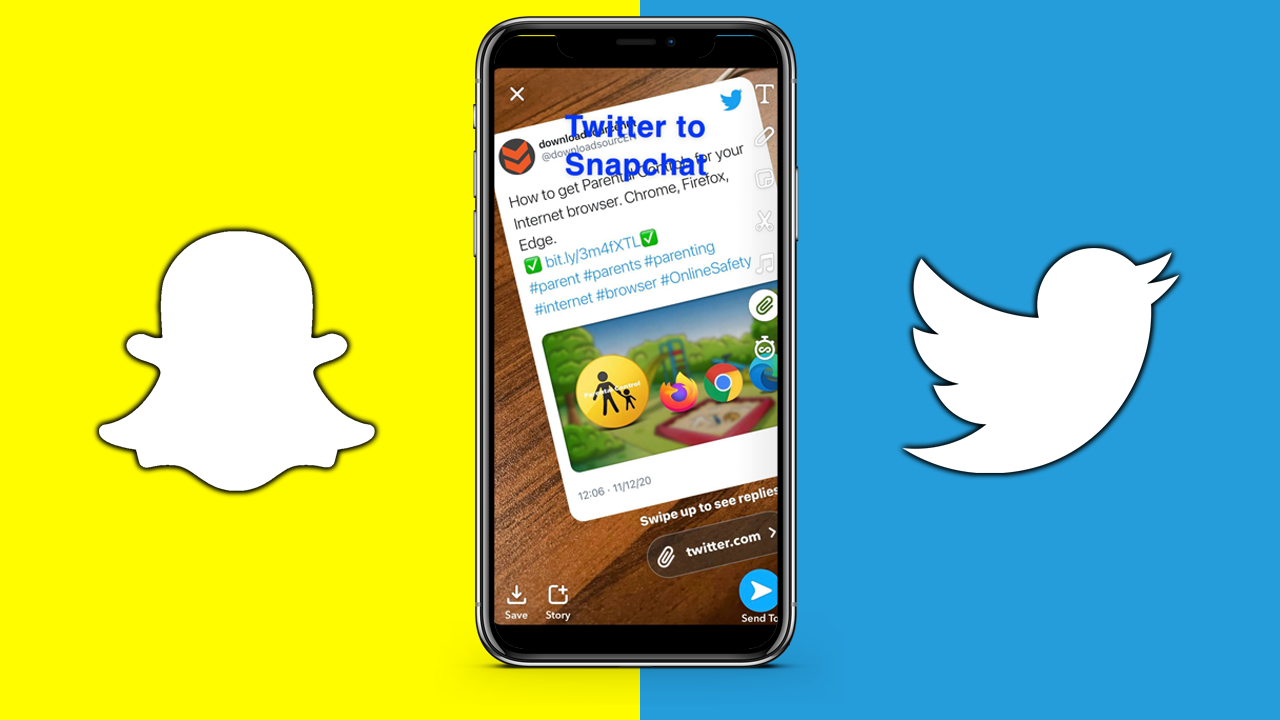 Related: How to make Deepfake photos and videos on Android and iOS. (Deepfake face-swapping)
It's been quite some time since Snapchat added any significant features to its repertoire of content but today we've finally seen something new arrive. At least if you're an iOS user. Starting today, as long as you've updated your Snapchat app, you'll be able to share Tweets directly to your Snapchat stories. 
This Snapchat feature is designed to tie into Twitter's newly added Fleets option, where posts can be shared from Twitter that vanish after a 24hr period and follow a totally different set of rules. First of all, Fleets can't be retweeted, liked, and aren't open to public replies or discussion. They are also only viewable by people following you, so only your followers will see the Fleets you post. If you have closed DMs, only people you follow can react to your Fleets. Fleets are a far more personal and private way to share content on Twitter. 
Having the ability to share Tweets from Twitter directly will finally allow Snapchat users to post content from Twitter straight to their own accounts, without having to screenshot Tweets and post manually, a process that was more time consuming than it should be. As we mentioned above, this feature is currently only available on iOS devices, so if you're an Android user, you'll have to wait a little longer. Below you'll find the quick steps, along with a detailed guide on sharing Tweets via Snapchat stories.
Update your Snapchat & Twitter apps.
Open Twitter and tap Share to share a Tweet.
Tap the Snap Camera icon.
Customise your new Tweet to Snapchat stories and post.
How do you share Tweets straight to Snapchat stories? iOS and Android.
To begin, you'll first need to make sure you have updated your Twitter and Snapchat apps. If you haven't you won't get access to the feature. 
Next, open the Twitter app and tap the Share icon, here you will see a new Snap Camera icon. Tap this to open Snapchat.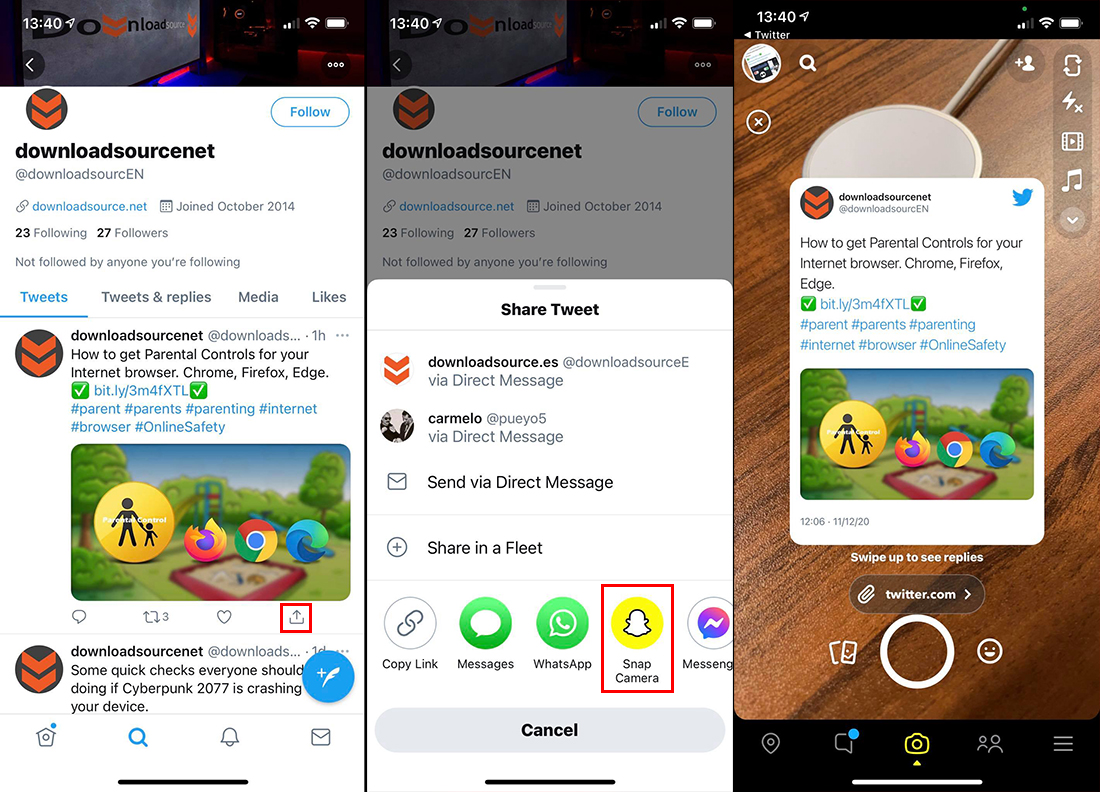 When Snapchat opens, the Tweet will show in the Snapchat story editor where you'll be able to add a background image from your gallery or take a new one using your camera. 
Once you have everything sorted, simply tap the Send to… option and you can publish your story to your followers and friends. 
Now any user who accesses your story will see the Tweet and by simply sliding it up or clicking on the Tweet, they can view the Tweet directly on Twitter.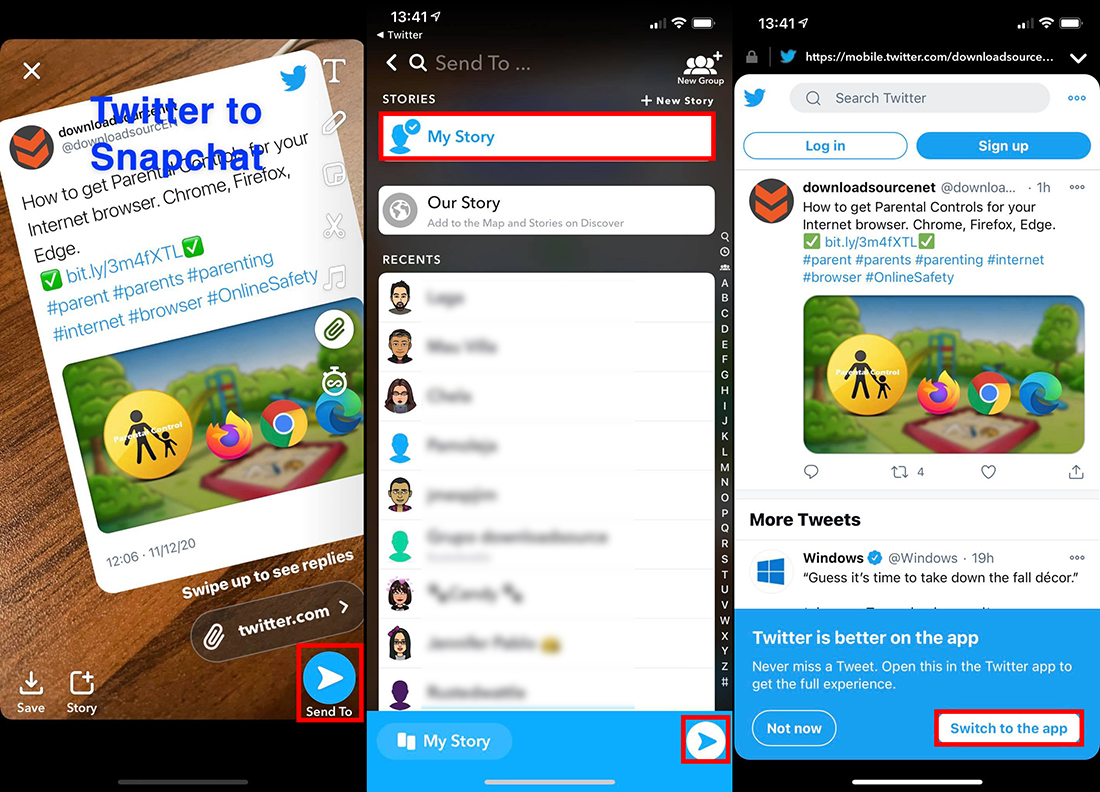 Note: It should be noted that this function is only available for iOS devices, so if you have an Android device you will still have to wait to be able to enjoy this function. When available, the steps to follow will be the same as those shown in this tutorial.