If you are trying to install a new game from your Epic Games Store library but keep getting error DP-06, Install location error. This article will guide you through several different steps you can take to fix the issue and get games installing properly once again.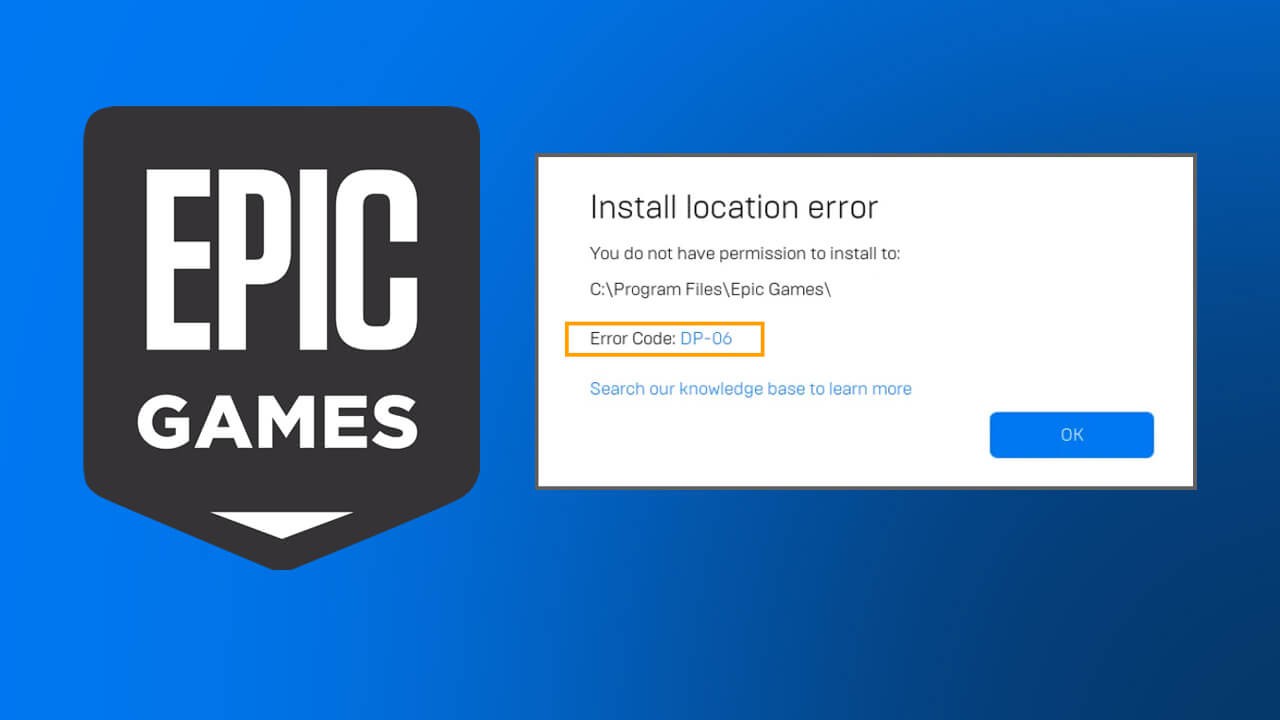 Related: How to fix error code SU-PQR1603, SU-PQE1223 on the Epic Games Store.
The Epic Games Store is one of the most popular gaming services on the planet and is generally considered to be the most stable of all the services available. However recently there have been a few issues when trying to install games from your library. Users are starting to see: Error: DP-06, Install location error. You can see the full message listed below.
Install location error
You do not have permission to install to:
C:\Program Files\Epic Games\<name of the game>
Error Code: DP-06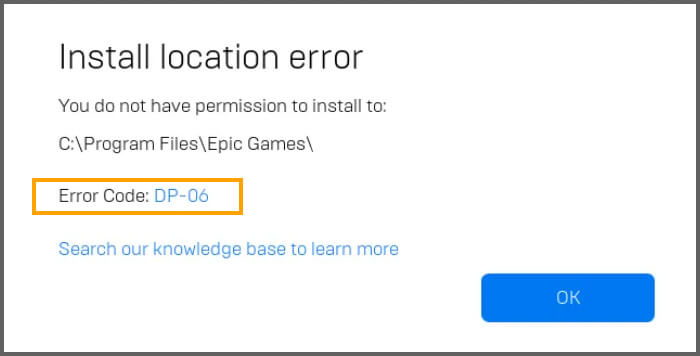 Note: The installation path in the error message may be slightly different if you are installing games to a different location. But all of the potential fixes remain the same.
Below you'll find several different troubleshooting steps you can use to solve this problem. We've listed them in order of ease, so make sure you start
How do you Fix Epic Games error code DP-06, Install location error?
Depending on how your computer is set up, the quickest and easiest way to solve this issue is by running the Epic Games client as an Administrator. To do this, search Epic Games from the Start menu, then right-click on it and select Run as Administrator. Once the Epic Games client is open, try to install the game you are having trouble with. If it installs without issue, we've found the issue.
Note: You will need administrator rights to perform this step. If you are just a normal user on your PC you will have to ask an administrator to help you out.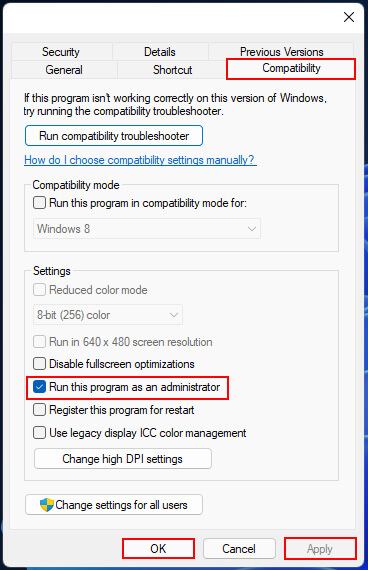 Optional: If you wish to force the Epic Games client to always run as administrator, you'll need to do the following. Find the shortcut you always use, then right-click on it and select Properties. Next change to the Compatibility tab and make sure the Run this program as an administrator checkbox is ticked. Finally, click Apply, then Ok to save the change.
Make sure you have read/write access to the installation folder you are trying to install to.
The next major thing to check is if you have read/write permission for the location you are trying to install the game. If you don't have access, you can try installing the game in a different location or you can change permission settings for the location (if you have administrator rights).
To check permission settings for a location you'll need to do the following:
Right-click on the Epic Games folder (wherever you have it installed)
Select Properties.
Change to the Security tab.
Verify that both Read and Write have a tick mark under Allow in the Permissions section.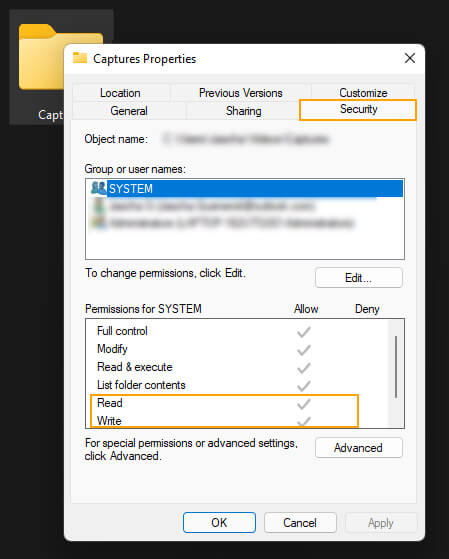 If you don't have access you can try installing the game to a new location or grant yourself permission over the folder so you have full read and write access. This will allow you to do whatever you like with the location moving forward.