If you are currently trying to download and install Forza Horizon 5 via the Xbox app and Game Pass on PC. You may have encountered an issue where paused downloads won't resume properly. For some reason, this issue seems to be exclusive to Forza 5 downloads.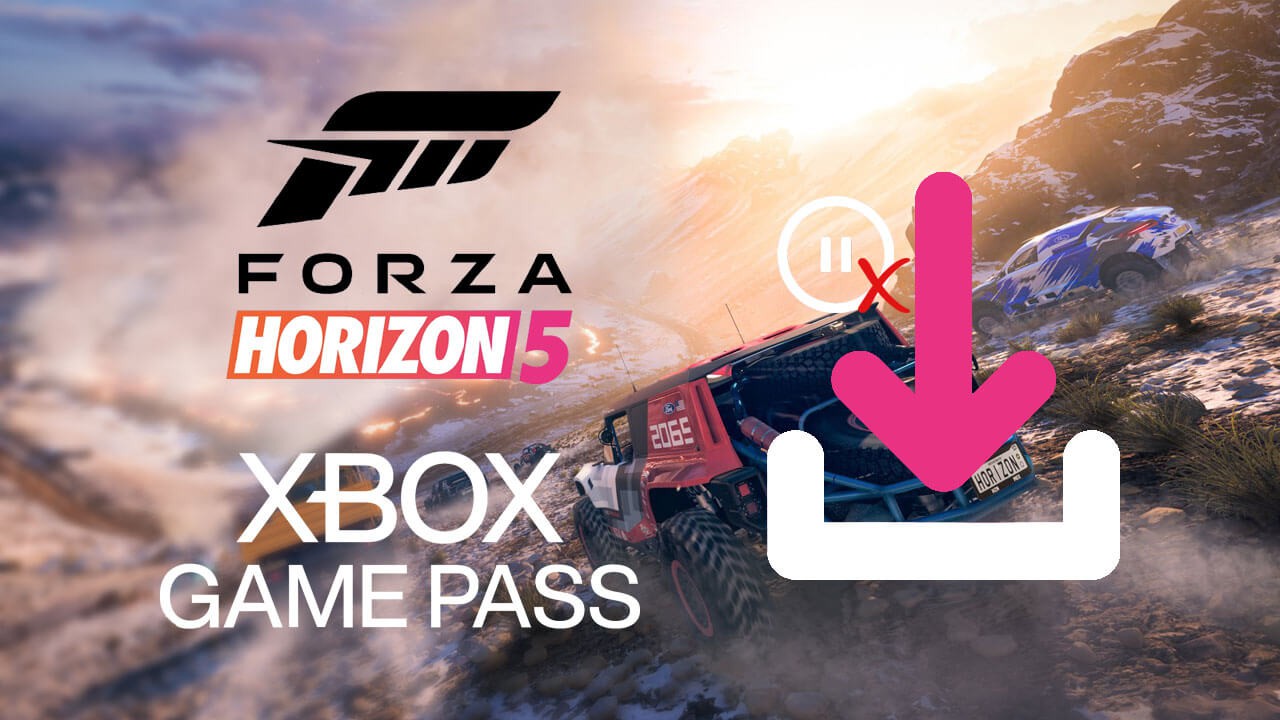 Related: How to stop disconnecting from multiplayer games in Age of Empires IV.
Game Pass is one of the best things to come to gaming, it's cheap, has a massive list of great games, with new AAA titles hitting the platform regularly and also features cloud streaming. The only problem with Game Pass is the Xbox app that it runs from on Windows-based devices. Game Pass on PC is fantastic when it's working but there are a lot of issues most users will encounter when trying to use the service.
We've covered a few major issues in recent times so make sure you check them out because there's a good chance you'll also encounter them at some stage.
How to fix Game Pass Error 0x00000001 Can't install games.
How to fix can't uninstall or delete games from Game Pass.
How to fix Gaming Services Error 31: A device attached to the system is not functioning. (GamePass)
Annoyingly this issue with Forza Horizon 5 on PC with Xbox Game Pass doesn't have a proper working fix that will allow you to resume your download from where you left off. Which sucks a lot. The only method that I have stumbled across so far has been closing the Xbox app while the download is active or shutting down the PC. Clicking the pause button and doing things the proper way seems to prevent Forza 5 from resuming downloading.
ADVICE: Something we recommend everyone do if they are using Game Pass on PC.
Game Pass has a lot of issues storing, removing and managing game installation files. Forza 5 isn't the first issue of this kind. Because of this, we recommend everyone who is using Game Pass on PC use a separate drive for game installations. If you don't have a spare drive we suggest creating a partition on the drive you have and using it solely for Game Pass games.

Having a separate drive or partition allows you to quickly and easily format the location if Game Pass games get stuck. Quite often games will uninstall from the Xbox app but all the files and data remain on your drive. You can check out a comprehensive guide on it all here.
Option 1: Can you fix Forza Horizon 5 download not resuming after pausing on Game Pass?
There are a couple of things you can try to solve this issue but I can't promise they will work for everyone or every time.
The first thing you can try is opening the Xbox app on your device, then shutting down your computer while the app is running. Sometimes this will trick the Xbox app into taking action against any unfinished downloads. Once your device boots back up, Forza 5 should start downloading again when you open the Xbox app.
If that doesn't work, you can try clearing and bugs out of the installation by using Storage Sense to clear the Delivery Optimization Files on your computer.
To do this, to go to Settings > System > Storage > Temporary Files > Delivery Optimization Files. Once you are in this location make sure Delivery Optimization Files is ticked then click Remove files to clear out any leftover game files.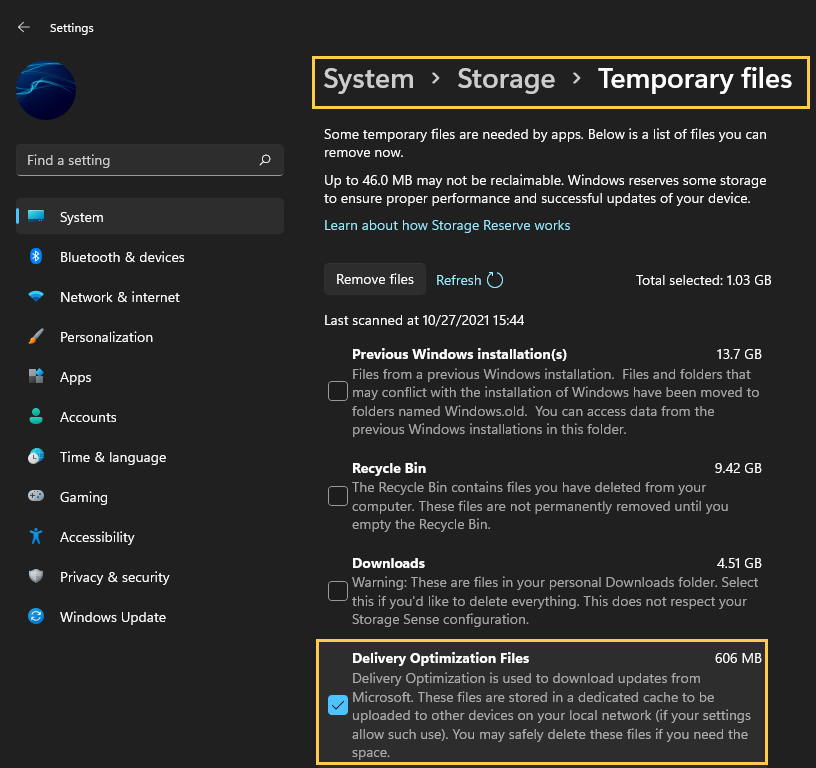 This should sort out whatever issue is causing the game to get stuck and allow you to re-download it again.
Option 2: What can you do if Forza Horizon 5 doesn't uninstall properly? Forza 5 data won't delete from drive. (Game Pass PC)
For some reason, Forza 5 is an exception to the Delivery Optimization Files removal fix for a lot of users, so if the method above doesn't get back your drive space, you'll need to do the following.
To begin open Settings on your computer, then go to App > Installed Apps.
Next, find the Microsoft Store app, then click the 3 dots next to it and select Advanced options.
Now scroll down the list of options and click Reset. This will wipe the Microsoft Store back to default clean installation settings.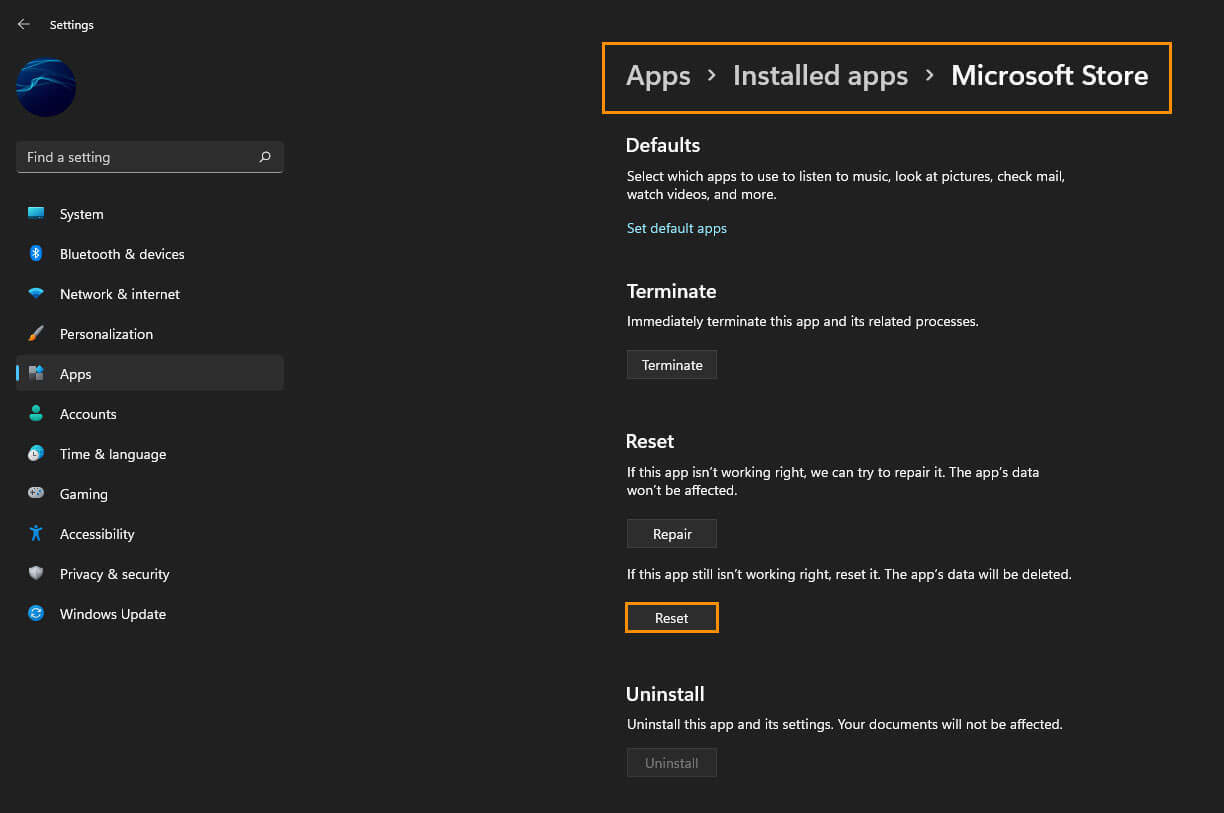 Option 3: Once you have reset the Microsoft Store, you'll need to Repair the Xbox app installation on your computer.
To begin open Settings on your computer, then go to App > Installed Apps.
Next, find the Xbox app in the list, then click the 3 dots next to it and select Advanced options.
Now scroll down the list of options and click Repair and Windows will fix the Xbox app installation on your computer.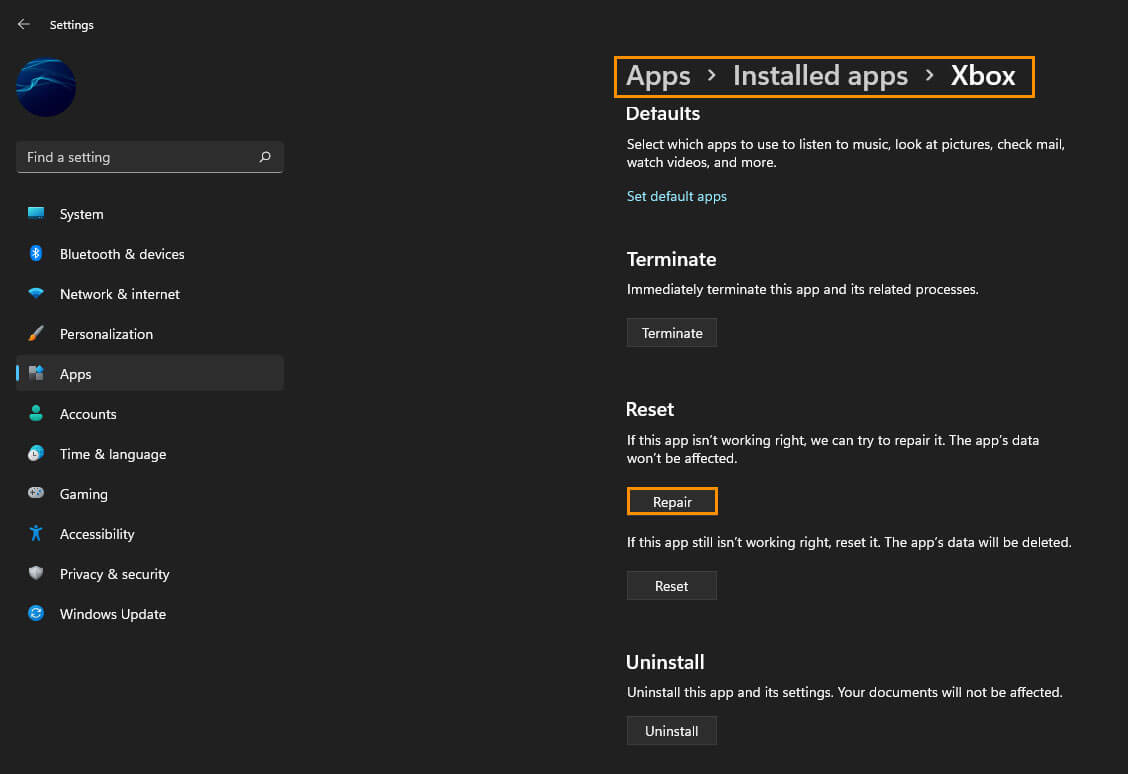 After doing both of the above, you should see that the damaged Forza Horizon 5 installation has been removed. You can now reinstall Forza 5 on your device without issue. However, I strongly suggest letting the installation complete in one sitting, don't pause it or shut down your computer during the download or you will have to follow the same steps again and start the download from scratch.
Option 4: If nothing so far has worked so far, use the Microsoft Store to get Forza 5.
If you have tried everything in this guide so far without any luck, the final thing you can try is using the Microsoft Store to download/install/manage Forza Horizon 5. Simply open the Microsoft Store go to the Forza 5 page and select the Game Pass version of Forza 5. Now perform whatever tasks you need to and you should be able to install, uninstall, remove or play the game without issue.
Option 5: Change folder ownership of the WindowsApps folder that ARK: Ultimate Survivor Edition is installed.
Windows prevents any kind of access to this location so you'll need to change ownership of everything to gain access. Simply go to the location you have your Game Pass Games installed, then change ownership of the folder to yourself (as admin) then delete the WindowsApps folder. You may need to use the Hidden Administrator account to action this. I've personally never had any luck using this solution but a lot of other users have so it's worth a shot.