Everyone loves free stuff, especially gamers, so make sure you take advantage of Ubisoft's Assassin's Creed: Unity giveaway. A free game giveaway running in tribute to the Notre Dame de Paris fire. Unity has one of the most detailed recreations of Notre Dame created in a digital space.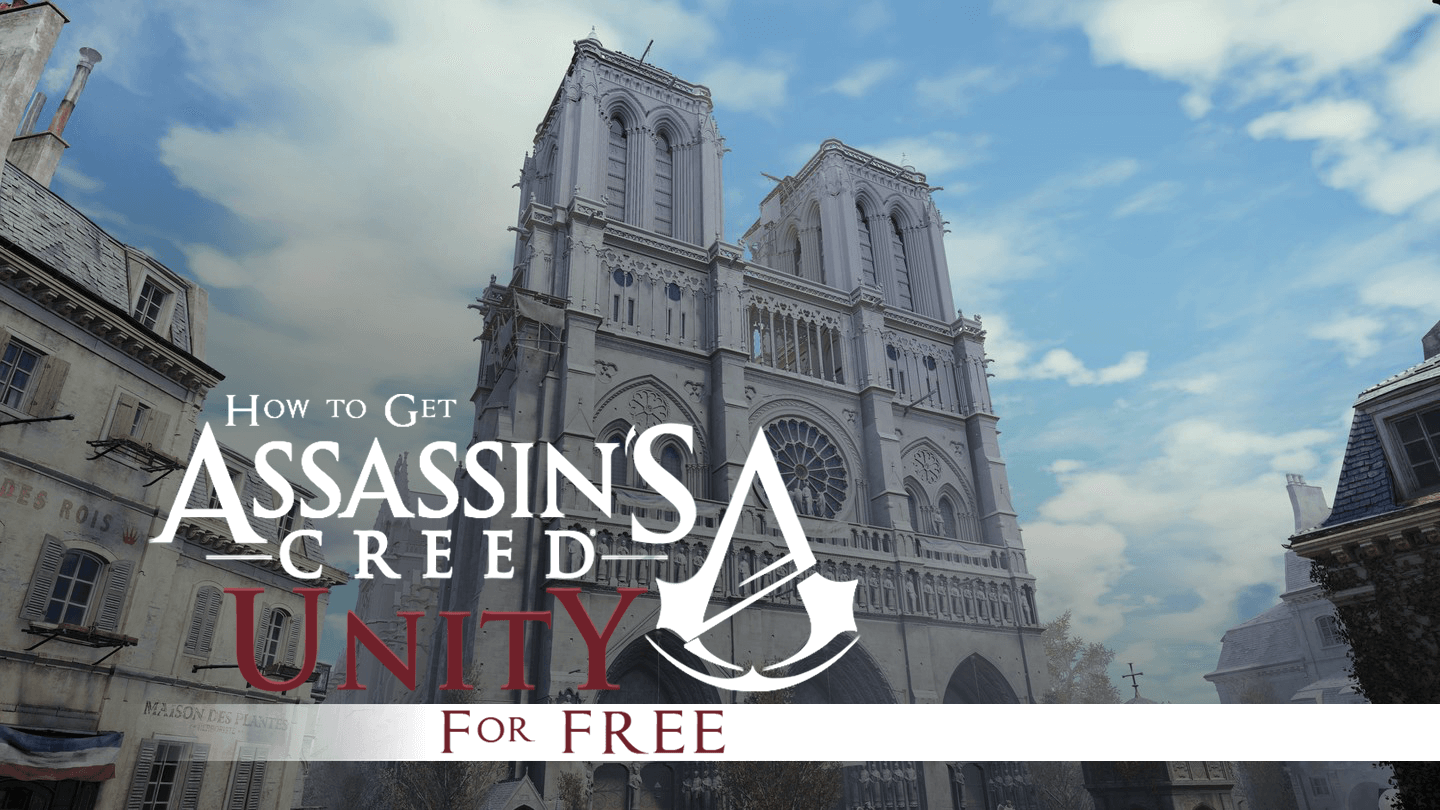 How to Play PUBG Mobile if it is Banned in Your Country.
Following the massive success of Assassin's Creed: Black Flag, Assassin's Creed: Unity dives straight back into the epic saga right in the middle of the French Revolution. The story follows Arno Victor Dorian and his efforts to expose the true powers behind the Revolution. Although Assassin's Creed Unity was met with a lot of criticism for rushed work and buggy stealthing at launch, the game in its current state is quite good. Especially now that it's up for grabs for free. So don't miss your chance to grab it now. Below is Ubisoft's official statement regarding the promotion.
"When we created Assassin's Creed Unity, we developed an even closer connection with this incredible city and its landmarks – one of the most notable elements of the game was the extraordinary recreation of Notre-Dame.
In light of Monday's events, we will be donating €500,000 to help with the restoration and reconstruction of the Cathedral. We encourage all of you who are interested to donate as well. In addition, we want to give everyone the chance to experience the majesty and beauty of Notre-Dame the best way we know how. For one week, we will be giving Assassin's Creed Unity away free on PC, for anyone who wants to enjoy it.
Video games can enable us to explore places in ways we never could have otherwise imagined. We hope, with this small gesture, we can provide everyone an opportunity to appreciate our virtual homage to this monumental piece of architecture."
The only catch of the giveaway is that it's only available to PC users, so if you're a PlayStation or Xbox player, you sadly won't be able to take advantage of the offer.
Related: How to Fix NVIDIA GeForce Experience Error 0x0001.
How Do You Get Assassin's Creed Unity For Free? (Ubisoft Notre Dame de Paris Tribute)
To take advantage of the Ubisoft Assassin's Creed Unity Notre Dame giveaway, you'll need to do the following. First head on over to the Ubisoft website.
Ubisoft Assassin's Creed: Unity Giveaway.
Once you get to the main page, read up on the details of the giveaway, then scroll down and click the PC link at the bottom of the page. This will take you to the Ubisoft sign-in page where you'll need to sign in using your Ubisoft account details or create a new account, should you not already have one.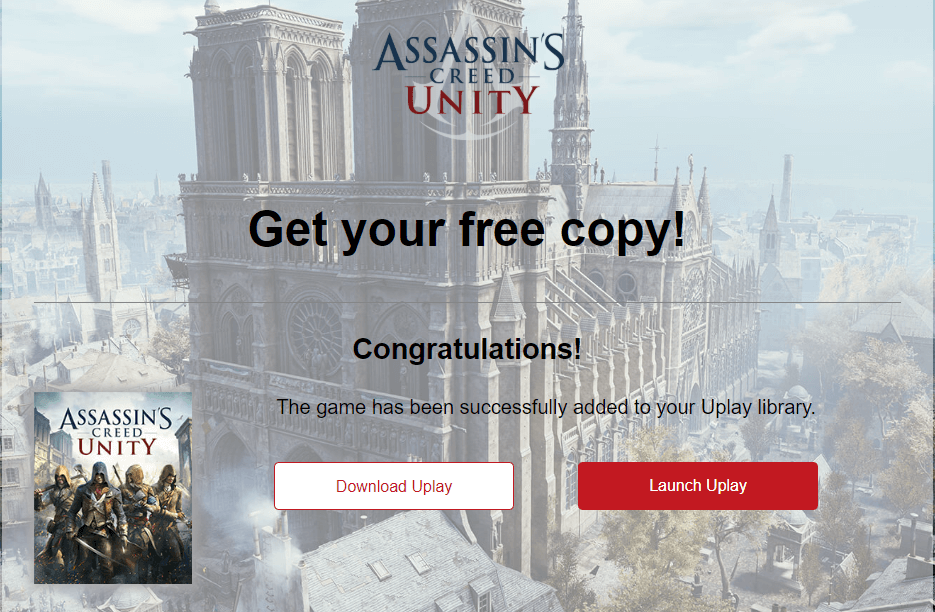 Once you've signed in or signed up successfully, Assassin's Creed Unity will automatically be added to your Ubisoft account. Now all you have to do is download the Uplay client (if you don't already have it installed), sign in using the same details you used to acquire Unity and install the game. if you've got friends who are fans of the series but don't yet have a copy of Unity, make sure you let them know about the promotion and don't forget that it only runs from 17th April - 25th April 2019)