If you are an avid PUBG Mobile player who's invested a lot of time and money into the game only to wake up and find out that it has been banned in your country. This article will show you how to bypass any PUBG Mobile blocks and allow you to download the game and play it normally again.
How to Fix the Official PUBG Mobile Emulator Stuck in Chinese Language.
Over the last 12 months, PUBG Mobile has shot to the top of mobile gaming charts and won a number of mobile awards, including Play Store Game of the Year. Although the game's popularity has dropped off a little since its peak six months ago, it's still quite a good way to pass time if you're bored. Unfortunately, this is no longer possible for users in selected countries around the world, with Nepal becoming the most recent country to ban PUBG.
After a senior police official received several letters from schools and parents complaining about the violent and addictive nature of PUBG it was promptly decided that the game would be banned. As of last Thursday, The National Telecommunications Authority of Nepal has requested all Internet Service Providers (ISP's) and mobile network providers in the country block access to PUBG Mobile.
If, however, you're not ready to give up on PUBG Mobile just yet, there are ways to get around the block and continue playing normally. Though before you do so, you should make sure the offence/punishment for getting caught isn't too high. It is just a game after all.
Related: How to Fix PUBG Mobile Up to Date But Still Requesting Updates Causing Incompatible Versions For Matchmaking.
How Do You Play PUBG Mobile if it is Banned in Your Country? Play PUBG in Nepal After the Ban?
To get around PUBG Mobile country bans and blocks the only solution apart from moving to a different country is to use a VPN. That being said, not all VPNs will allow you to get past the block as some services can detect that you are using a VPN and block your traffic regardless. If you've ever tried to access the US Netflix library you'll know what we mean. Just be aware that your connection will take a considerable hit in speed using a VPN, so if you already have a lot of lag a VPN is only going to make it worse.
Below are some free/paid VPN services you can use on Android and iOS devices. Just remember to read up on the service you use. It's also important to remember that a paid service is always going to give you a better quality service than a free one.
Hideman VPN Android or iOS (Free/Paid)
OpenVPN Connect Android or iOS (Free/Paid)
VPN Free - Betternet Hotspot VPN & Private Browser Android or iOS (Free/Paid)
I've been using Boxpn for the last 3 years and would recommend the service. It isn't the cheapest VPN around but it does offer a ton of server locations, good customer support, and up to 5 connected devices. Which is handy if you want to split the cost between 5 friends. They also have a special server for connecting to the US Netflix library should you wish to take advantage of it.
Note: If you are unlucky enough to live in a country where VPN's are banned, you are completely out of options for playing PUBG Mobile. At least for now.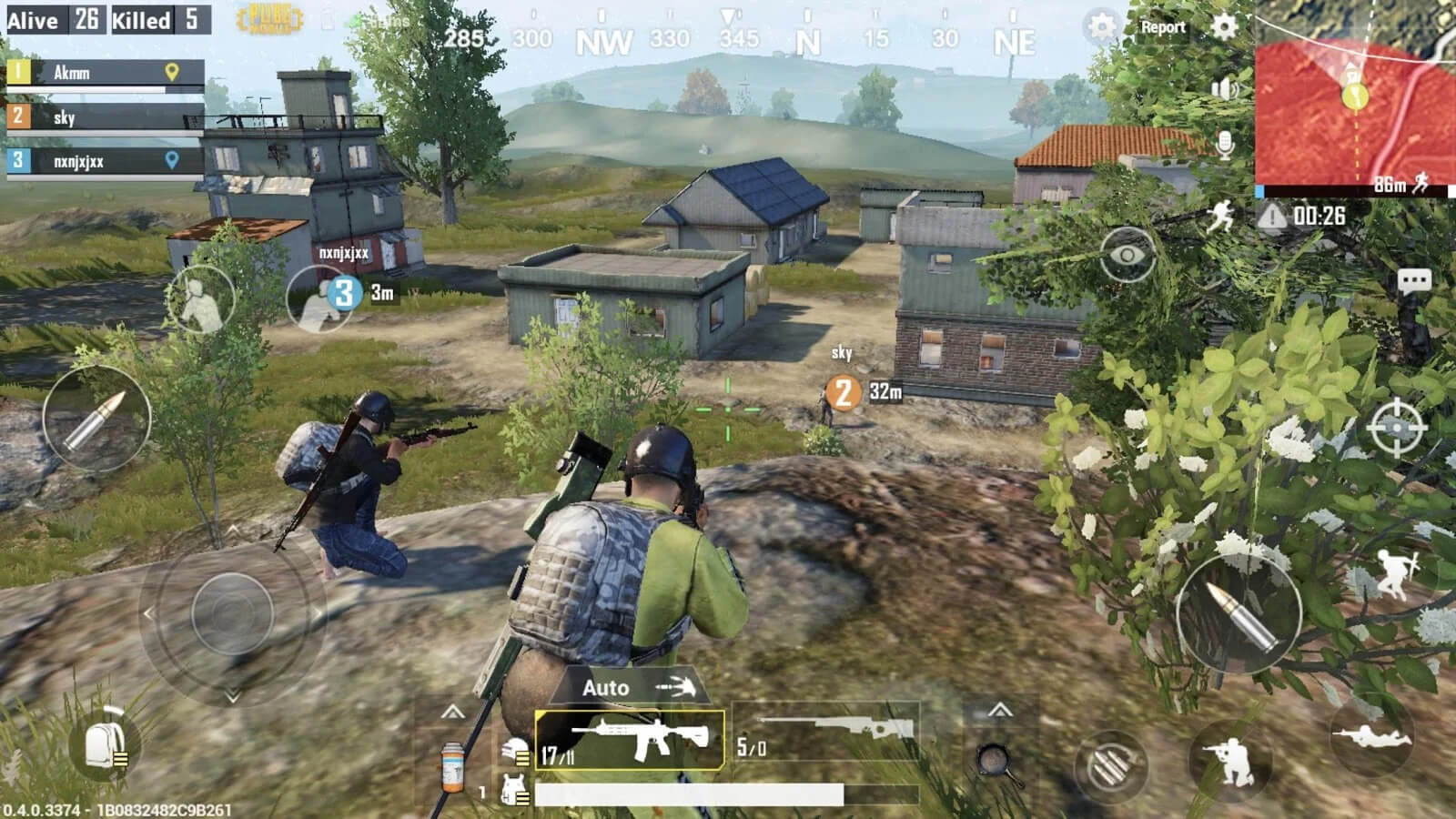 Where Can You Download PUBG Mobile if it's Banned in Your Country?
If PUBG Mobile is already blocked/removed from the Google Play Store in your region you will have to download the APK file from APKMirror and install it manually. If you haven't done this before, check out our guide here.
Download PUBG Mobile From APKMirror Here.
Once you have PUBG Mobile installed on your device, you'll need to enable your VPN in order to access servers to play on. If APKMirror is also blocked in your country/region, enable your VPN, then try accessing the website.  
Note: If you have an iOS device, you won't be able to sideload the game and will instead need to use a VPN for the entire process and hope that it allows you to download PUBG Mobile from the App Store.