If you are using the Tencent Gaming Buddy emulator to play PUBG Mobile on your PC, this article will show you how to fix the issue that sometimes causes PUBG Mobile to automatically download in Chinese. Not your native default language.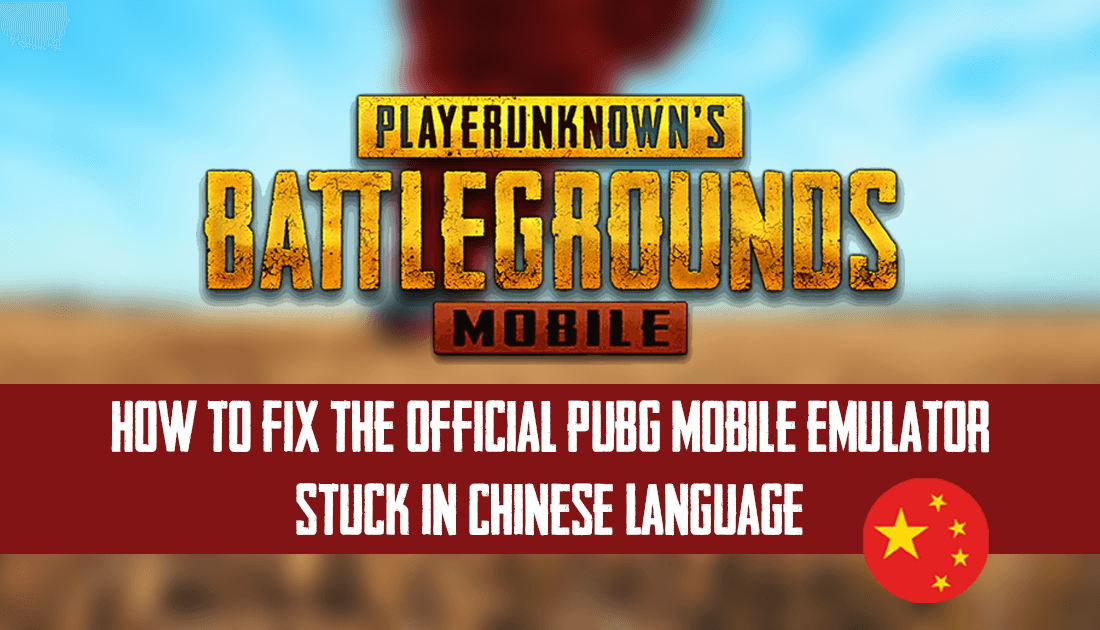 How to Disable Remote Access on Windows 10. (Block Remote Access Options)
PUBG Mobile has been available for download on Android and iOS devices since March this year (2018) and is one of the most popular and refined mobile games available on portable devices. It runs exceptionally well on a range of different phones and tablets and the gameplay, controls, and graphics are amazing for a mobile game. It also has one of best development teams of any game, with devs constantly listening to and implementing community feedback.
Unfortunately the same can't be said for the official PUBG Mobile PC emulator, which has been out for close to the same amount of time. Since its launch the Tencent Gaming Buddy (emulator) has been buggy, resource hungry, and quite temperamental, requiring very specific settings to work smoothly on a range of machines.
However, once you have established the settings that work best on your machine it works, reasonably well, though updates usually trigger a new onslaught of problems. One of the emulators most frustrating issues is the fact that it quite often ignores the installation language you have selected. For example, if you have the emulator installed in English, it will quite often download the game in Chinese.
Related: How to Play PUBG Mobile Using an Xbox or PS4 Controller.
How Do You Stop the Official PUBG Mobile Emulator (Tencent Gaming Buddy) Downloading PUBG Mobile in Chinese By Default?
Thankfully changing PUBG Mobile back to English from Chinese is quite easy so let's begin. First open the emulator into the main window, then launch the game as you normally would. Next, click the menu icon at the top of the screen and select the second last item on the list.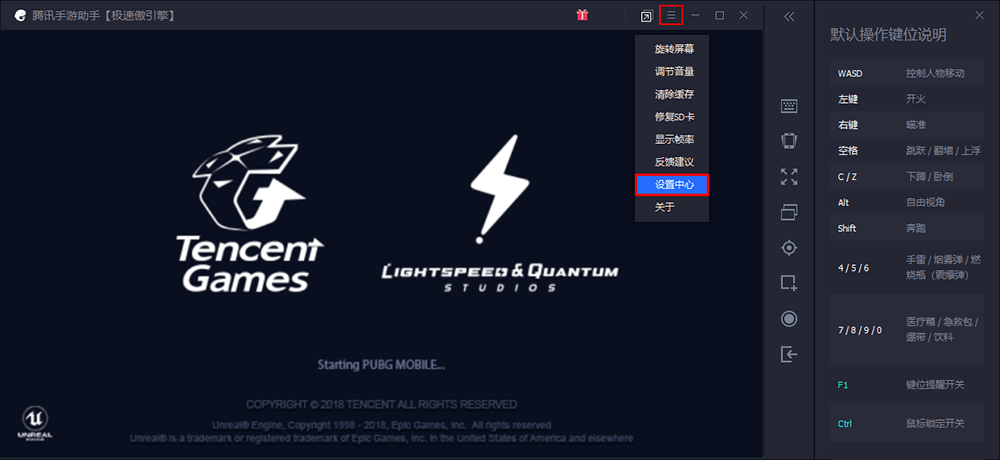 This will take you to the settings area where you can change the language from Chinese to English or any other language you'd like to use.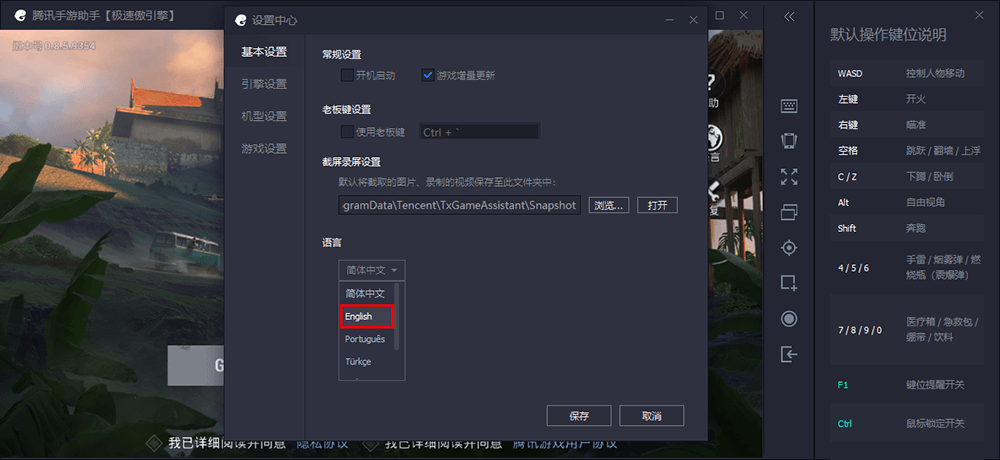 In order for the change to take effect, you will need to close the entire emulator and launch it again. For some reason, if you try to change the language settings from the first (main emulator window) it doesn't always adjust the language in game. Sadly after each and every update you may find yourself downloading and reinstalling the game so you may have to repeat these steps after each installation. If you are having PUBG Mobile crashing issues, make sure you check out both of the following articles, which will show you how to fix two of the most common crashes.
How to Stop the PUBG Mobile Emulator Crashing After the Loading Screen.
How to Clear the Official PUBG Mobile Emulator Cache to Fix Game Crashes.
If you have any other PUBG Mobile issues, make sure you check out the official PUBG Mobile Reddit page, It's full of great advice and has a very strong, active community.
.
.