A short tutorial showing you how to grab your own (forever copy) of Dirt Rally on PC (Steam Code). One of the best racing simulator games on the market. If you love a good challenge, then this is the racing game you have been waiting for. The best part is that it's completely free.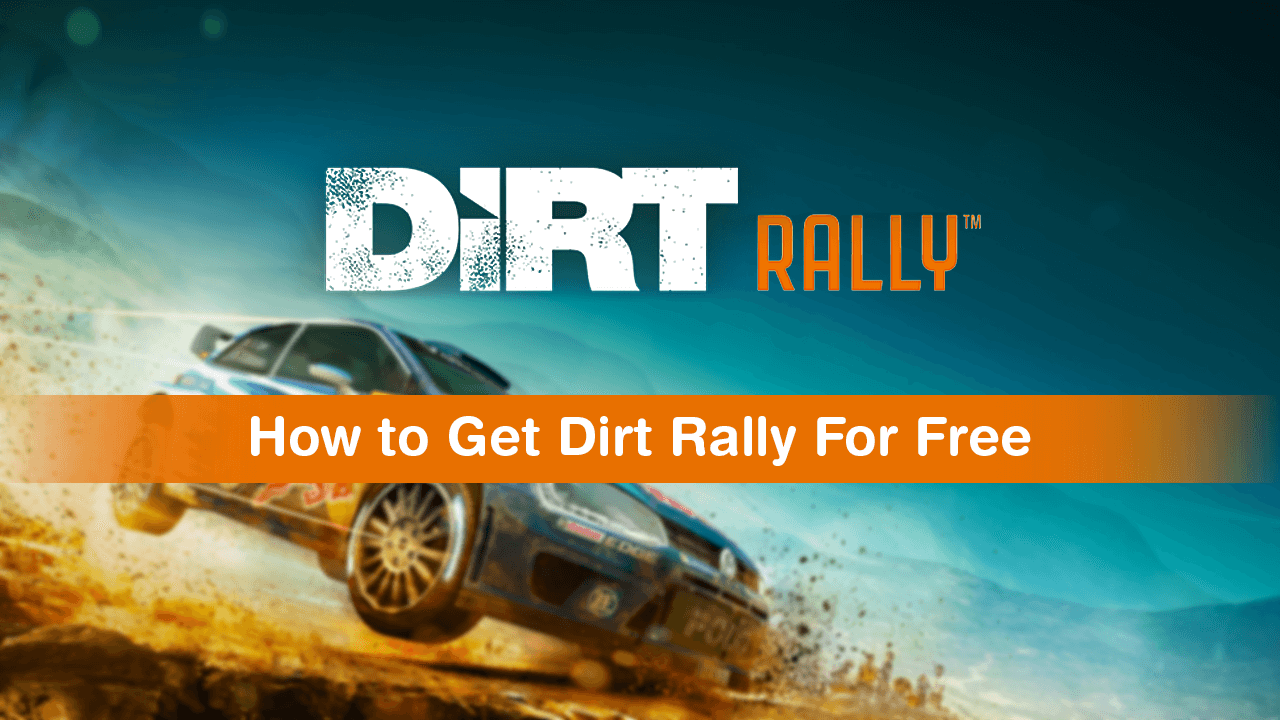 How to Mute Audio From a Tab When Switching to a New Tab on Google Chrome. (Automatically Mute Background Tabs When Changing Tabs in Chrome)
Good racing games and racing sims are a dime a dozen and genre that doesn't get as much attention as it should. The Forza series is by far the most well-known racing game franchise on the market and rightly so. The games are realistically accurate, have stunning graphics and addictive gameplay. 
If you are more into rally games however, Dirt is the go-to franchise and has been a very popular series for more than 10 years. Although some of the games (Dirt 4) and more recently Dirt Rally 2.0 have copped some bad reviews, Dirt Rally still holds its own as the best Rally game on the market. If you haven't played it or read reviews, it's exceptionally hard, accurate, and damn well unforgiving…

For example… I've personally owned Dirt Rally for a couple of years now having picked it up on Steam sale and still haven't managed to win a race….. I am playing with an Xbox controller though, so I am at a little disadvantage to those playing with a proper racing configuration. Regardless of being useless at the game, I still enjoy attempting to win races on a regular basis. 
Related: How to Stop Sharing Game Activity On Steam. (Hide Gaming Activity On Steam)
How Do You Get Dirt Rally For Free On PC? (Steam Code)
To grab your free copy of Dirt Rally, all you have to do is head on over to the Humble Bundle Store and click on the Dirt Rally Free offer. Or simply use the link provided below that will take you straight to the claim page.
https://www.humblebundle.com/store/dirt-rally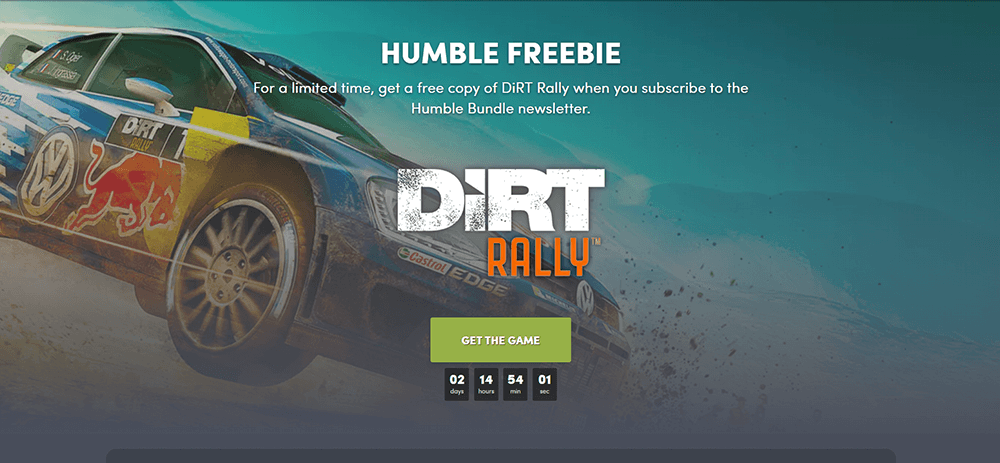 Once you're on the page, follow the steps required, create an account and you'll be emailed a Steam code which you can redeem from your Steam account. The best part about the offer is that it's a forever code, so doesn't expire, meaning that the game is yours no questions asked for as long as you have your Steam account. 
Before you hook in and start playing though, make sure you spend a little time on YouTube getting some tips and tricks for winning races. If you don't, you'll probably end up rage quitting before really getting to enjoy the game. If you do enjoy Dirt Rally, you can also pick up Dirt 4 from Humble Bundle for under $10 Bucks. Although Dirt 4 isn't as praised, it is a far easier game to get results in. If you get the chance, be sure to share this offer with your friends. 
On a Side Note... 
If you are playing from an Asus ROG gaming PC with an ROG motherboard, make sure you check out the following guide which will show you how to disable the annoying bright red Q-Code LED. Don't worry the Q-Code will stay on during the boot process but turn off once Windows begins to load.
How to Disable the Q-Code LED on Asus ROG Motherboards. (Disable Red Qcode LED)