Ever since the recent security vulnerabilities were uncovered Adobe Flash has been in a steady decline. Many browsers now even block Flash content by default, which is both good and bad. It's good because you are less likely to be exposed to a security issue. And bad because a lot of websites and content on the Internet still use Flash.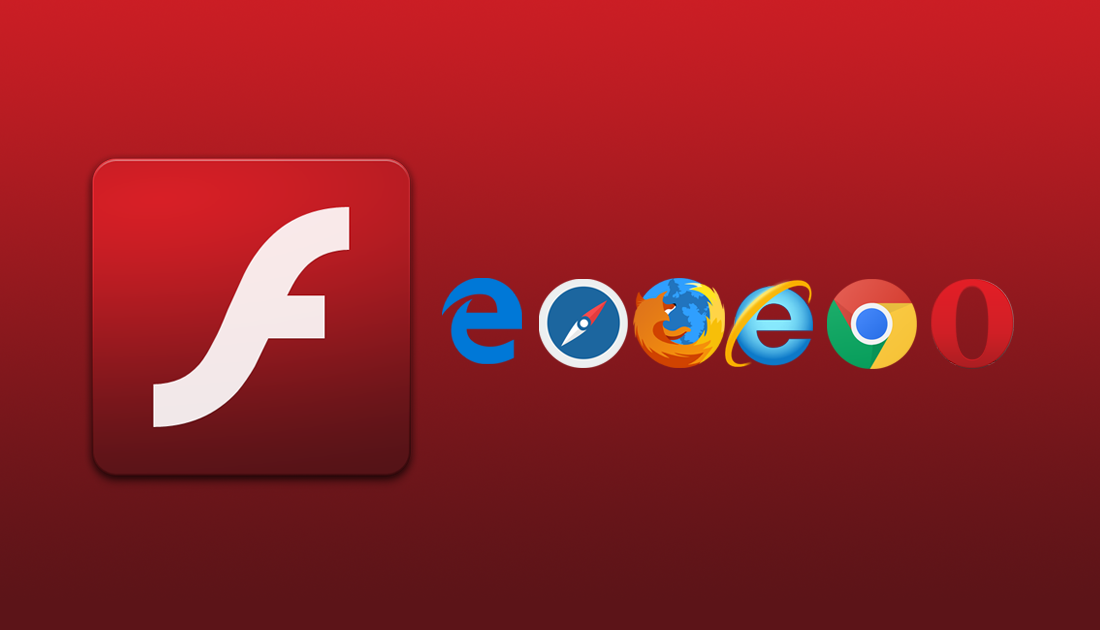 How to Prevent Flash Crashing Errors in Google Chrome.
Because the Internet is generally transitioning towards new technologies such as HTML5, Flash is slowly becoming a thing of the past. Adobe has also officially stated that they will end all support for the service by 2020, which isn't all that far away. Even though flash support and content is in decline, there are still times when flash is required to access content. For anyone out there who would like to know how to manually enable Flash content and plugins, this guide will show you all the steps you need to take. Just choose the browser you are using from the list below.  
Manually Enable Flash Player in Google Chrome.
To enable Flash in Chrome, open the address bar and type: chrome://settings/content then press Enter. For Chrome versions 59 and newer, choose Flash and turn on Allow sites to run flash and turn off Ask first. If you are running an older version for Chrome, 58 and older, scroll down to Flash in the content settings and select Allow sites to run flash.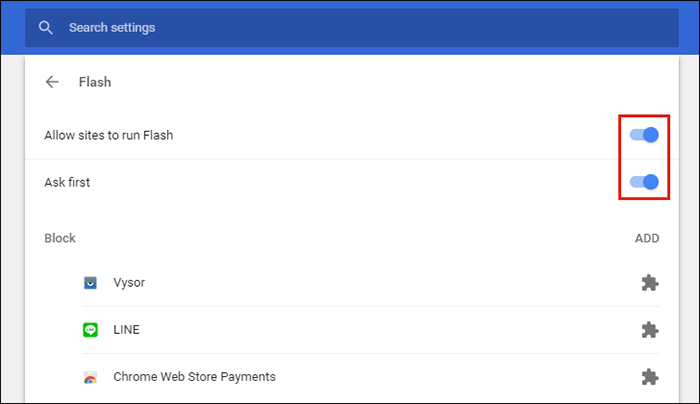 Manually Enable Flash Player (or Shockwave Flash) in Mozilla Firefox.
Firefox is somewhat tricky when it comes to Flash as the newer versions have completely ended support for NPAPI plugins including Adobe Flash. The only way you are going to be able to enable Flash manually in Firefox is if you are running Firefox version 51 or older. In the case that you are using Firefox version 51 or older, go to Add-ons Manager > Plugins. For the Shockwave Flash plugin, change its value to Always Activate.

Manually Enable Flash Player in Safari.
On Safari, go to Preferences, then switch to the Security tab. Here check Allow plug-ins (and all options in the internet plug-in). Finally, click on plug-in settings or manage website settings and then select Adobe Flash Player, now change the value of When visiting other websites to Always allow or On.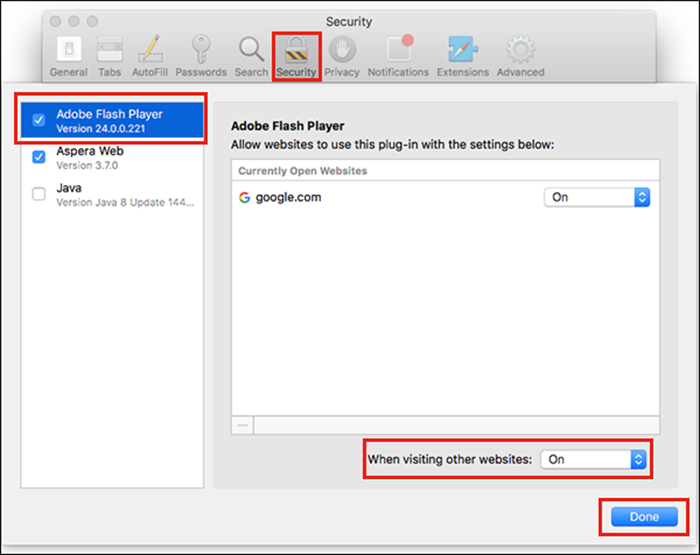 Manually Enable Flash Player in Internet Explorer (IE).
For Internet Explorer, open the browser and click on the Settings (Tools) icon. Next, select Manage Add-ons, then Toolbars and Extensions, Show all add-ons below the Add-on types. Finally, Shockwave Flash Object under Microsoft Windows Third Party Application Content now click the Enable button.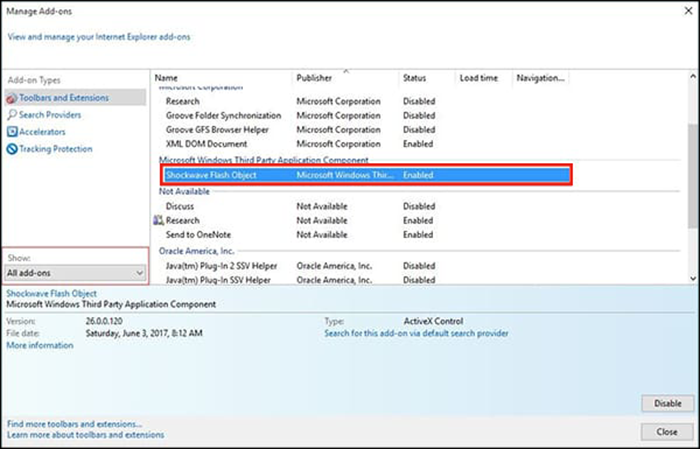 Manually Enable Flash Player in Microsoft Edge.
Edge is by far the easiest browser to enable flash manually on. Launch Microsoft Edge on your PC, then go to Settings. Next. scroll down and click View advanced settings, here enable Use Adobe Flash Player option.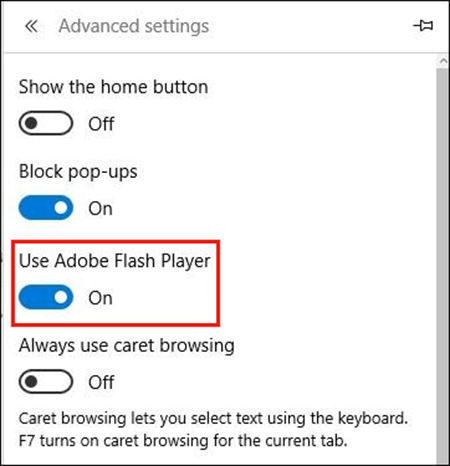 Manually Enable Flash Player in Opera.
Opera is almost as easy as Edge. With the browser open go to Settings or Preferences. Here, select Websites, scroll down on Flash and select Allow sites to run Flash.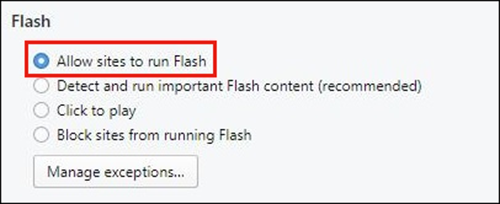 Just remember that Flash isn't the most secure resource on the Internet, so if you don't need to use it, it's best to avoid taking the risk.