If you have recently updated to the Windows 10 Fall Creators update and are now seeing constant startup program notifications, the ones that require a Yes or No answer. This guide will show you how to disable them and stop them showing every time your system boots.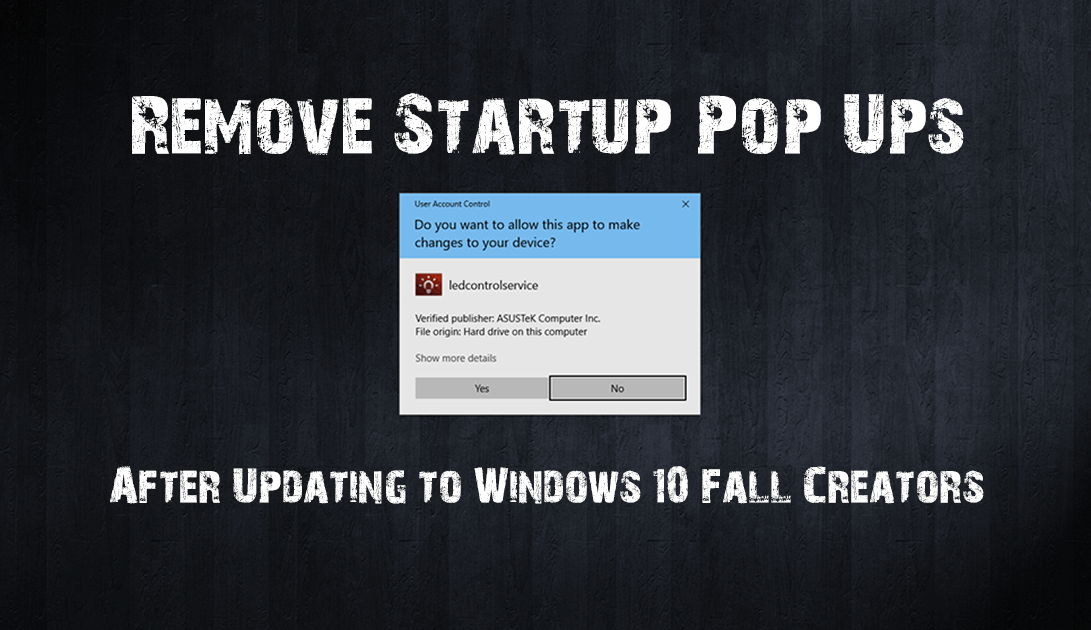 How to Activate Windows Defender: Ransomware Protection. (Off by default)
The Windows 10 Fall Creators update has come with many improvements across many different areas, including improvements to overall system security. For example, Windows Defender now comes with built-in Ransomware protection, which is a great addition for a time when ransomware threats are becoming more and more common. Unfortunately, there is one downside to all this added security, some programs and apps trigger a system notification at startup that requires you to answer Yes or No before you can proceed.
So far the worst offending program group is the Asus Republic of Gamers software. Any of the Arua, AI Suite, Fan Control programs, particularly the ledcontrolservice AsusTeK service. You can get rid of the ledcontrolservice AsusTeK popup quite easily thankfully but it is located in a place you probably never thought to check. Anyway, enough talk, let's show you how to stop system startup popups appearing in the Fall Creators Update for Windows 10.
How to Stop ledcontrolservice AsusTeK Popups at System Startup. (And all Others Startup Popups)
As I mentioned before, disabling AsusTeK ledcontrolservice popups is super simple, once you know where the problem is coming from. To start, open the Start Menu and type User account control settings when you see it on the list, click it. This will open a new window with a simple security slider that controls how often you see this kind of notification. Unfortunately, something in the Windows Fall Creators update was set too sensitive and now triggers AsusTeK ledcontrolservice and other programs trigger a popup.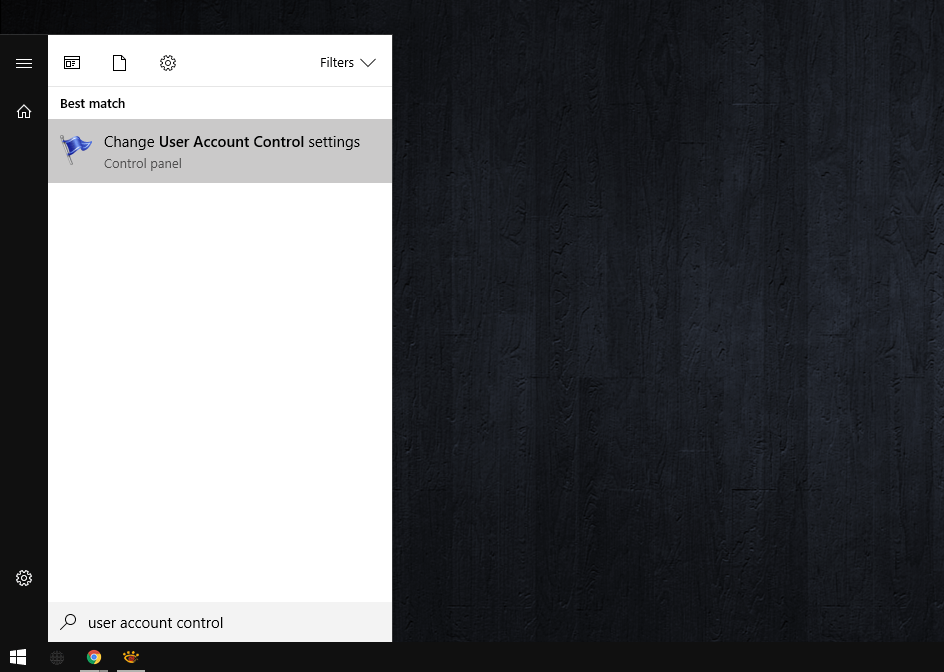 To stop system startup popups, you will have to set the slider to Never, which is the very bottom option, as shown in the image below. Once this is done you will no longer see any popups when your computer loads into Windows. This does pose a small security risk, so it's going to be a tradeoff between Security, OCD and your patience.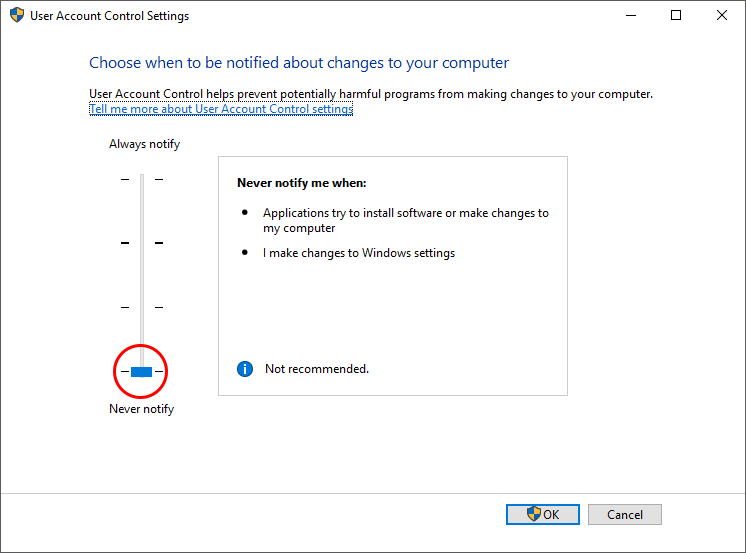 As with everything, it won't be long before Microsoft and Asus both tweak their programs and systems to respond to the annoying boot popups. If you are suffering from any other Windows Fall Creators update issues, we have a few other handy how-to guides ready to go below. Hopefully, this has helped you out and as always, if you have another or a better solution, we'd love to hear from you.
How to Fix Windows Start Menu Broken After Updating to Fall Creators. 
How to Enable Files on Demand After Updating to Fall Creators.
How to Fix WiFi Slow or Not Connecting After Updating to Fall Creators.
.
.
.