If you have Fortnite installed on your PC but don't want it to constantly update whenever you open the Epic Games client. This article will show you how to disable the feature to save a ton of precious data.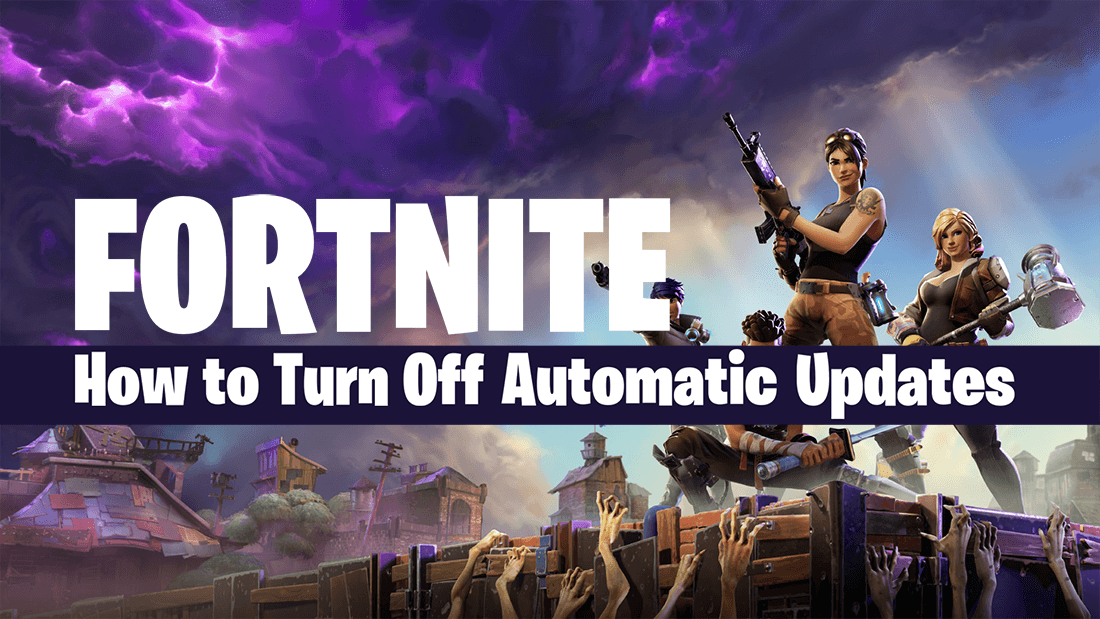 How to Stop Video Paused. Continue Watching? Notifications on YouTube. (Stop YouTube Randomly Pausing Playback)
For most people, automatic updates are an amazing feature that saves a ton of time and takes almost all of the hassle out maintaining safe, secure, feature-rich software. Gone are the days of searching high and low for patches that may not work on your system or game variant.
The only shortcoming of automatic updates is the data usage that they often consume, especially now that games and software have become quite large. An example of this is Fallout 76's first patch after release, which was 50+ GB. More data than most Australians have to spare for an entire month of Internet use. Although this is an extreme example, most game patches are getting bigger. If you are a regular Fortnite player, you'll know exactly what we mean, as most Fortnite patches now are between 1.5gb and 2.0gb each.
Luckily with the release of Epic Games new store, an option to disable automatic updates has finally been added to Fortnite, allowing you to postpone updates until you are ready to download them manually. Sadly, you won't be able to disable Fortnite automatic update on PS4, Nintendo Switch, or Xbox One. At least not for now.
Related: How to Send a Gift in Fortnite. (Enable Gifting in Fortnite)
How Do You Turn Fortnite Automatic Updates Off?
Unlike a lot of things on PC, disabling Fortnite automatic updates is super easy and will only take a few minutes to do. First, open the Epic Games client and make sure it is up to date. If you have version 9.31 or newer you'll be able to disable updates. (if you have access to the Epic Games store, you have a new enough version) Once you have the client open, change to the Library tab and click the small settings icon on the Fortnite entry.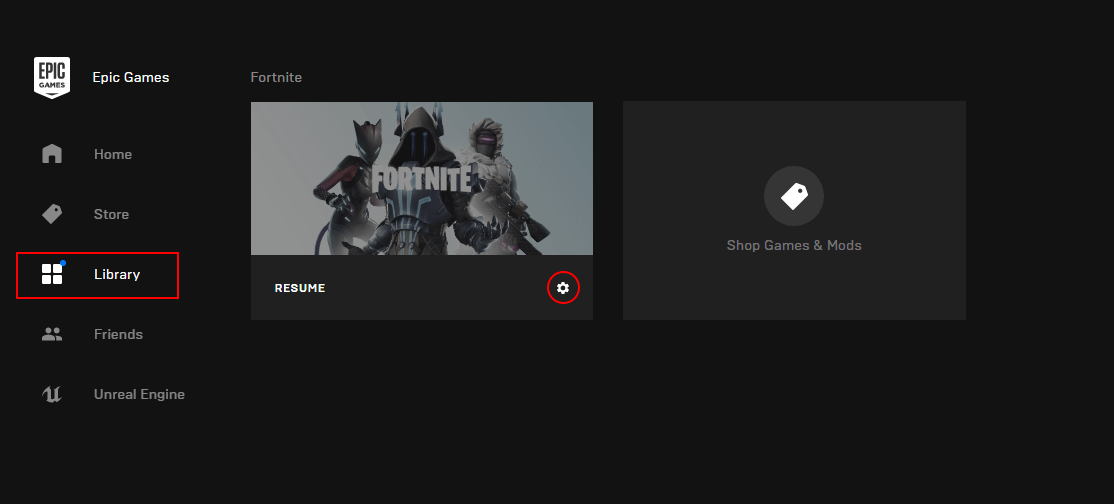 This will open a new section, with two options: Auto Update and Uninstall. Simply flip the toggle from On (blue) to Off (grey). From now on Fortnite will only update if you manually decide to update it.
As Epic Games seem to be doing some A/B testing with their client, you may also (may being the key word) find the automatic update setting within the main Epic Games Settings menu. However, this isn't present in all regions. If you ever want to enable automatic updates again, simply return to the same location, flip the toggle and Fortnite will start updating itself whenever an update is available.
Just remember that using an older version of Fortnite will reduce the number of players you can match with, as only players running the same version as you will be found. The first few days after a patch is released, you won't notice the difference but after a week or more you'll find yourself alone endlessly searching for a match.