If you hold a Google account and haven't spent much time making sure it is safely secured, this article will guide you through the process of using the Google Security Check-up tool. A tool specifically designed to take you through all of Google's important account security options.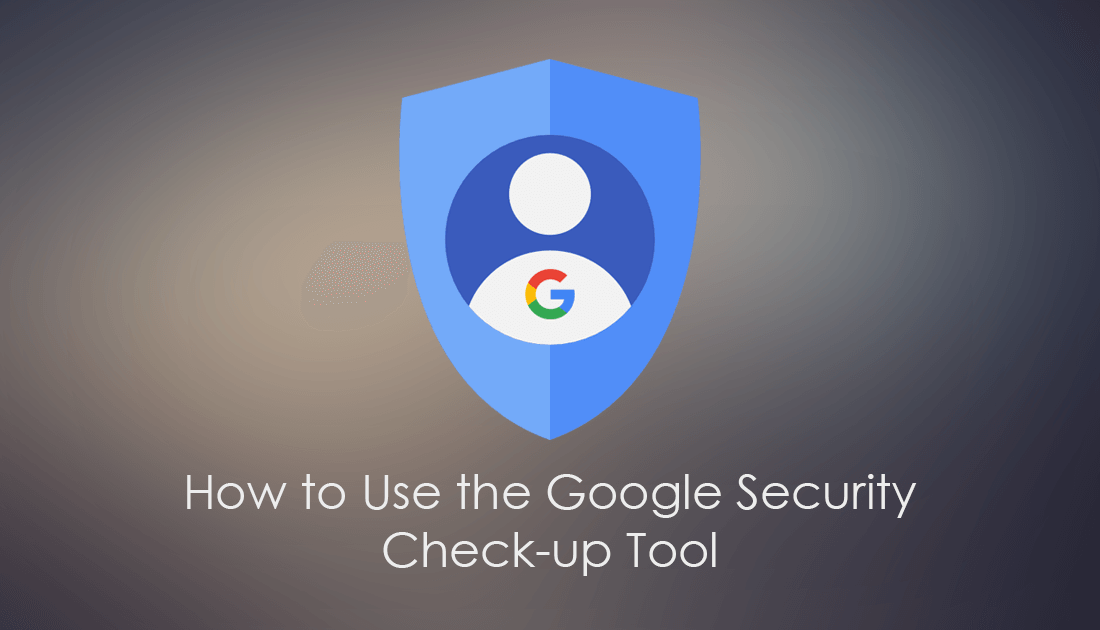 How to Fix Microsoft OneDrive Not Installing on Windows 10.
Your main email account should be one of the most secure accounts you have and should be treated with the same respect as your online banking information. If your email account has a weak password, without two-factor authentication, you are leaving yourself wide open for easy, unauthorized access and some serious flow-on effects.
For example, if someone gains access to your email account, they can use it to reset the passwords for just about every other service you have linked to it, Facebook, Tinder, Google Plus, cryptocurrency exchanges, and just about any other online service that requires a linked email address.
Although having a strong password will help secure your account dramatically there are a variety of other tools you need to be using as well, all of which Google's Check-up tool will guide you through. So without further adieu let's begin.
Note: Even though this article is specifically focusing on Google Gmail accounts, Microsoft, Yahoo, and most other large email providers have similar systems in place.
How Do You Use Google's Security Check-up Tool?
To begin, you will need to visit the following Google page and make sure you are signed in with the account you wish to check.
https://myaccount.google.com/security-checkup
Once you are on the Google Security Check-up page and signed in to your account, you will see a short list of four categories.
Your devices
Recent security events
Sign-in & recovery
Third-party access
Any categories that aren't marked with a green tick need to be checked and action taken immediately. However, you should spend a few minutes exploring all the categories, even if they do have a green tick. As you can see in the screenshot below, steps need to be taken under Devices.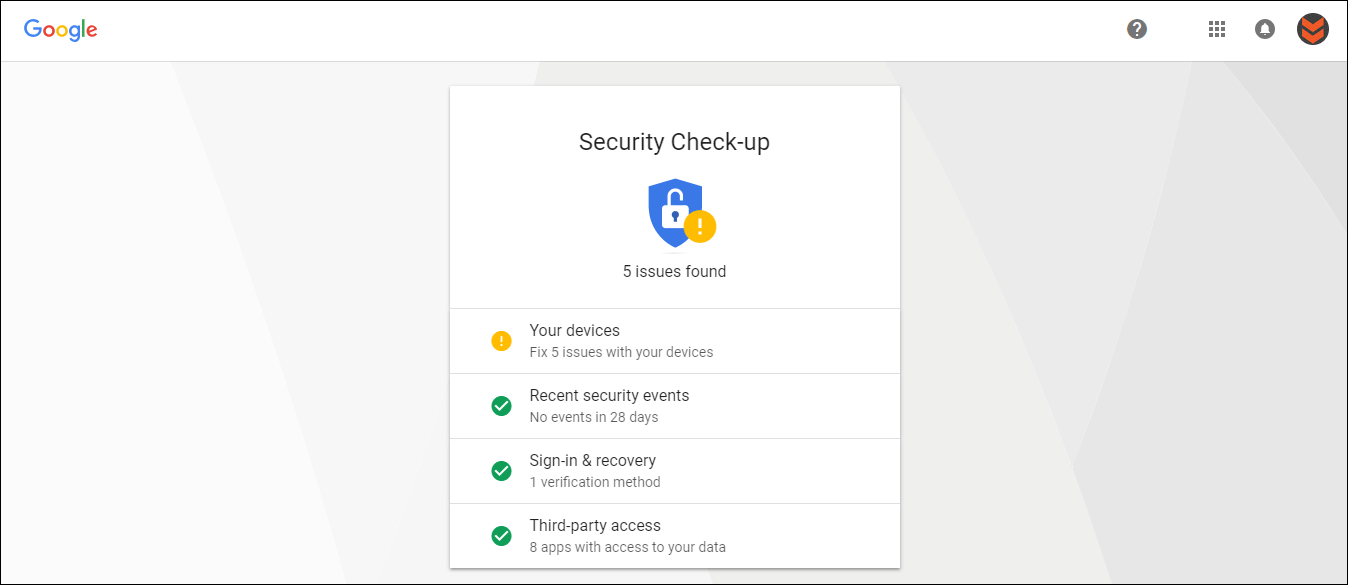 To start making changes click the category that needs attention, then read through the information on the next screen. In the case of Devices, you should remove any devices that you no longer use or own. Old phones, laptops and most importantly public or work computers.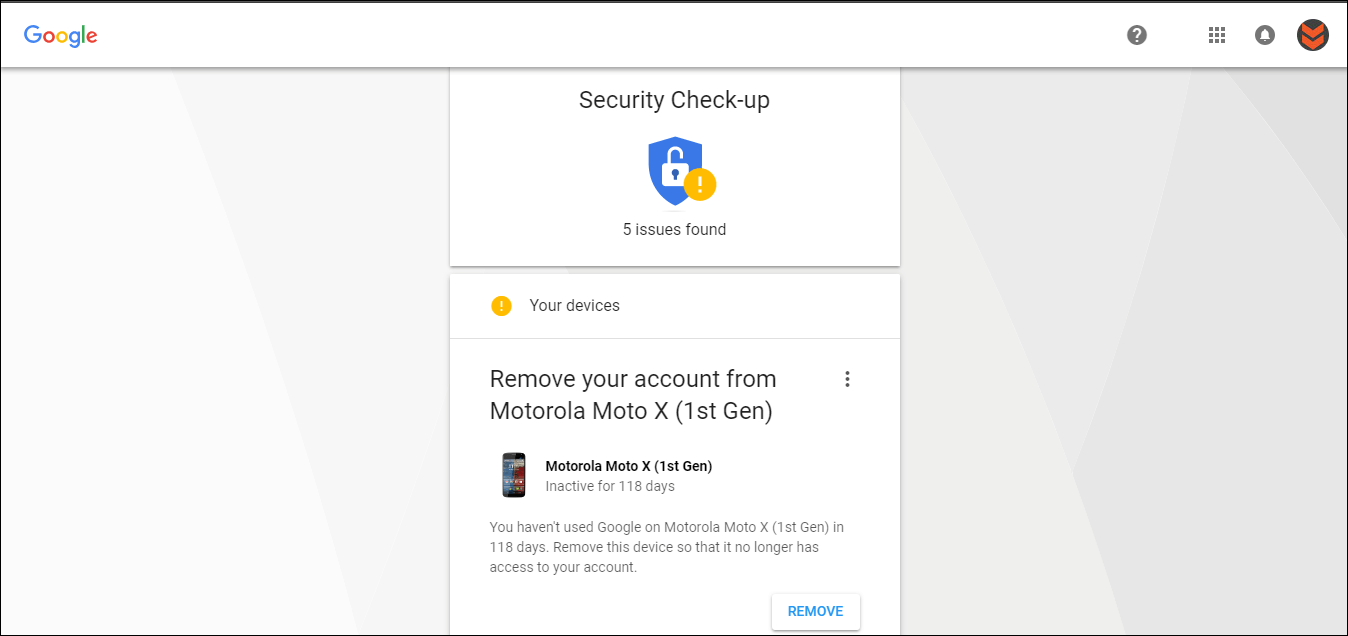 Once you have removed any old devices, you can move onto the next category that doesn't have a green tick. Sign-in and recovery being the most important, so make sure you have a phone number listed and a recovery email set. You should also make sure you remove any apps you are no longer using or no longer trust from the Third-Party Apps section. Generally, this category will always show with a green tick even though some of the permissions may be old and unused.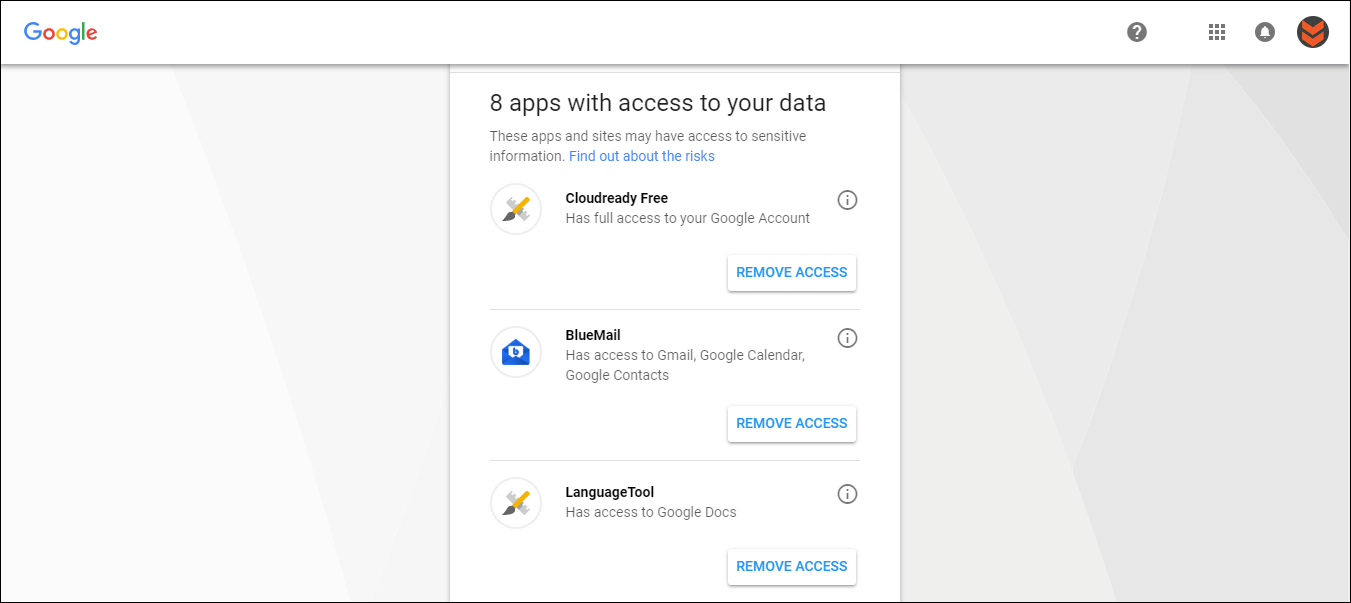 Once you have gone through all of the above security checks, click your Profile Picture on the right-hand side of the page, and select Google Account. Here read through each of the other categories, especially the Privacy Check-up section and make changes accordingly.