If you and your friends don't get to hang out as much as you'd like because of huge distances, this article will show you an awesome way you can still hang out and watch Netflix together in sync. An awesome way to keep in touch and chat with friends while watching your favorite tv shows or movies.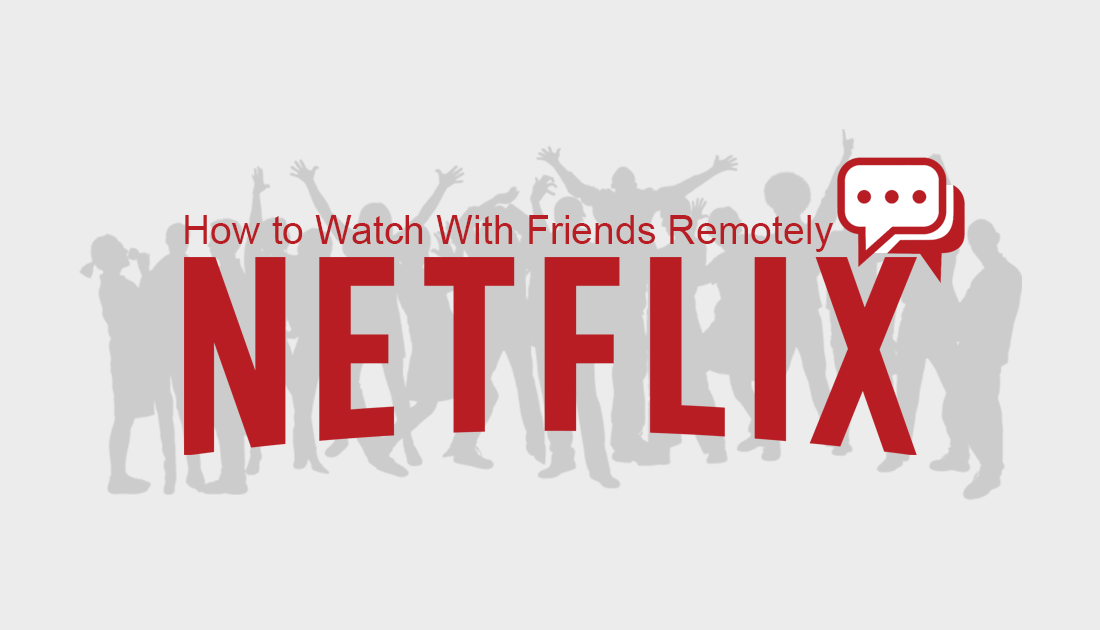 How to Enable or Disable Netflix Smart Downloads.
Netflix is the world's most popular and widely used movie and tv series streaming service on the planet. It allows you to stream content from just about any device you can think of, computers, TVs, tablets, smartphones, even smart fridges. It's also relatively cheap, easy to use, ad-free, and has a massive selection of content, to satisfy just about any ones taste. The only thing that makes Netflix even more enjoyable is being able to watch content with your friends.
For the people out there who may not be able to visit friends and watch Netflix together as often as they'd like, there's an awesome way to watch Netflix with friends remotely from anywhere in the world. The feature works using a small Chrome extension called Netflix Party, which allows you to sync content and watch and chat with a small group of friends. Unfortunately, for the time being, the feature is limited to Google Chrome.
Related: Other Ways to Optimize Your Netflix User Experience.
How Do You Watch Netflix With People Remotely?
To start your own Netflix Party the first thing you need to do is add the Netflix Party extension to Google Chrome. You can find it by searching Netflix Party at the Chrome Webstore or using the direct link below.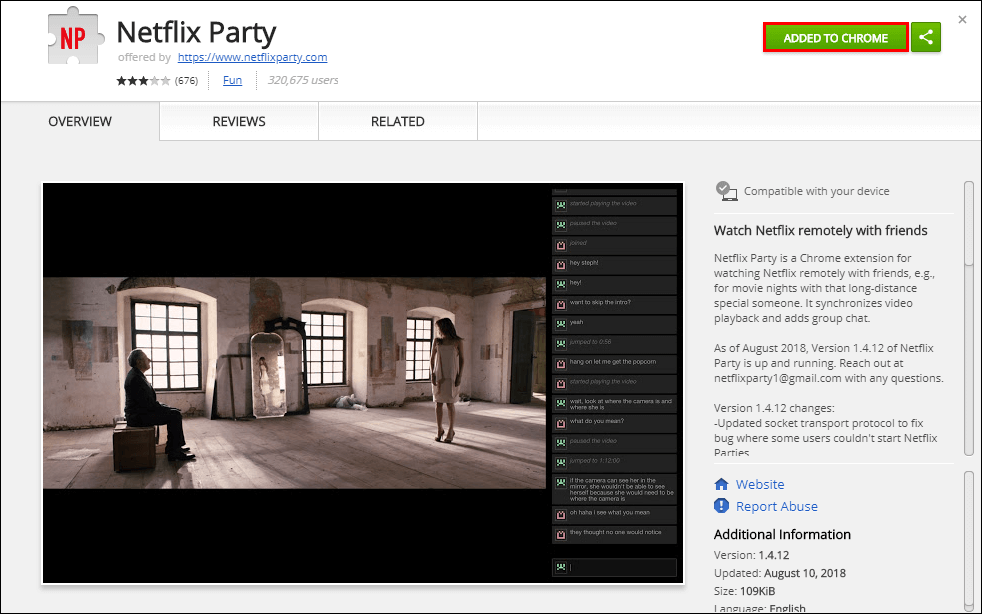 Once you have added Netflix Party to Chrome, the rest of the process is relatively easy. First, sign into your Netflix account and find the movie or tv show you'd like to watch. Once you have done so, click the Netflix Party extension and select Start the Party.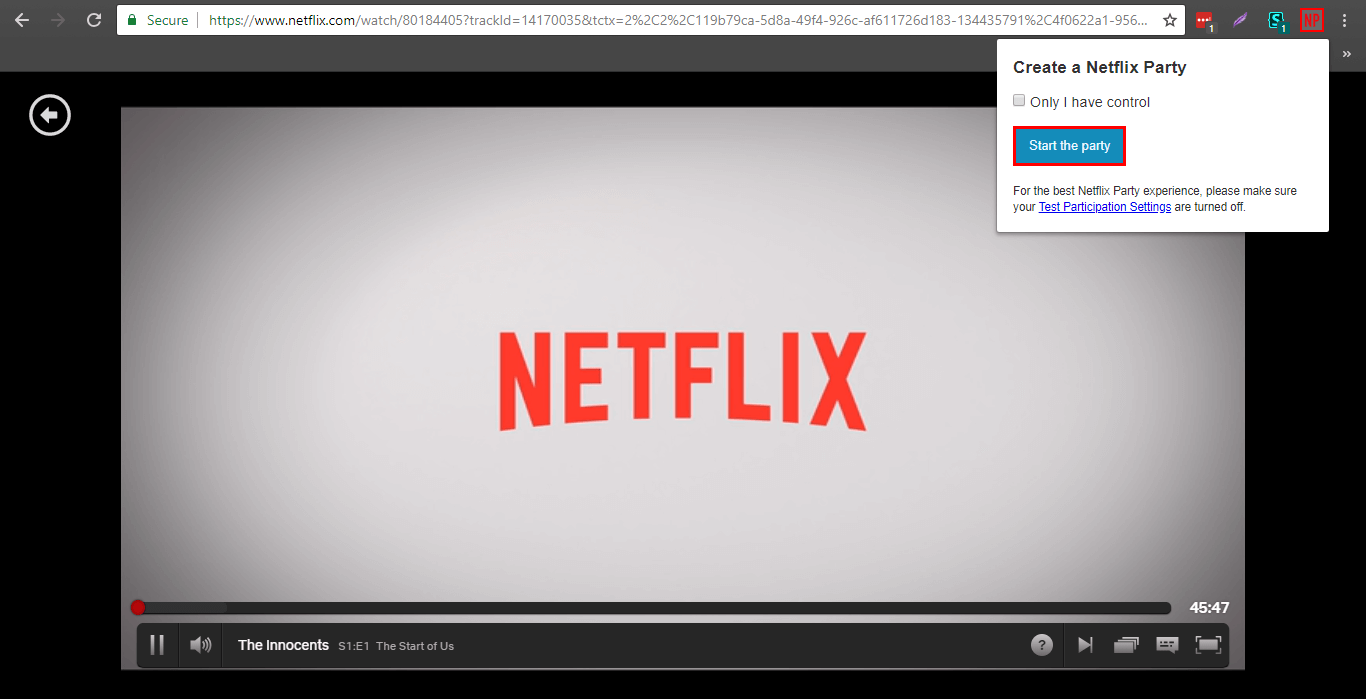 Netflix Party will generate a unique URL for you to send to your friend/friends to get access to your party. In order to join successfully, they to will need to have Netflix Party installed, then open the link and click the extension.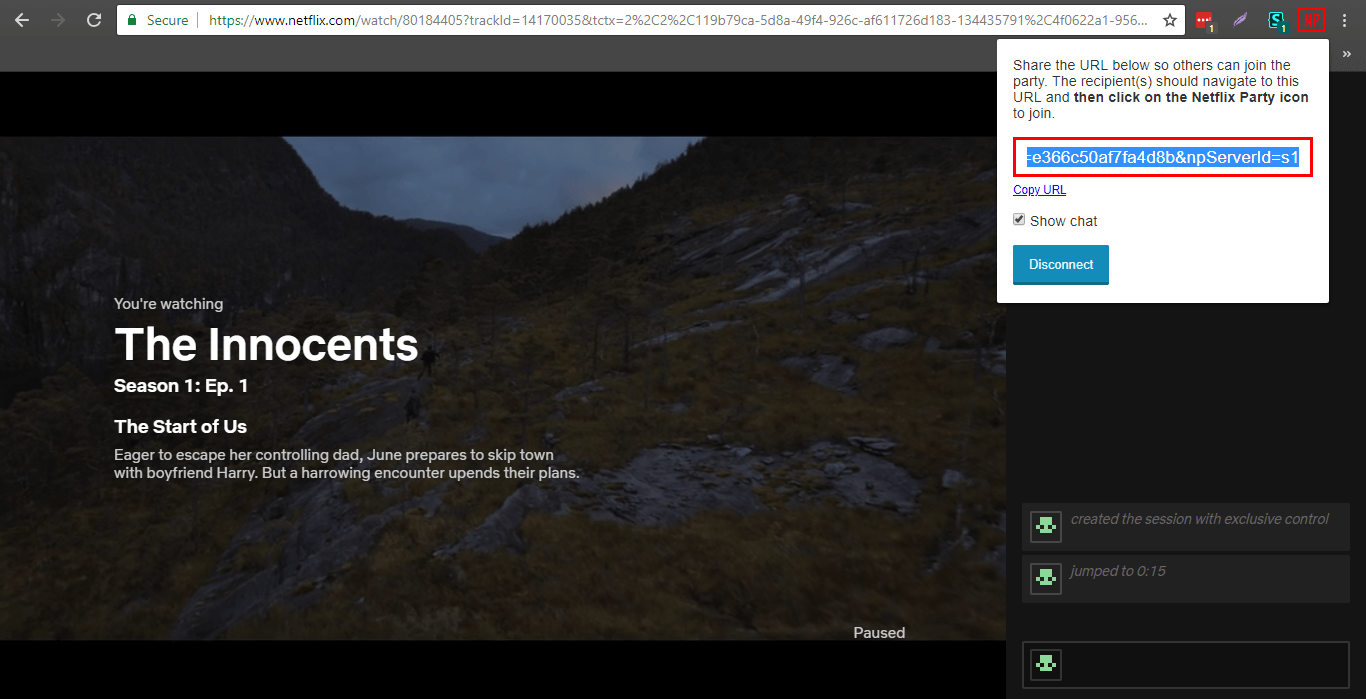 When everyone has arrived, you can use the chat panel to the right to communicate with each other while watching the video in sync. (In my brief period of use, sync was never more than 2 seconds out). If you selected the Only I have control option when you started the party, you will be the only party member who can control video playback. If you left the option open, anyone in the party will be able to pause, stop or fast-forward the video.
One of the only real issues with Netflix Party is that there is no auto-start option, which makes watching tv shows a little more complicated, as you have to restart the party for each and every episode. Apart from that, it's an awesome, easy way to keep in touch with friends. While you are looking for ways to improve your Netflix experience, make sure you check out our guide showing you how to add IMDB, Rotten Tomatoes, and Metacritic scores to Netflix.
How to Add IMDB, Rotten Tomatoes, and Metacritic Ratings to Netflix.