If you have recently noticed the "Everyone can reply" feature that was added to Twitter but haven't quite worked out how to use it or what it does exactly. This article will guide you through the process helping your better manage and control who can interact with your Tweet feed.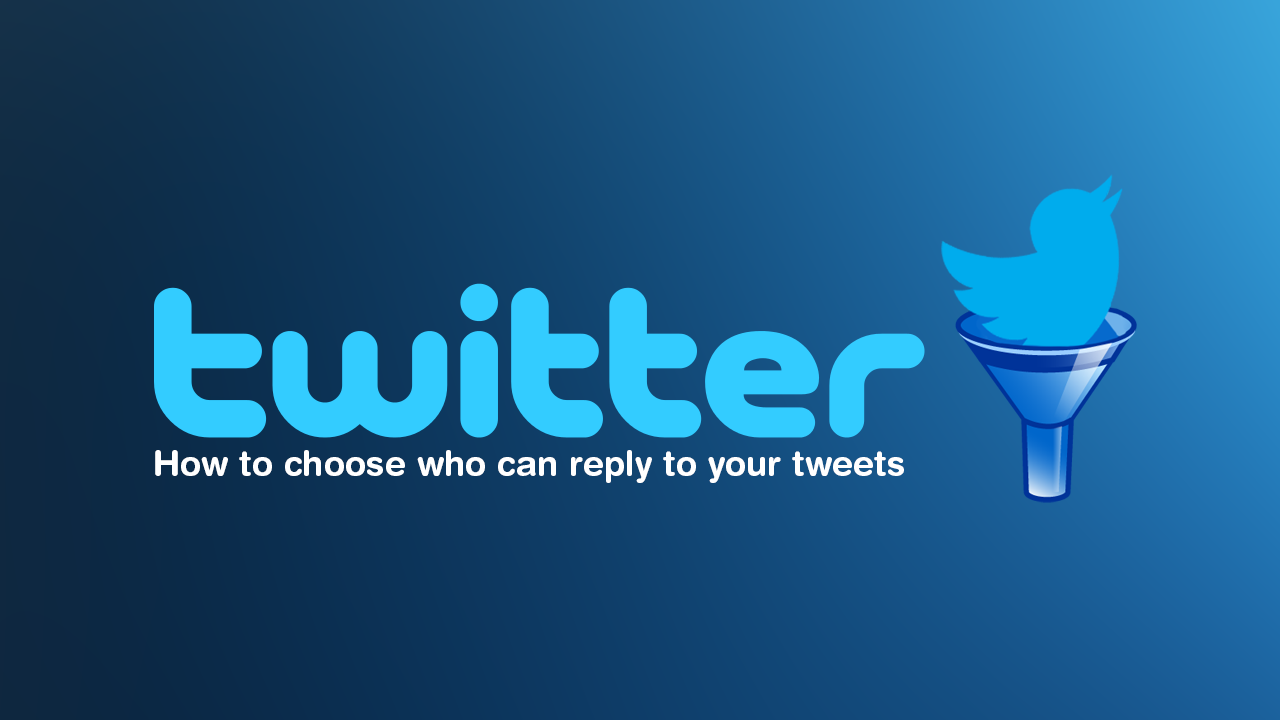 How to stop passwords expiring on Windows 10. Disable password expiration on Windows 10.
Of all the social media platforms on the Internet, Twitter is probably the worst for scammers and malicious accounts trying to manipulate, steal, con, and phish their way to riches or your personal information. Apart from the millions and millions of accounts and scammers trying to steal Bitcoin, Etherium or other cryptocurrencies personal information and account theft are certainly up there. 
Although Twitter has been working hard to find a solution to this problem, they haven't really managed to get rid of dodgy and annoying accounts fully. Which brings us to the addition of the newly added "Everyone can reply" option. Using this new tool Twitter hopes to give users the ability to better manage who can view and interact with their content and Tweets. Seeing as the official information can be a little lacking, we've decided to make a quick guide that will take you through using it. 
Related: How to unpin stuck icons from the Windows 10 Taskbar. (Can't unpin/remove icons from Taskbar on Windows 10)
How do you manage who can reply to your Tweets on Twitter? Understanding 'Everyone can reply'
At the moment where you live in the world will determine if you have access to this feature. However, it is scheduled to be rolled out internationally at some stage, so you shouldn't be waiting too long. Once it is active, open Twitter and type a Tweet as you normally would. This will bring up a brand new option called Everyone can reply which you will need to click to configure. (This will appear on Android, iOS, and the Web)
This option is set to everyone by default which means everything you Tweet will go out to the world, however it can be changed to better focus on your particular needs. For example, you can set it to Only people you follow or Only people you mention. Although these two options don't yet give the flexibility we probably all require. It does add an extra bit of long-awaited support. It's also quite likely that the feature will be improved on as uptake increases, with extra filtering options hopefully added over time. Anyway, that wraps up this guide, thanks for reading, we'll see you next time.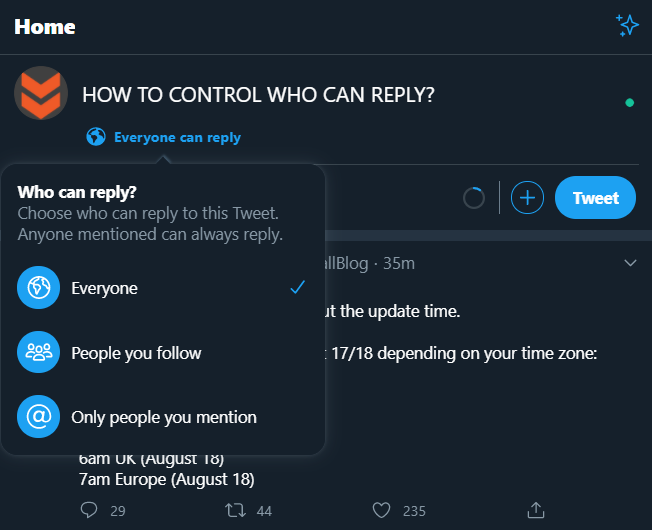 On a side note…
Slightly off-topic, however, something very important to look into is our guide on deleting your Off Facebook Activity. This is all the information that is shared between Facebook and your device, apps, websites, etc. Just about everything you do on your phone can be sent back to Facebook in a log, so make sure you find out how to limit and reduce what information is used and how it can be reduced. 
How to delete your Off-Facebook Activity. (Information shared between Facebook and businesses)