Learn how to permanently delete a message or entire conversation from Telegram. Gone are the days where messages were only removed from your end of the conversation. Now they will be removed from the entire chat history, even if you've missed the old 48-hour deletion window.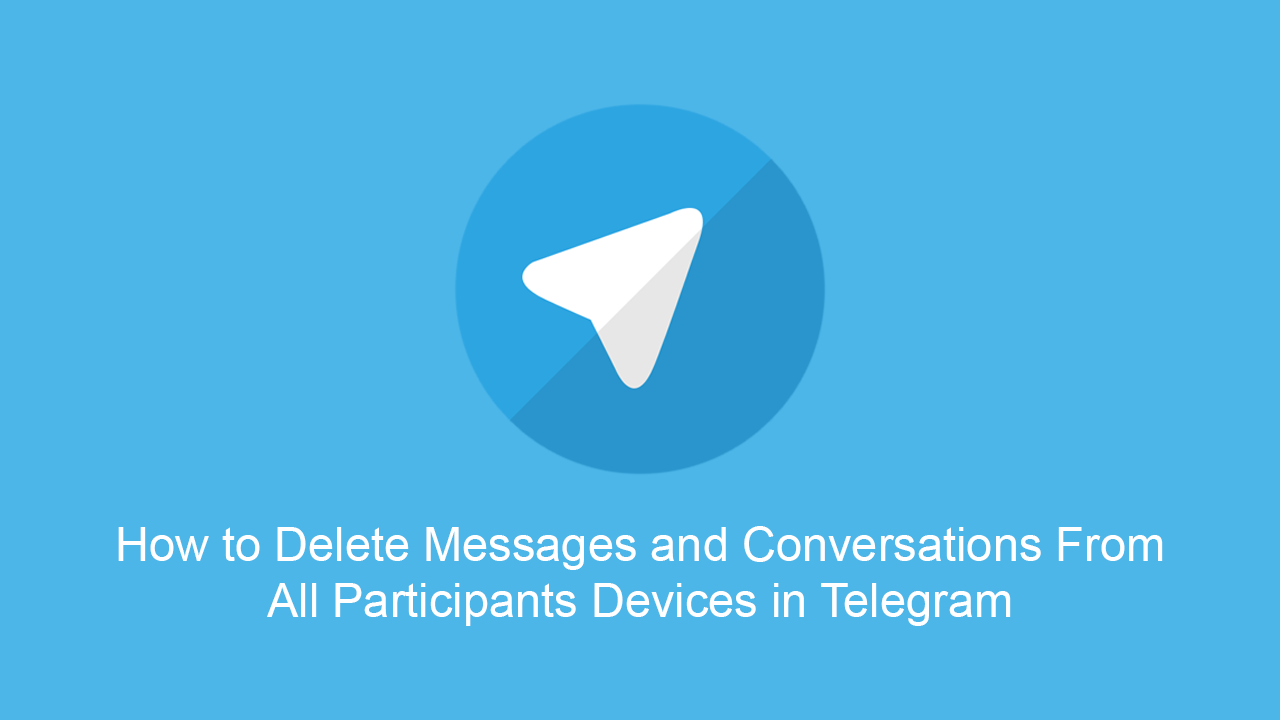 How to Use Quoted Replies in Facebook Messenger.
Just like most other chat applications Telegram has long had the ability for users to delete chat content from there devices and the devices of others, so long as the action was taken within the first 48 hours of the message being sent. Now 48 hours is a generous amount of time for a message to be deleted, but it isn't quite as useful as being able to delete a message or even entire chat whenever you need to.
In an effort to improve Telegram's privacy reputation even further, Telegram have upgraded the message and conversation removal process. The "Unsend" (delete sent messages) feature now allows users to remotely delete private chat sessions from all devices involved, not just from your device. Once done, the messages will disappear for your device and everyone else within the chat without leaving a trace. Officially Telegram's blog post states: "You can also delete any private chat entirely from both your and the other person's device with just two taps."
Related: How to Register For Call of Duty Mobile. (Call of Duty Mobile Beta Sign-up)
How Do You Delete Messages in Telegram Permanently From All Users Devices Not Just Your Own?
If you're completely new to the idea of removing messages or conversations from Telegram, the process is super easy and will now remove all messages or conversations instantly, without leaving a trace on any participants device. For this to work, however, you'll need to make sure you have updated your Telegram app to the latest version. Once you have done so, simply open the app and decide if you wish to remove a message or a conversation.
If you wish to remove a conversation tap and hold a conversation you wish to remove then select Delete. When the option appears to remove the conversation from the other user's device tick the box and confirm the deletion. If you only wish to remove a message enter a conversation and repeat the exact same process on an individual message. Once you have confirmed the deletion process, you'll have a few seconds to undo the option using the option at the bottom of the screen. If you miss this tiny 5-second window, the data you are deleting is gone forever, with no way to restore it.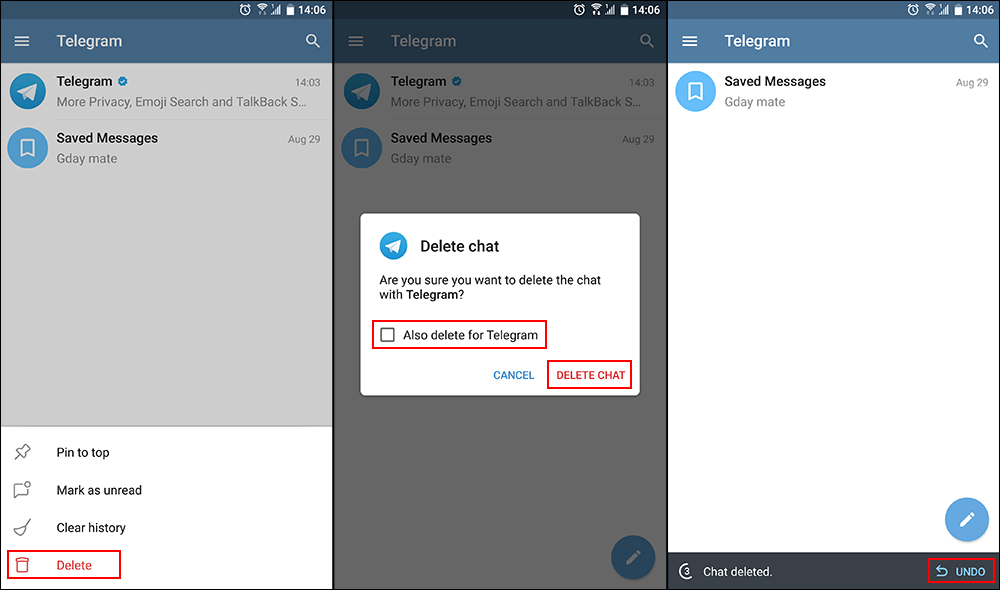 On a Side Note…
Something else you may not have noticed in Telegram is the new option that allows you to block the forwarding of messages. It's now possible to change the Forwarding Messages option from Everybody to My Contacts or Nobody. You can even add exceptions to blacklist individual users, should you have a very select list of users you want to prevent from forwarding content.

To find the feature simply enter Settings, go to Privacy and Security, tap Forwarded Messages, then choose the option you would like to start using. While you are here you can make similar adjustments to several other options relating to your account privacy, all of which are worth checking out.