If you have recently updated the YouTube mobile app on your Android device, you may have noticed that the app is now displaying with dark mode enabled by default. If you don't like the new dark mode theme, you don't have to keep using it, so follow along as we show you how to disable dark mode on YouTube for Android.
How to Add Chrome and Firefox Support to the Windows 10 Timeline.
Dark mode on YouTube was one of the most anticipated features to be rolled out to the web version late last year, with iOS getting the feature shortly after. Since the iOS release of dark mode back in March this year it has taken a considerable amount of time for the feature to finally make its way to Android. Which a lot of hardcore Android YouTube users were quite upset about.
Starting today, dark mode for YouTube has officially begun rolling out to Android devices around the globe, though exact time frames for each country have not be released. When dark mode for YouTube finally hits your Android device it will be enabled by default to easily show it has been successfully implemented.
However, as great as dark mode is for reducing eye strain, not everyone loves the feature, so if you are one of those people, follow along as we show you how to quickly and easily disable dark mode/dark theme on YouTube Android.
Related: How to Use Google Maps Plus Codes to Mark and Share Lesser Known Locations.
How Do You Turn Off Dark Mode on YouTube Android?
Even though dark mode is now enabled by default on YouTube Android (most devices), it can still thankfully be disabled just as easy, allowing you to revert back to the pristine, clean white version. To do this open the YouTube app on your Android device and make sure you are signed into your account.
Once you have the YouTube app open and are signed in, tap your Profile Picture icon in the top right-hand corner, then tap Settings. Here tap General and you will see the new dark mode/dark theme feature option next to Remind me to take a break.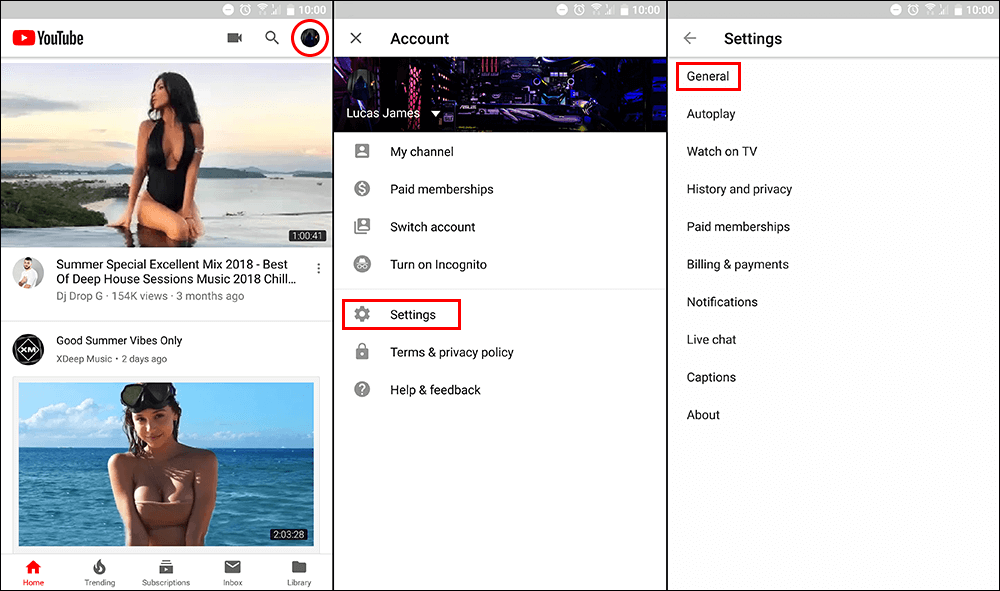 Now all you have to do is flip the toggle from on to off and you will instantly get the old white theme back. If at any stage you wish to change back the dark mode/dark theme simply return to the same location and flip the toggle once again.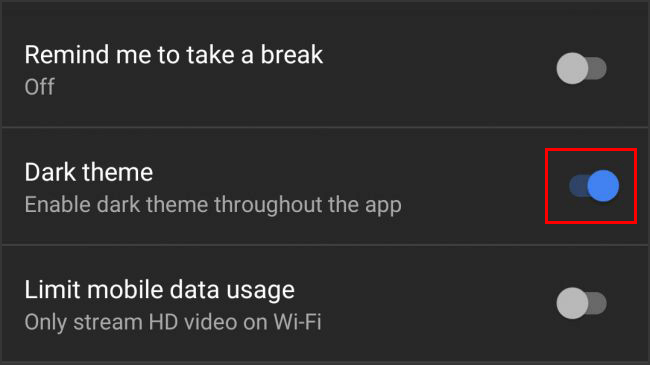 If you are someone in the opposite situation and would like to get YouTubes dark mode/dark theme, you will need to make sure your YouTube app is fully up to date, and continue to check the General Settings area of the app until the feature goes live, which should be in the next week or two. Whilst you have YouTube on the mind, don't forget to check out a few of our other handy YouTube guides.
How to Make YouTube Pause When You Look Away From the Screen.
How to Transfer YouTube Playlists to Spotify.
How to Post Content From YouTube to Instagram.
How to Get YouTube Go in Any Country.
.
.