If you are using Microsoft Edge and would like to start using Web Apps (Progressive Web Apps) more often. This article will show you how to enable Post-Install options for PWAs installed using Microsoft Edge. Although this feature should be enabled by default because it's damn good. Microsoft has decided to leave it as an optional feature so you'll need to turn it on manually.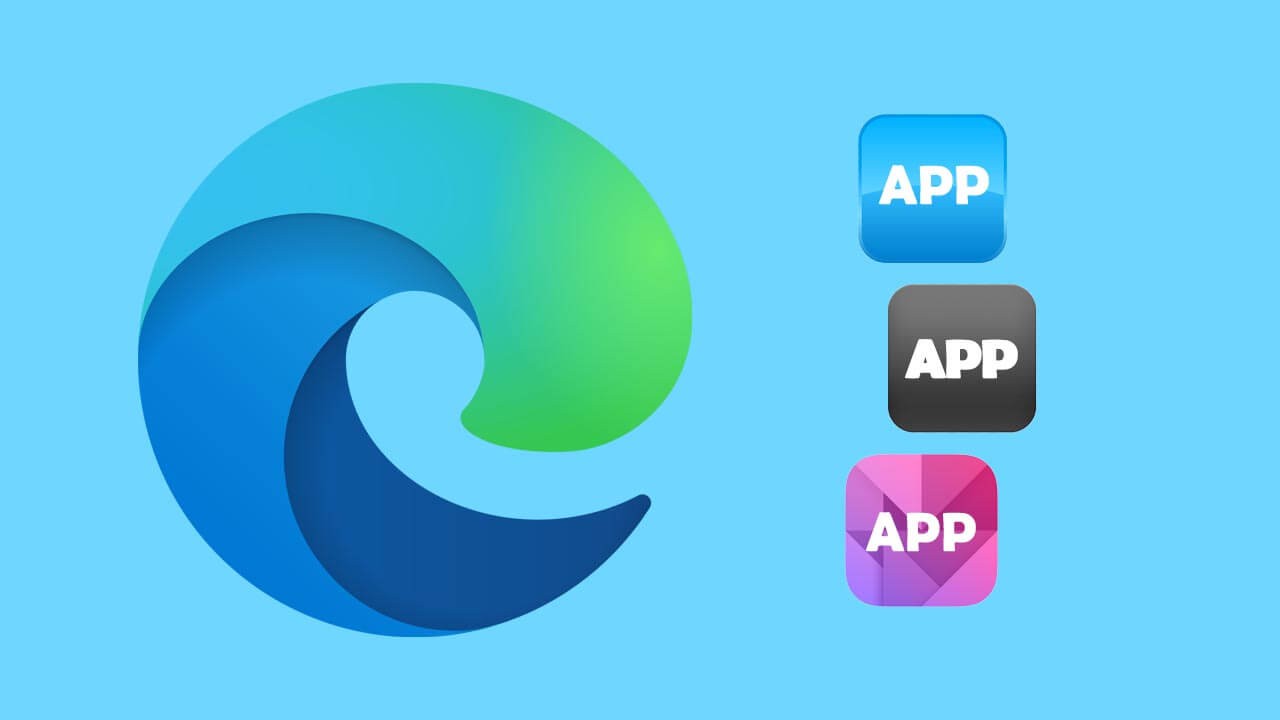 Related: How to enable multi-page PDF viewing in Microsoft Edge. Side by side PDF page viewing in Edge.
As a big fan of Microsoft Edge and the recent idea of web apps (PWA) It's good to see Microsoft really taking the implementation seriously. If you haven't yet tried Microsoft Edge let alone web apps, I suggest giving them both ago. Especially if you are currently using Google Chrome and have a few selected websites you frequently visit.
Web apps are one of the most underrated features to find their way to browsers and allow you to install a website as an app on your device to take advantage of an interface that functions very similar to mobile apps (among a lot of other benefits). They also allow you to keep all your extensions active and can be used like apps rather than a browser. For example, you can use a taskbar or start menu shortcut to launch a web app to take you to a site rather than your browser.
Although you can turn just about any website into a Web App using Microsoft Edge (not possible on Chrome) Not all websites will work as well as ones that have been optimised. So far you're best sticking with the big guns. Though you should certainly experiment with all your favourite sites. So far I've found the following websites work fantastic as PAWs.
Netflix
Spotify
Reddit
YouTube
Facebook
Minds

If you've never created a Web App (PWA) in Microsoft Edge before, check out our guide here. But before you do, keep reading the steps shown below so you can enable the ability to get post-install options that give you a little more freedom over the web app you create.
How do you enable the Post-install options for Web Apps (PWA) in Microsoft Edge?
In order to enable Post-install options (PWA permissions) for Web Apps created using Microsoft Edge, you'll need to make sure you have Edge version 90 or newer. Once you've updated Edge do the following.
First, open Microsoft Edge.
Then type or copy and paste edge://flags/#edge-webapp-permissions-menu into the address bar and press Enter.
When the option appears highlighted in yellow use the drop-down box to change the option from Default to Enabled. Now Restart Edge.


Now find a website you want to install as a Web app and click the button in the address bar.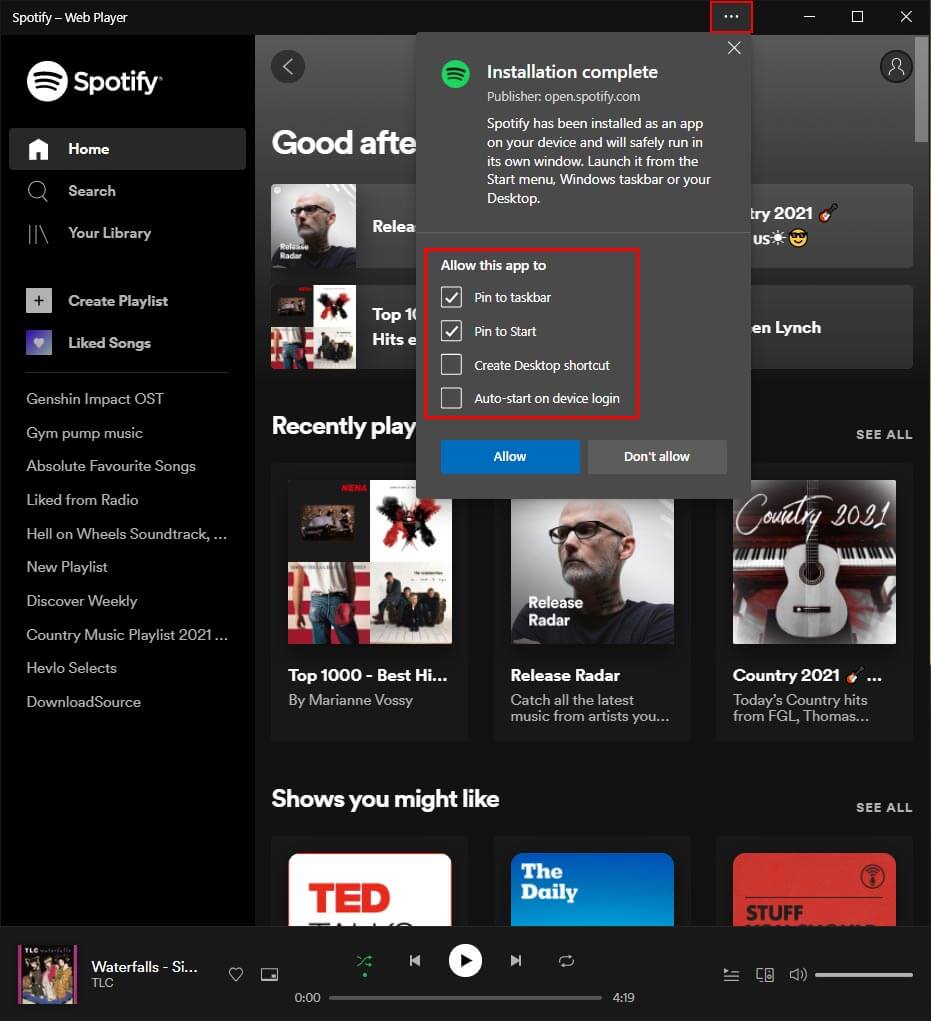 From now on whenever you install a new Web app, you'll get the new pop up window that gives you a few different options to choose from. The first two, Pin to Start and Pin to Taskbar are ticked by default but you can untick them if you don't require them. As more and more website developers embrace PWA trends the benefits of installing websites as apps will grow, however for now the adoption rate is still pretty low.