How to Enable Two-Factor Authentication (2FA) on Your Fortnite Account to Get a Free Emote. (Boogie Down)
Author

Publication date

23.08.2018

Ilość komentarzy
If you like getting things for free this article has you covered. Follow along as we show you how to get a free Fortnite emote by simply enabling 2FA (two-factor authentication) on your Epic Games Fortnite account. Something you should already have enabled.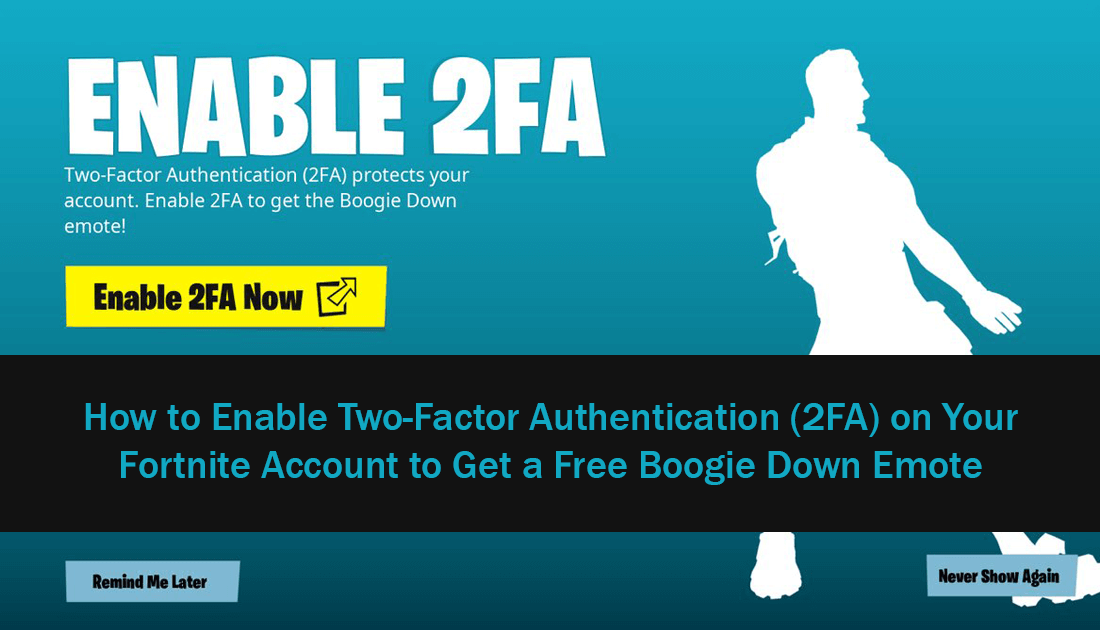 How to Play PUBG MOBILE With an Xbox One Controller.
As Fortnite has grown in popularity so too has the number of scammers, phishers, hackers, and general no gooders praying on Fortnite users. Because a large portion of Fortnite users are generally younger, less tech/security savvy users, this has been quite a smorgasbord of opportunity. As a result, Epic Games have taken drastic action!
Generally getting something for free has its drawbacks or catches, so most people a quite skeptical when something good comes around… However, in this instance, things are a little different as Epic Games is incentivizing a reason to add an extra layer of security to Fortnite accounts.
Although most people should already have 2FA enabled on all their accounts, Facebook, Instagram, WhatsApp, Steam, Epic Games, etc. A vast number of Fortnite users don't, which Epic Games aims to reduce with this simple free offer. As we all know free stuff always gets people motivated.
How Do You Get a Free Fortnite Emote? By Enabling Two Factor Authentication (2FA) That's How!

For some users the idea of adding 2FA to their account may seem difficult, however, it is one of the easiest things you can do. To begin adding 2FA to your Epic Games Fortnite account do the following. Go to epicgames.com and sign into your account. Next, open Account Settings by hovering the mouse over your Username in the top right corner and selecting Account

On this page, click Password and Security. At the bottom you have two options, the first is to Enable an Authenticator App like Google Authenticator or Enable Email Authentication.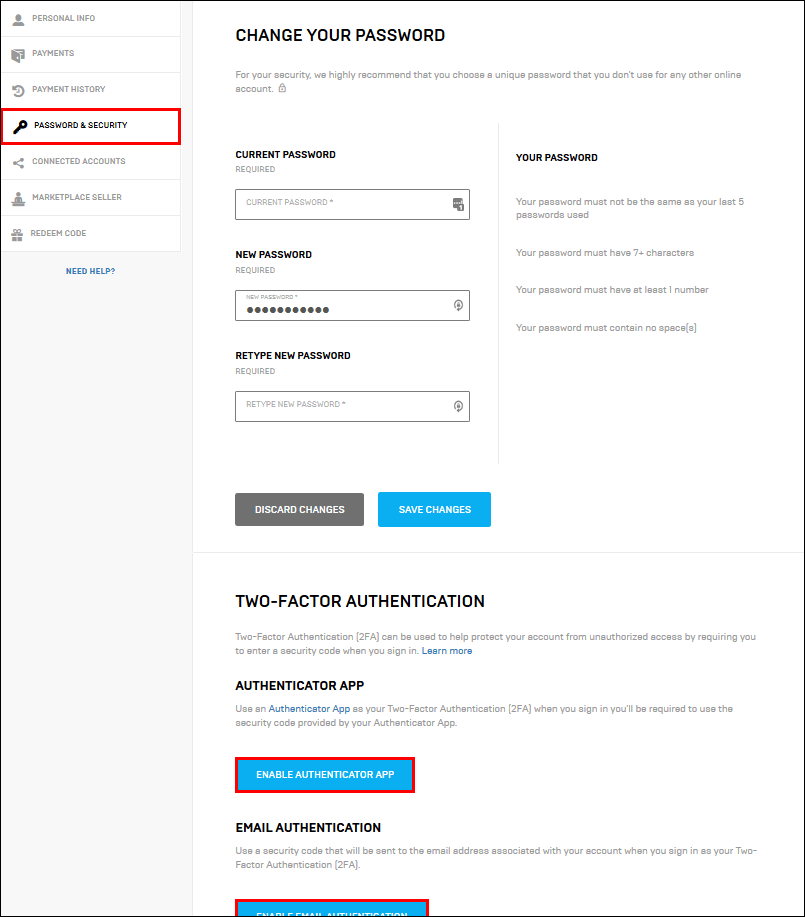 Either option will work fine, however, Google Authenticator is well known for being the most secure. Before you go ahead and enabled it, make sure you check out the following guide on making a backup of Google 2FA.
How to Backup Google Authenticator (Backup Google 2FA)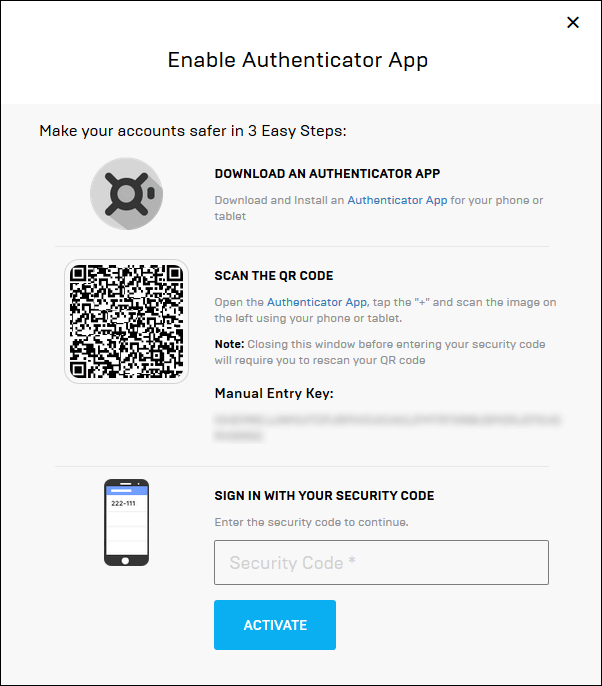 From now on, whenever you sign into your Epic Games account on a new device, you'll be emailed a unique sign in code. Or if you chose Google Authenticator you'll need to use the app, which will give you a code, you need to enter before you will be signed in correctly. On a side note, if you don't have a strong account password, make sure you update your password while you are in account settings. Once you have enabled 2FA, you will see the new Boogie Down Emote added to your profile.
Note: If you play Fortnite from another device with another account Xbox for example, you should also make sure you have 2FA enabled on those accounts.
If you haven't already gained access to Fortnite on Android make sure you check out either of the following guides. The guides are different depending on your device so make sure you pick the correct one.
How to Get Fortnite For Android on Samsung Devices.
How to Get Fortnite For Android on Non-Samsung Devices.
Remember! If you get stuck with anything feel free to ask some questions in the comments. We're usually not too far away and always happy to help.