If you have a Corsair Strafe RGB keyboard of any variety, you're probably pretty damn happy with your purchase. However, you may from time to time encounter issues with your Strafe keyboard saving colour profiles to the device. If so, follow along as this article shows you how to clear your keyboards onboard memory so you can re-save new colour profiles.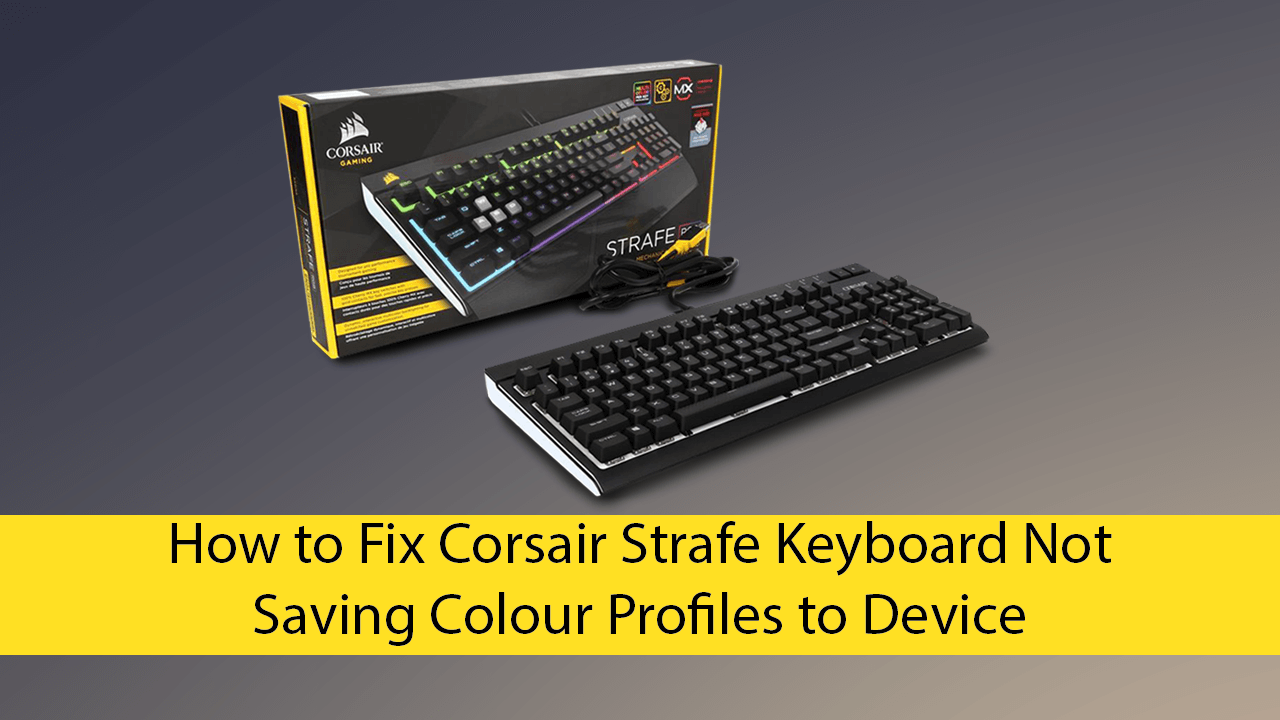 How to Hide a Players Pings in Apex Legends (Hide/Mute Teammate/Player Pings)
Corsair Mechanical keyboards are some of the best quality keyboards on the market and have a massive assortment of RGB colour options available. The range of adjustment is so large a lot of users find customising their keyboard an overwhelming task, especially now that the presets section of iCUE has been removed. Although the user submitted page has been removed from iCUE, there are a ton of other websites available that list Corsair Keyboard RGB Colour Profiles.
As awesome as the Corsair Strafe keyboard range is, they all generally suffer from one minor issue that causes a lot of user frustration. The inability to consistently save RGB colour profiles to the devices inbuilt memory. Basically the keyboards onboard memory becomes corrupted and doesn't allow new profiles to be added and saved. Although this RGB lax will only be present for the time period between turning your computer on and iCUE starting in the background, it's still damn annoying. It's even more annoying if you are trying to program static colours into your keyboard for later use on your console.
Thankfully, if your Corsair Strafe keyboard does have this problem and won't save new profiles, this article will show you how to clear its onboard memory and soft reset your device's hardware back to factory settings. Once done, you'll be able to re-add your colour profiles.
Related: How to Save Corsair Strafe RGB Keyboard Colour Profiles to the Device.
How Do You Reset Corsair Strafe Keyboard Onboard Memory? (Soft-Reset Corsair Strafe Keyboard)
To begin the process of a soft reset on your Corsair Strafe keyboard, you will need to do the following. First, unplug your keyboard from your computer, then Press and Hold 'Esc' (Escape). Next, while holding the Esc keyboard key, plug in your keyboard again and continue to hold the Esc key for at least 10 seconds. Once you have done so, Release the Esc key and your keyboard will flash red a few times to acknowledge that the soft reset, onboard memory wipe has been completed.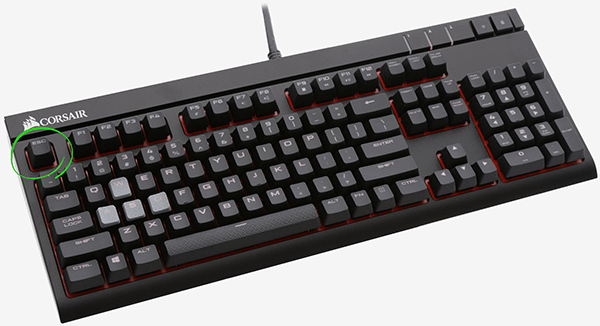 Once the wipe has been completed, you'll be able to start using your keyboard and adding profiles as you normally would. Just remember that there are quite a few limitations to what can and can't be saved to your Strafe keyboard. Remember only static profiles and performance changes will be saved to your device. Any ripple, wave, key press effects, etc won't save to the device and require iCUE to be running in the background.
Related: How to Use an Android Device as a Wireless Microphone on Windows 10.
Reinstall Corsair iCUE 'aka' Corsair Utility Engine.
If the above steps haven't solved the issue with your Corsair Strafe keyboard not saving RGB profiles, the next thing you need to do is remove iCUE/Corsair Utility Engine from your computer. Once you have removed it, you also need to clear all of programs saved content. To do this go to C:\Users\yourusername\AppData\roaming and C:\Users\yourusername\AppData\local and delete the Corsair folder from each location.
Note: You will need to show hidden files in File Explorer to find the AppData folder.
Once you have removed both of the folders from the above locations, install and run Ccleaner on your system and use the Registry Cleaning Tool. After the registry has been fully cleaned, Restart your computer and re-install the latest version of iCUE and your Corsair Strafe keyboard should be able to save RGB profiles properly again.