If you have been playing Kingdom Come Deliverance and occasionally have images get stuck on screen whilst the game continues to run in the background. This article will show you several different ways you can fix the issue and prevent images from getting stuck on screen when playing Kingdom Come: Deliverance. 
How to Fix Firefox No Bookmark or Wrong Bookmark Icon (Firefox Bookmark Favicon Missing).
Kingdom Come: Deliverance is one of the most underrated games of recent years, featuring immersive medieval gameplay, exceptional combat realism, and expansive visual landscapes. The world is vast, vibrant, and filled with plenty of entertaining character dialogue. Sadly, as great as the core game is, there have been quite a few issues with bugs, errors, and glitches since its release (most of which have been fixed as of writing).
Although a large portion of Kingdom Comes bugs have been fixed, there is one issue that still seems to be plaguing the game, causing images to get stuck on screen. For example on some occasions if you open the main menu you may find that the screen gets stuck without any way to bypass the screen or return to the game. You may also find the same thing occurring mid-way through a cut scene. 
Thankfully, this isn't a major issue and can easily be fixed with a few in-game tweaks and some minor changes on Windows 10. So follow along as this article guides you through the process. 
Related: How to Get Likes to Show on Instagram Again? Is it Possible?
How Do You Stop Freezing/Stuck Images on Kingdom Come: Deliverance?
To begin, there are two different areas you'll need to make some changes to in order to fix this issue. First, if you are having issues with the game freezing during cutscenes (movie clips), you'll need to disable or change the timer for your screen saver. Using a really short timer for your screensaver or for your screen to turn off will cause the game to freeze an image on screen while the clip continues to play in the background. Setting your preference to 5 minutes or more should fix the issue.
If images are freezing on the screen in Kingdom Come: Deliverance at any other time during gameplay, you will need to make sure you aren't playing the game in Windowed or Borderless Window Mode. For some reason, this mode isn't as stable as it is in other games and can sometimes cause the game to get stuck on certain frames, most notably the main/quest screen.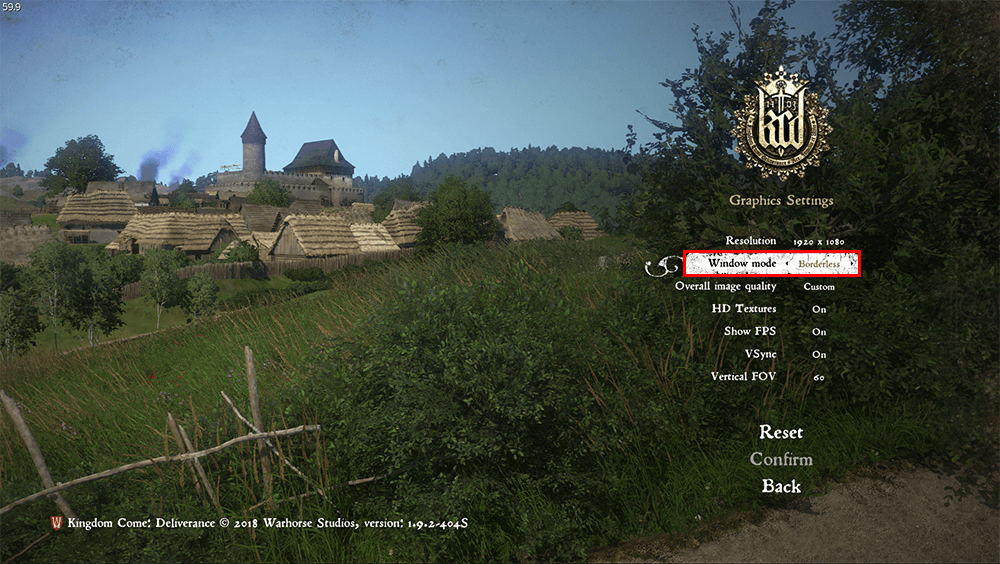 If you can't or don't want to make either of these changes, you can restore the image back by pressing Ctrl+Alt+Delete, then cancelling the Task Manager popup. This will unstick the image and bring the game back into focus. 
On a Side Note…
If you are currently playing Kingdom Come: Deliverance on your Asus ROG PC, make sure you check out the article below which will teach you how to disable the annoying red Q-Code LED displayed on your computer's motherboard. A BIOS feature recently added to most Asus ROG motherboards. 
How to Disable the Q-Code LED on Asus ROG Motherboards. (Disable Red Q-code LED)