If you are playing Hogwarts Legacy on PC you will probably have noticed that the game has a lot of blur effects and some weird visibility settings. This makes the entire game feel somewhat foggy with a lack of clarity and sharpness. Thankfully, there are some quick and easy things you can change within settings to solve this issue and get better vision in Hogwarts Legacy.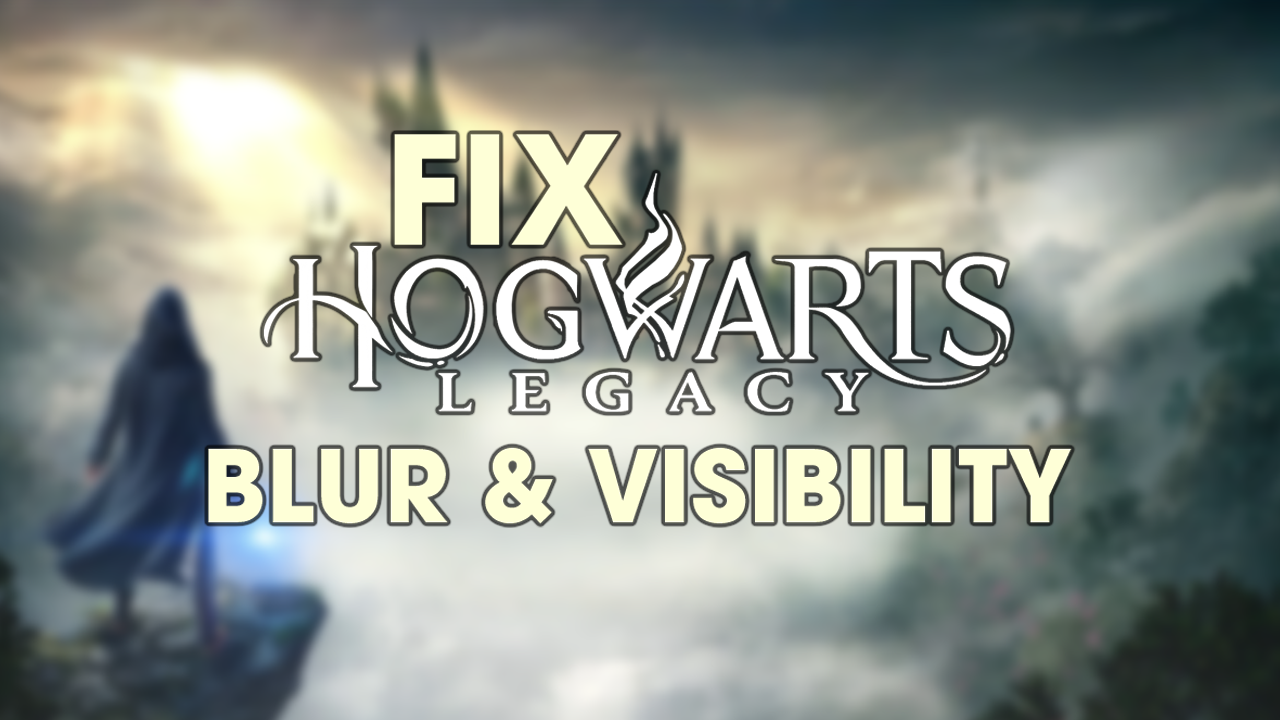 Related: How to fix mods not working in Cyberpunk after updating 2023
Hogwarts Legacy has skyrocketed to the top of the charts on every single gaming platform and will probably end up being one of the most-played games of all time. Surprisingly the release has also been pretty positive with far fewer issues than most people were expecting. That said, there is still a lot of work to be done on the performance front but that will come in time.
One of the biggest issues users are having with Hogwarts Legacy at the moment is in-game visibility and too much blurring. While these effects can make certain aspects of the game seem far more immersive and atmospheric, there can also make things look far to soft. Luckily these settings are all customisable so work your way through the steps shown below to get better vision and less blur in Hogwarts Legacy.
How do you fix visibility and blur in Hogwarts Legacy? Less blur, Better Vision.
To begin, open the Setting menu and change to the Display Options tab.
Here scroll down and disable Depth of field. This will also give you a little performance boost as well.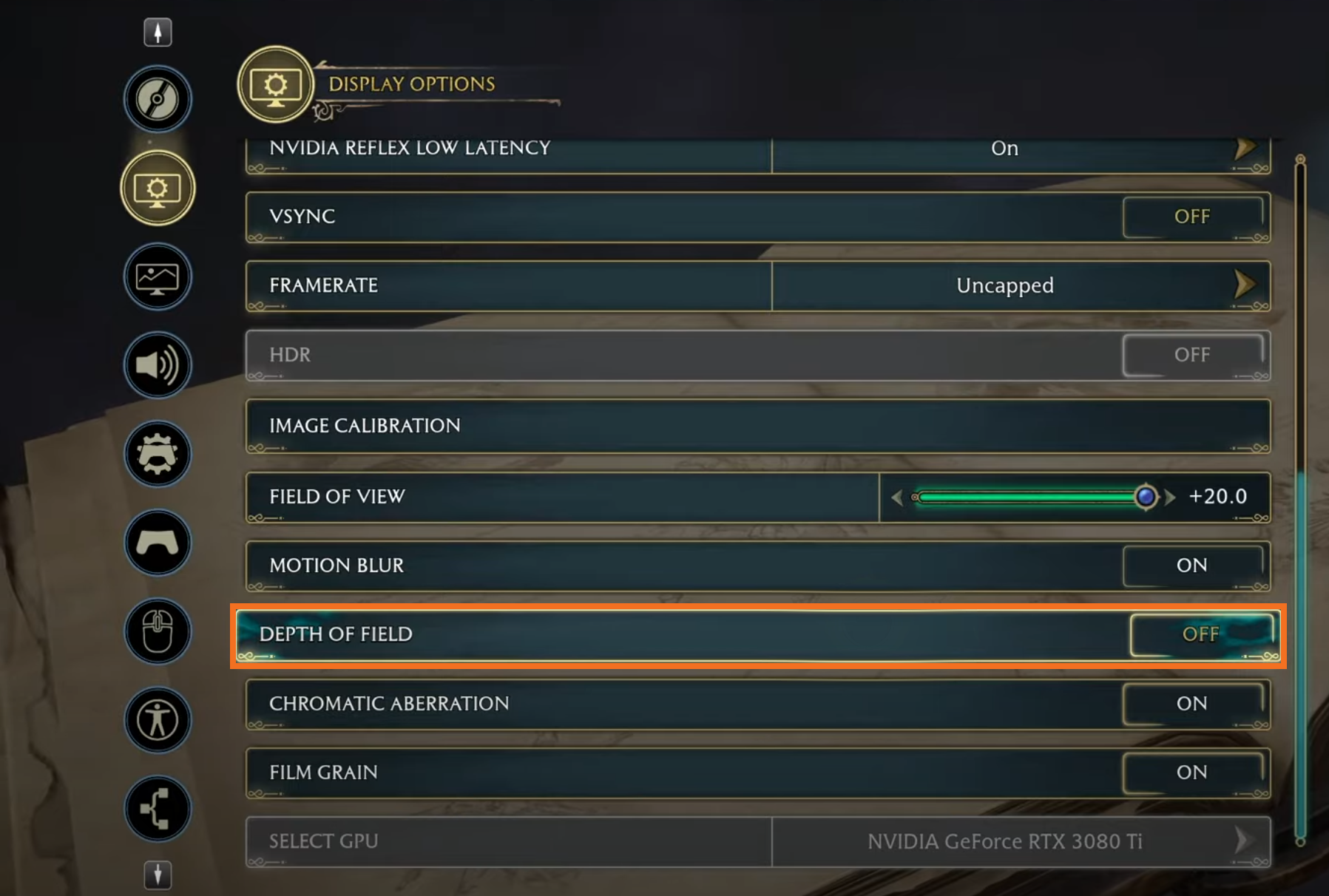 Next, disable Chromatic Aberration as well. This feature is useless in all games so you might as well get used to disabling it all the time.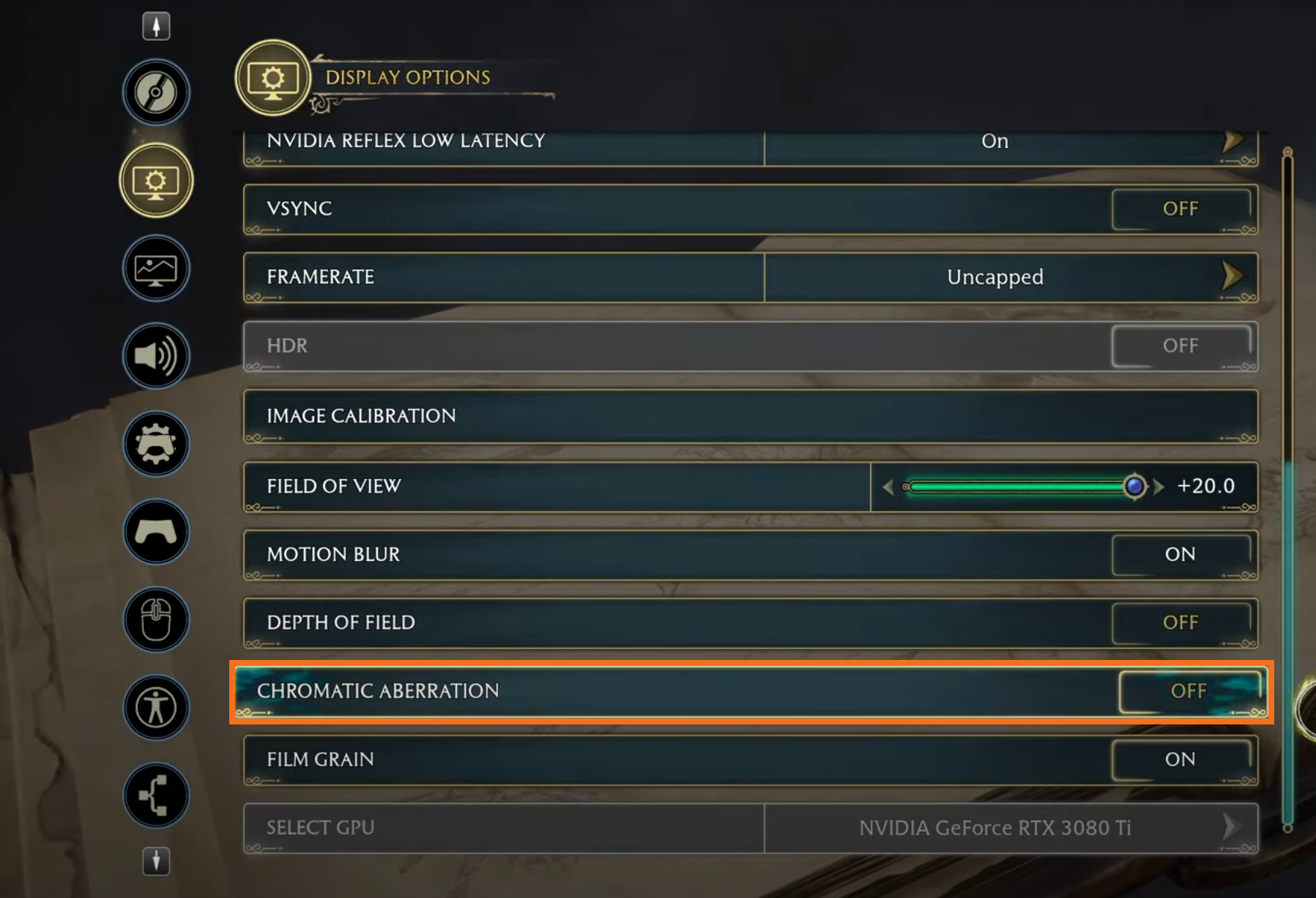 Changing those settings will fix a good portion of the in-game blur, however, there are a couple more things you need to check.
Double-check the Upscaller settings you are using in Hogwarts Legacy to fix everything looking blurry or soft.
The next thing you need to check if you find Hogwarts Legacy looks too blurry or soft are upscaling settings.
Again, open Settings and go to Display Options.
Here scroll down to Upscale Type and either Disable (best) or change the upscaler that you are using.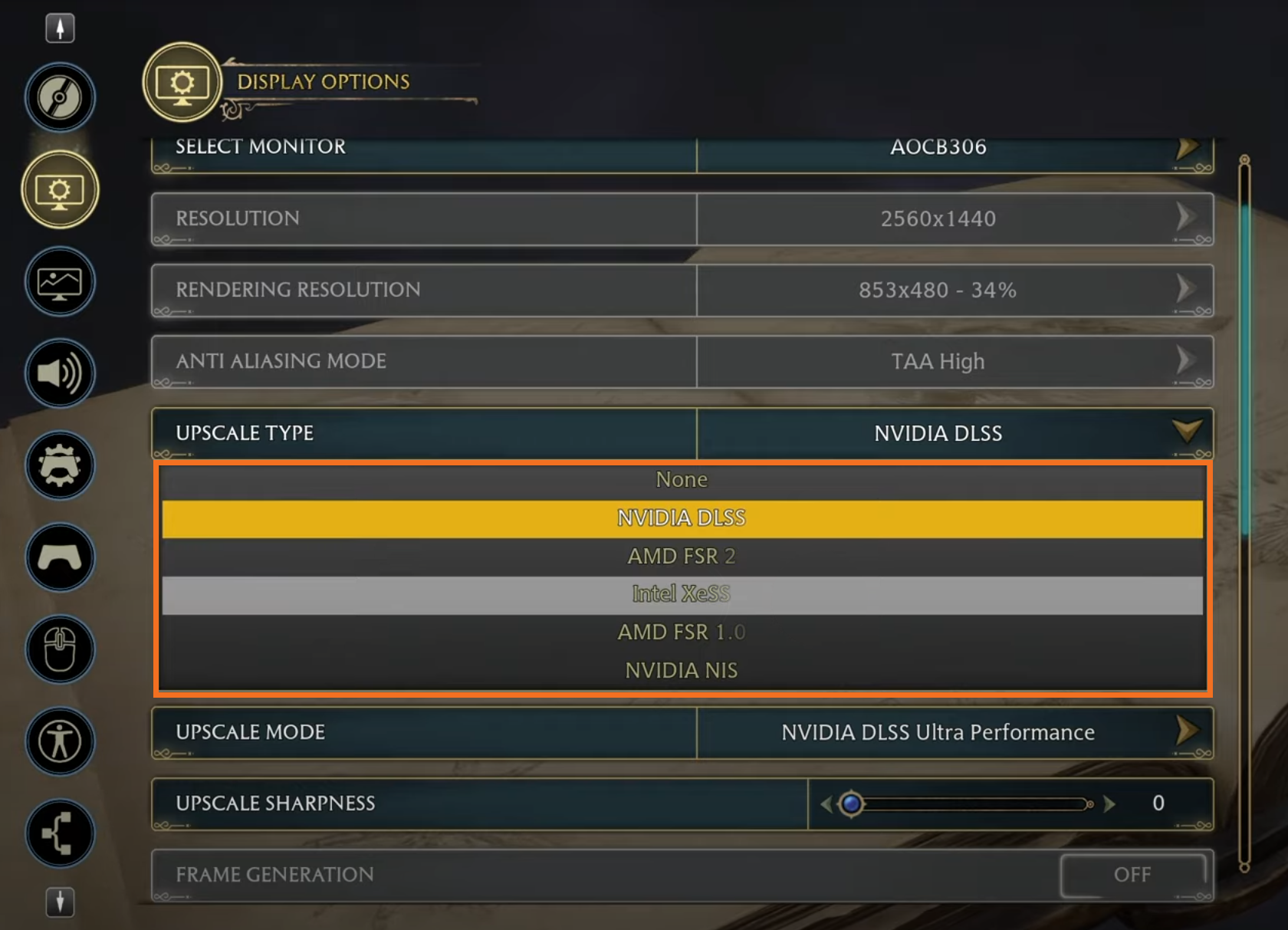 Some of these options might be greyed out for you (hardware limitations) however try using the ones you have available to see if they resolve some of the issues of blurry everything.
Now below this, experiment with the Upscale Mode. The upscaling mode makes quite a big difference to in-game performance and image blur/softness. Using the Quality setting is probably the best option. Favouring performance seems to add a lot of blur.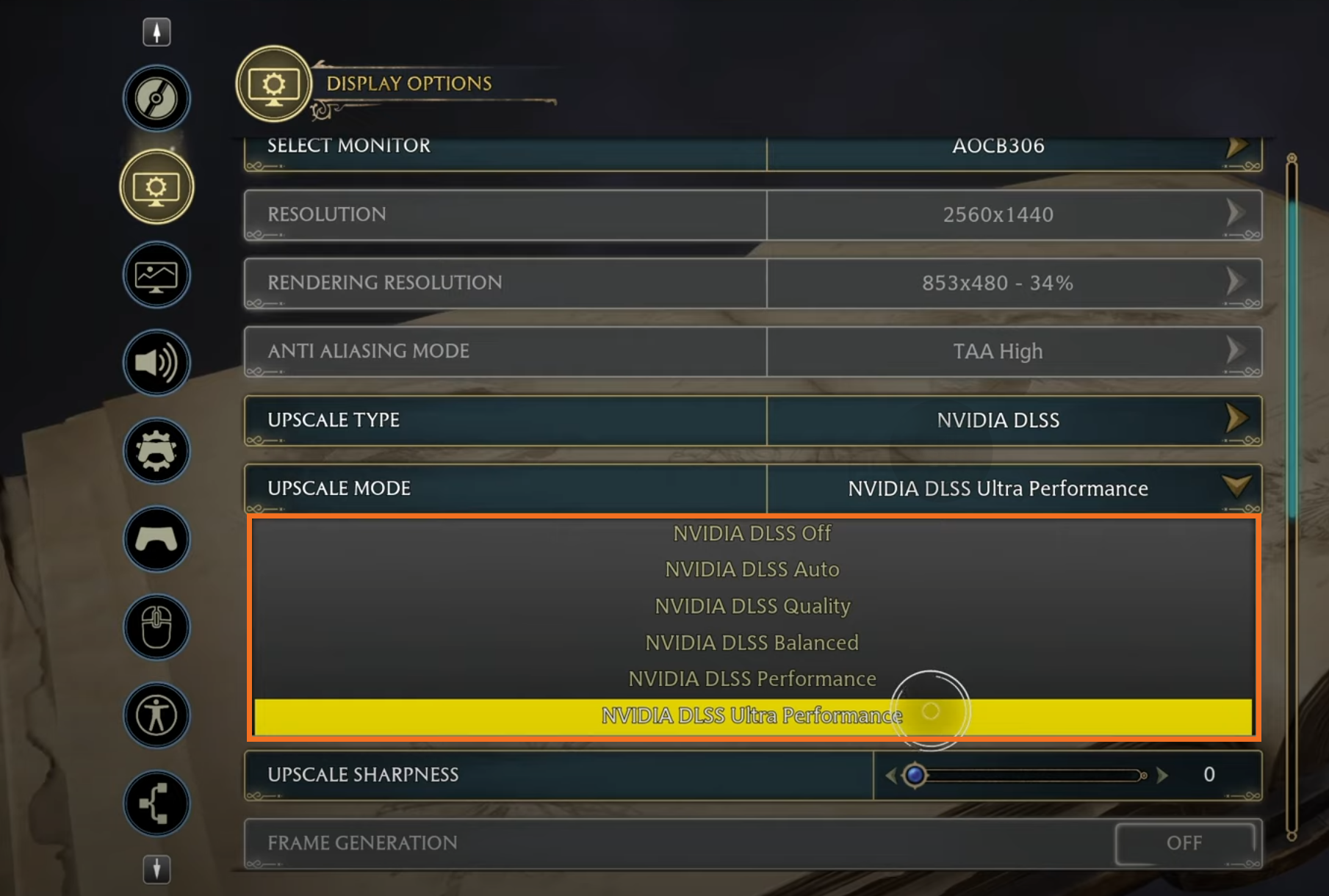 For the final option, you can use the Upscale Sharpness slider to increase the sharpness of the game manually. Just keep in mind that this should be used sparingly as it can make the game looks terrible if you crank it way too high.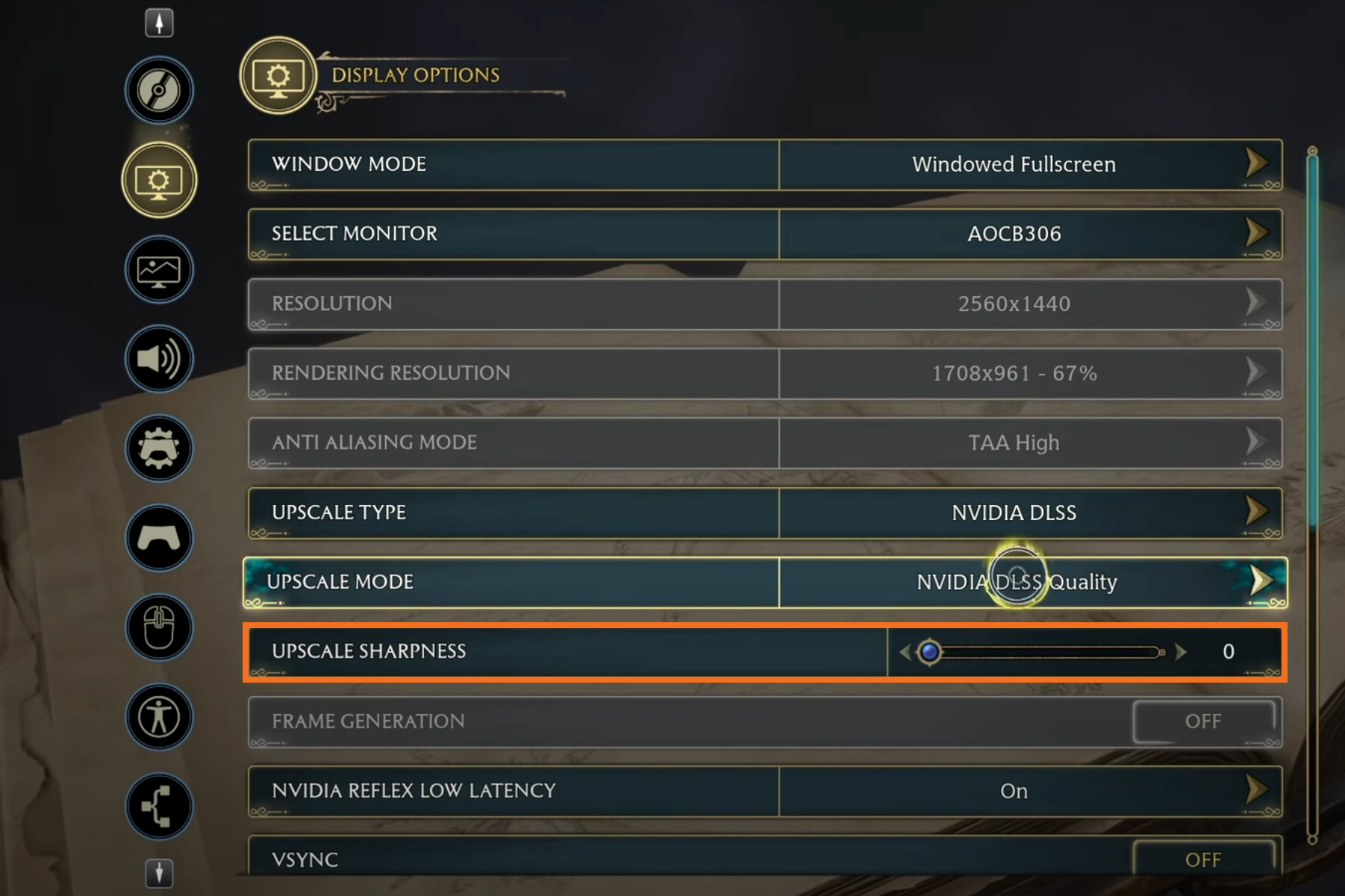 Well! That wraps up this guide! I hope you've found it useful! If you are having issues with Crashing in Hogwarts Legacy or need to fix stuttering and lag in game make sure you check out both of the guides below. Oh and while you are here, make sure you check out our YouTube Channel.
How to fix Hogwarts Legacy crashing, freezing, not launching.
How to fix Hogwarts Legacy Lag & Stutter Issues on PC.