How to Get Light Mode For Netflix. White Background for Netflix.
Author

Publication date

01.06.2020

Ilość komentarzy
If you are using Netflix but don't like having a black background for some reason. This article will show you how to replace the black background on Netflix with a standard white background. Although this isn't a default feature within Netflix, it is possible to swap black with white easily enough.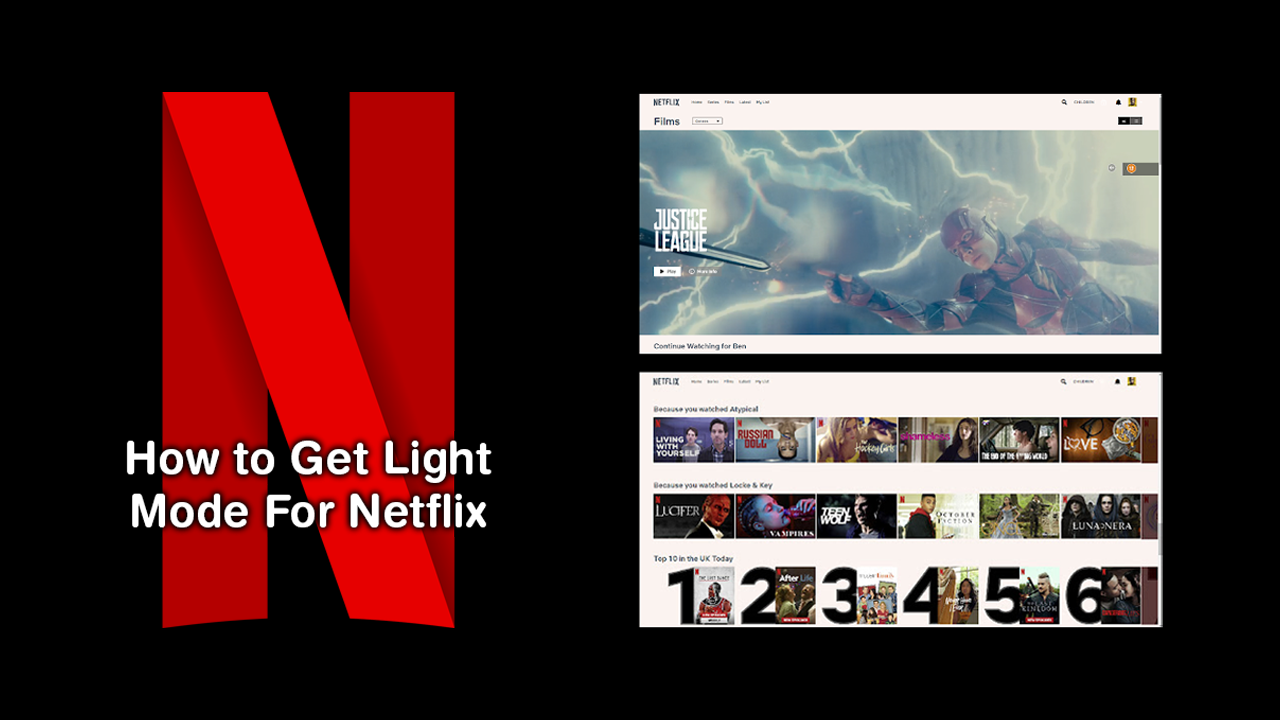 How to Remove Things From the Continue Watching List on Netflix? Clear the Netflix Continue Watching List.
Even with so many alternative streaming services on the market, Netflix is still powering forward, kicking goals and pumping out new and extremely popular content. Although COVID-19 has been responsible for Netflix's recent major surge in popularity, you can't deny it has always been exceptionally good value for money, with regular content updates, regardless of where you live in the world. 
With just about every company on the planet working to incorporate dark/night mode in their services, you'll find it interesting to know that Netflix was one of the first companies to embrace dark mode/night mode by default from the get-go. Unfortunately, for a small portion of users, dark mode doesn't always work in their intended environment/situation, which is why there is now a way to get a standard white background for Netflix. At least from the web version. Unfortunately, for now, there isn't an option for any of the apps or smart tv versions. 
Related: How to Add a PIN/Password to Your Netflix Profile.
Can You Get a White Background for Netflix? Does Netflix Have a White Background Option?
If you haven't already guessed, light mode is only available for users who browse and watch Netflix from the comfort of their computer, specifically a web browser. It's also confined to Chromium-based browsers as there isn't yet an extension available for Firefox. Which means you'll only be able to get a white background for Netflix for Google Chrome, Microsoft Edge, Opera, and a select few less popular Chromium alternatives. 
Since everyone should know how to use extensions I won't go into the details on how to install them. So simply head on over to the Chrome Web Store and grab the Netflix Light Mode extension. Once it has been added to your browser, it will automatically and instantly take effect. Although switching to light mode is entirely automatic it does have the option available to switch back to dark mode if you wish to quickly switch between them.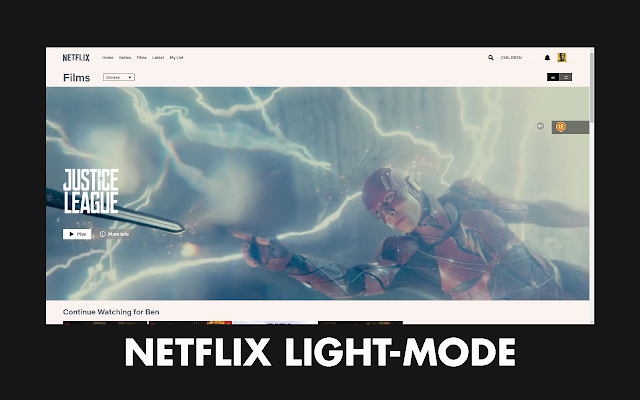 Note: If you are trying to install Extensions from the Chrome Web Store using the new version of Microsoft Edge, you can find our guide on the process here. Once you have made some adjustments, you can install any Chrome extensions on Edge easily. 
On a Side Note…
If you also use Facebook Messenger Rooms from time to time, you'll more than likely be looking for a way to blur backgrounds during video calls. Although Facebook Messenger Rooms isn't focused on a professional user base you never know when this feature may come in handy. This guide will also show you how to get custom backgrounds for Facebook Messenger Rooms.