If you have been playing PUBG MOBILE from your smartphone or tablet using third-party tools to get controller and keyboard support, you may want to switch over to the awesome, new, official PC Emulator for the game with full keyboard/mouse and controller support. This article has all the links you need to get the official PUBG Emulator plus a quick setup guide.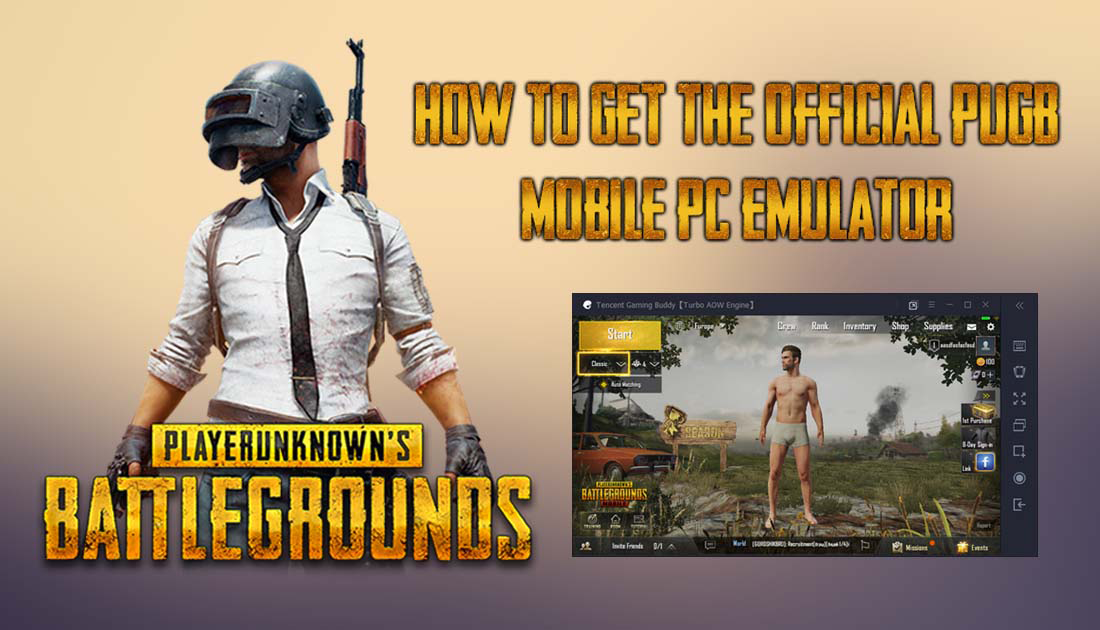 How to Mine For Video Games With Your GPU. 
PUBG Mobile is one of the best multiplayer games available on smartphones and tablets, it's super fun, competitive, easy to play, and easy to set up. The game has been out for about a month now and has already seen massive interest for controller/keyboard/mouse support with thousands of players using Bluestacks (an Android emulator for PC) to bypass the limitations of mobile devices.
There are also plenty of apps available on the Play Store that allow you to connect Xbox, PS4, and other controllers to play PUBG MOBILE with the advantage of a controller. If you're interested in trying it out, check out the guide below.
How to Play PUBG Mobile With an Xbox or PS4 Controller.
On the other hand, if you want to start playing PUBG Mobile on PC using the official Tencent emulator, continue with this article.
Using the Official Tencent PUBG Mobile Emulator For PC.
To begin, the first thing you need to do is download the official emulator from Tencent, which you can do using the link below.

Download PUBG Mobile PC Emulator.
Once you have the emulator file on your PC, install it as you would any other program. When the emulator is installed, it will then automatically download and install PUBG Mobile. At the time of writing, the download is quite slow so you may have to wait longer than usual. Once the download is complete, the first thing you will want to do is configure your graphics settings before starting the game. 
By default, the game will set everything to auto, which is good if you are using a low or mid-spec PC, however, if you are using a high-end desktop, you will want to change the settings to get the most out of the game. To do this click the Hamburger icon in the upper right-hand corner of the emulator window and select Settings. Next, change to the Engine tab and change the settings to best suit your system.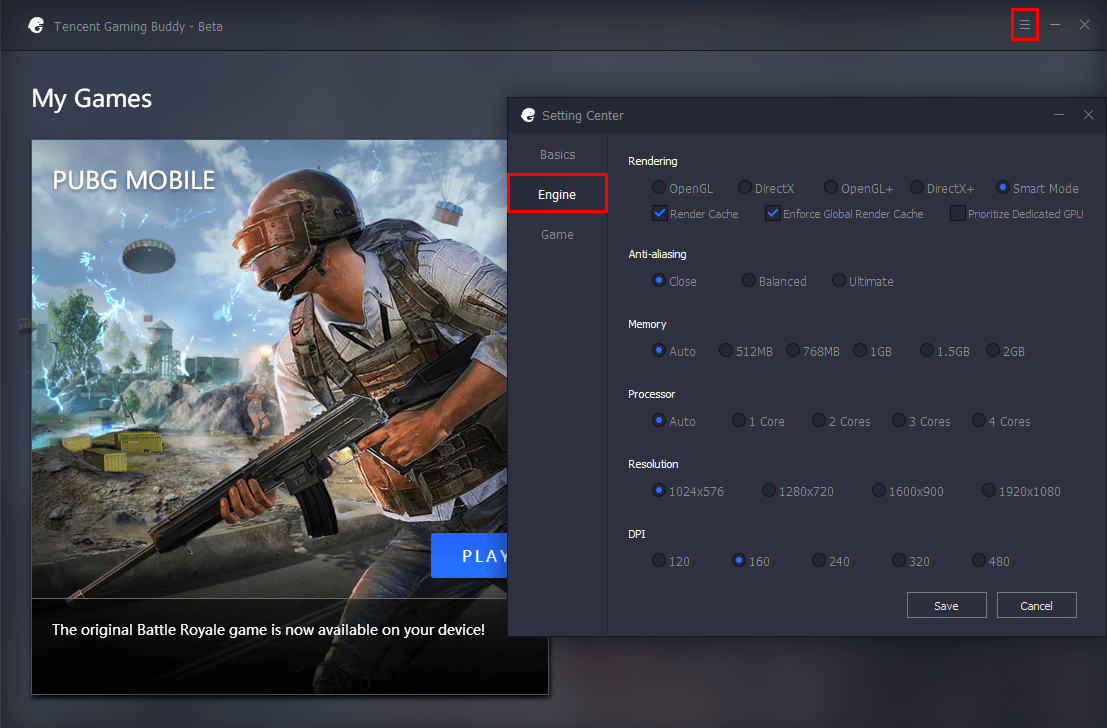 I recently installed the emulator on my gaming desktop which has a Ryzen 1700x CPU, 2x GTX 1070's, 16GB of ram, and an SSD and the game was still rather chunky to play at max settings. This hardware configuration generally runs most games at or above 60FPS without any issues, so being in beta the Tencent emulator still needs a fair bit of work before it runs smoothly.
Note: When playing with the official emulator you will be grouped with other players using an emulator, you won't be grouped with mobile touchscreen users. So expect a decent challenge when you play.

After you have configured your graphics settings the rest is pretty straightforward. If you are familiar with the mobile game, the rest of your configuration will be done in game. If you are using your Facebook linked account, your settings will automatically upload. Just be aware that they will be your touch settings, so you may have to make adjustments to your sensitivity etc. From here on out the rest up to you, if you have any interesting tips, tricks or advice for other users, we'd love to hear from your in the comments.
Note: As this emulator is still currently in beta it does have some issues launching from time to time, so if you do find yourself having trouble loading into the PUBG MOBILE, you can find the solution here.