If you have a WhatsApp chat backup saved to your Google Drive account, you're probably not aware that it isn't encrypted or protected by anything. As a result, anyone and everyone who comes across the data can access or copy it without even trying. Thankfully, WhatsApp have finally added password protection to WhatsApp chat backups, so follow along as we show you how to enable it.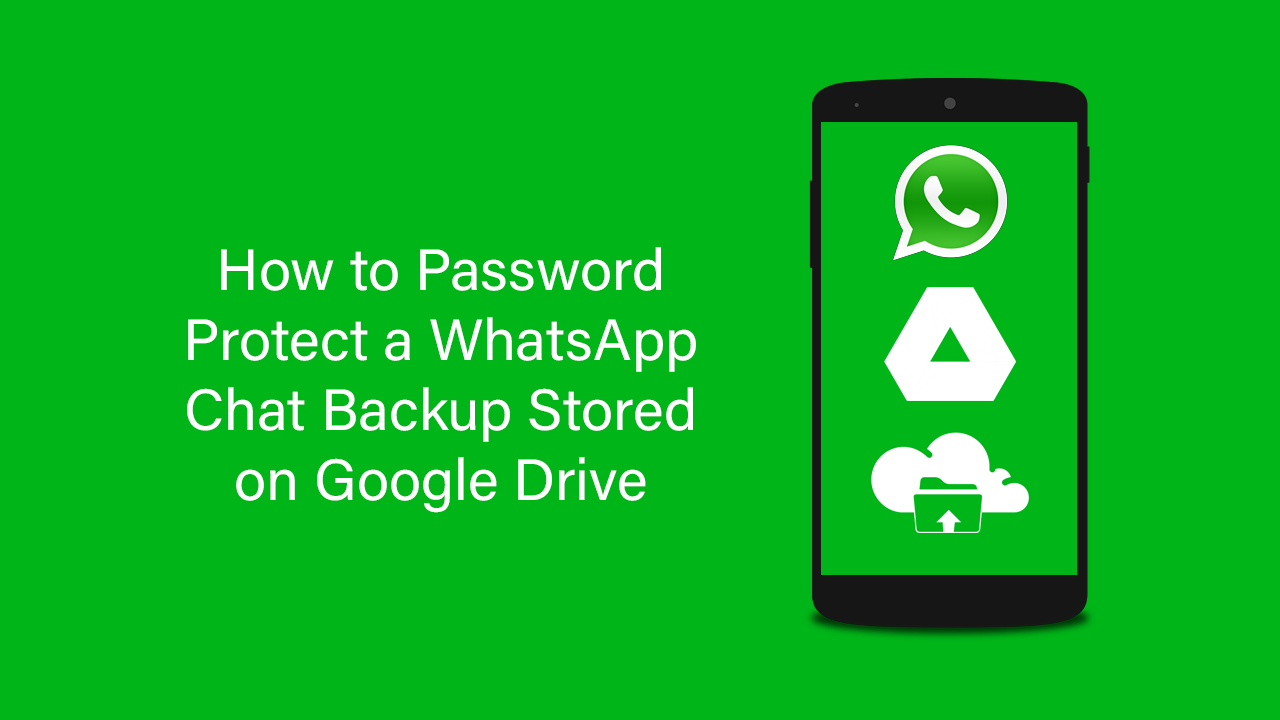 How to Get Dark Mode For WhatsApp on Windows 10. (WhatsApp Dark Mode Windows Client)
It's been quite a while since WhatsApp gained a new feature worth talking about, with innovation stagnation plaguing the service over the last six months or so. That said, for most people, this probably isn't a bad thing, as annoying, pointless additions have been kept far away from the client. 
In the next couple of weeks though (speculative) there's a brand new security/privacy feature set to be rolled out. The feature is currently in beta testing but finally gives WhatsApp users the ability to save chat backups to Google Drive with password protection. Previously this hasn't been possible, with all chat backups sitting on Google Drive without any protection. 
This added feature finally fills the security gap within the WhatsApp service as all messages sent over WhatsApp are encrypted end-to-end and are not stored permanently on any servers. So as soon as a message is delivered, it vanishes from the server and only remains locally on a device. Which means that you have to look after your own backyard entirely. 
Related: How to Use More Than One WhatsApp Account At the Same Time on Windows 10, MacOS, and Linux.
How Do You Add Password Protection to WhatsApp Chat Backups Store on Google Drive?
As this feature isn't currently available for everyone via the standard methods (Google Play & App Store) you'll need to grab the APK file here. If you haven't used an APK file before check out our guide here. Once you have successfully installed the latest beta of WhatsApp you can password protect your chat backup by doing the following. 
First, go to Settings, then Chats > Chat Backup.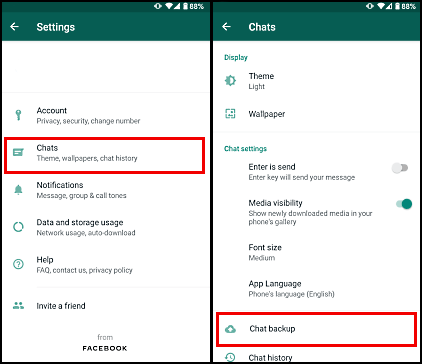 Here you'll see a list of options below Google Drive Settings. Next, make sure you are signed in to your Google Account, then tap Password Protect Backups. This option is disabled by default so you'll need to make sure you manually check this from time to time. Especially if you switch devices and/or accounts from time to time. Next time you restore your backup from Google Drive you will be required to enter your password before it will load/save to your device. Most importantly make sure you use a decent password to protect your data.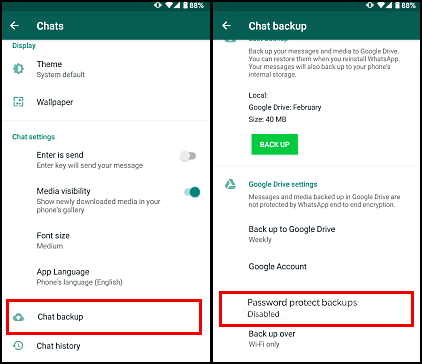 On a Side Note…
If you're also a big Windows 10 user, make sure you take the time to check out the newly designed File Explorer. More than likely it's going to take a fair bit of getting used to, but it does fit with the current material design of Windows 10 very well. It's also a work in progress, so it's best to take it with a grain of salt as it still has a lot of work to go.