If you are a Mozilla Firefox user, you'll be happy to know that you can now select multiple tabs and take specific actions in bulk. For example, you can select several tabs at a time, then mute, move or close them all at once, without having to do the same action for each tab.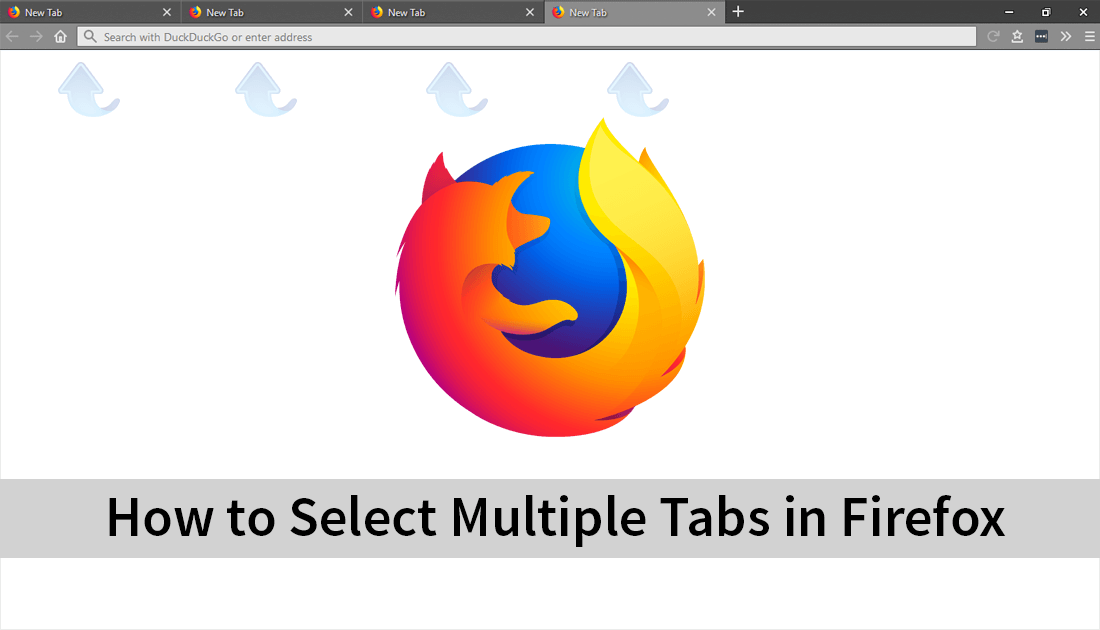 How to Disable Microsoft Account Sync For Metered Connections.
Even though Mozilla Firefox isn't the most popular Internet browser on the market, it is certainly one of the best browsers available. Especially if you have privacy in mind. Apart from being a privacy-focused browser, it's also faster than Chrome in a lot of areas and far less resource hungry. Speed wise Firefox and Chrome are neck and neck for most website loading times, apart from YouTube, but that's an entirely different story.
Although it has taken longer than it should have, Firefox now has the ability to select multiple tabs at the same time, allowing you to quickly and easily select and close, mute or move tabs. Sadly the feature isn't enabled by default just yet, so you'll need to use Firefoxes flags menu to enable the option. So follow along as this article shows you how to do so. Just make sure you have Firefox version 63 before continuing.  
Related: How to Change the Colour of the Selection Tool on Windows 10. 
How Do You Select Multiple Tabs in Firefox? (Enable Multiple Tab Selection in Firefox)
To begin, open Firefox into the main Window then type about:config into the address bar and press Enter. This will take you to Firefoxes advanced settings/configuration page, where you can adjust tons of different settings and behavioural features. Before you get to the main page, however, you will need to accept the warranty warning.
Once you are on the main about:config page, type browser.tabs.multiselect into the search box at the top of the screen, then press Enter. This will bring the option you need to change to the top of the list, which will have its value set to False (off).

To enable multiple tab selection, you will need to double-click this entry to change its value from False (off) to True (on). After making the change, you will need to Restart Firefox for the change to take effect.

After a restart, you can start selecting multiple tabs by holding the Ctrl key down on your keyboard while left-clicking the tabs you wish to select. When you have some tabs selected, you can right-click one of the tabs to view a list of options that will affect all selected tabs. If you simply wish to close the tabs, just click the X in one of the selected tabs corners and they will all close following a confirmation prompt.

While you have Firefox about:flags open, make sure you check out some of our other Firefox guides, that will help you do the following.
How to Add Firefox Support to the Windows 10 Timeline. 
How to Get YouTube to Load Faster on Firefox.
How to Enable or Disable Firefox's Auto Re-Open Feature.
.
.