If you are using Tinder from your mobile device but would love to also access it from the Internet browser on your computer. Follow along as this article shows you exactly how to do so. Microsft Edge Chromium being the latest browser to get unofficial support for Tinder. Chat Swipe and browse potential Tinder matches from Microsoft Edge Chromium.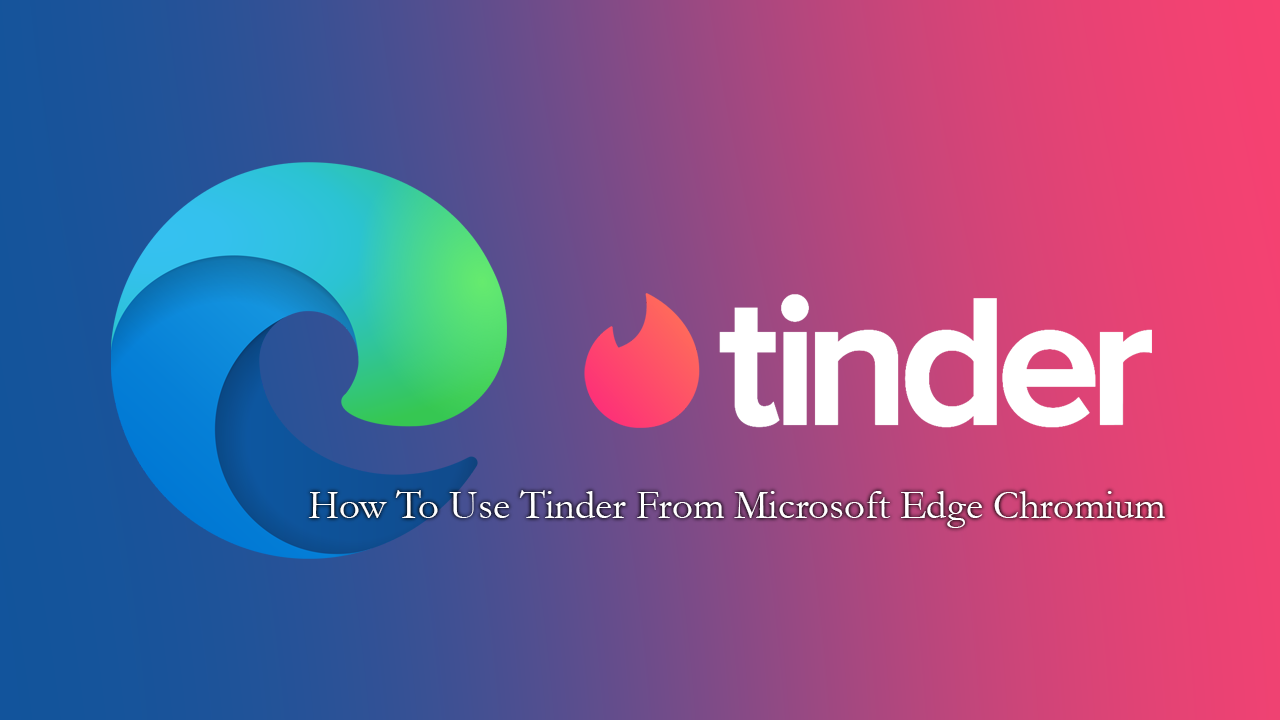 How to Stop Your Windows 10 Computer Shutting Down When Gaming or Watching Videos.
As far as dating apps go, Tinder is still by far the most popular app on the market, with millions of users swiping left and right for love on a daily basis. Even in times of social isolation, Tinder is proving to be quite a popular service, though things are a little more restrictive when the time finally comes to meet in person.

What a lot of people don't know about Tinder however, is that it's also available to use straight from your computer, via Microsoft Edge Chromium, Microsoft's brand new Internet browser. That said, it should be noted that this isn't an official Tinder release and simply an extension that grants access to Tinder and in turn your profile from Edge Chromium. None the less the extension and concept is super handy especially if you don't currently have access to your mobile device.
Related: How to Track Coronavirus (COVID-19) Using Trading View. Confirmed Cases, Recovered, Deaths.
How Do You Use Tinder From Your Computer and Internet Browser?
To begin, you'll need to head on over to the Microsoft Edge Add-ons (extension page) and download/install the extension, which you can do here. Once you have added Link for Tinder to Edge Chromium, using it is relatively easy, as it can be accessed by clicking the new Tinder icon shown in the browser extension icon area. After a few short moments, the Tinder app will launch and require you to sign in, using either your mobile number or your Facebook account.  
Now that you have signed in, you can start using Tinder from Edge Chromium in almost the exact same way you can from a mobile device, replacing swipes with mouse and keyboard inputs. Swipe left or right using your mouse, view profiles, and converse. Unlike a lot of other extensions that are available for both Chrome and Edge, this extension is an exclusive Edge Chromium Add-on and can't be used with Google Chrome. In saying that there are bound to be other alternatives on offer for Good Chrome. Anyway, that wraps up another guide, we hope it proves itself useful in the future. If you have anyway questions feel free to ask us in the comments or get in touch via Facebook, YouTube, Minds, or Gmail.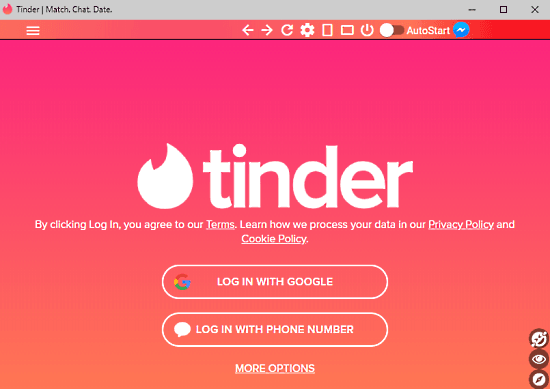 On a Side Note…
If you're also a big Windows 10 user, make sure you take the time to check out the newly designed File Explorer. More than likely it's going to take a fair bit of getting used to, but it does fit with the current material design of Windows 10 very well. It's also a work in progress, so it's best to take it with a grain of salt as it still has a lot of work to go.