If you have just started playing AOE II Definitive or are a long time player. This article will show you how to quickly and easily fix the annoyingly slow and sluggish scroll speed movement animation that makes the game so much less enjoyable.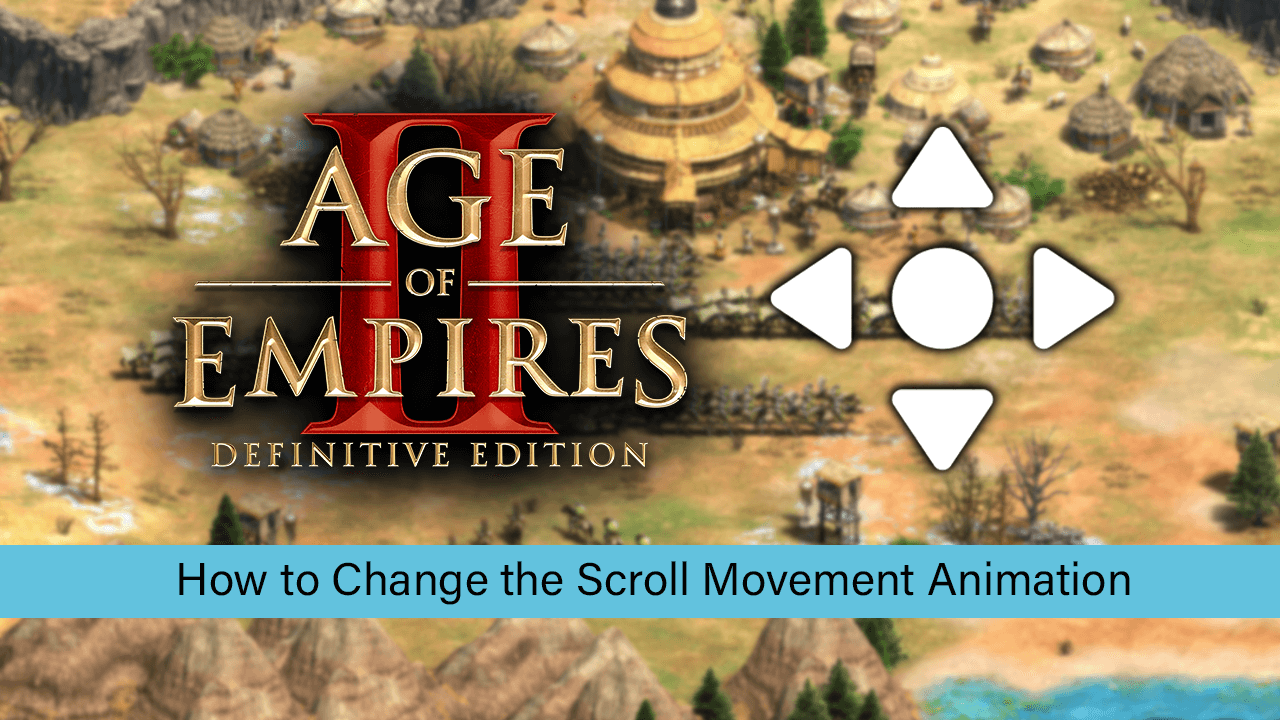 How to Get GTA V For Free on PC. (Epic Games Free Game)
Age of Empires is one of the most iconic real-time strategy (RTS) games on the planet and has seen three different and highly successful cores games released over more than twenty years. Fast forward to the last few years and Age of Empires is still going strong with AOE 4 in the works and AOE I and AOE II both having re-releases built from the ground up.

After spending a considerable amount of time playing the Betas for both games and purchasing them after release. I can say both remakes have been well worth the wait and the price, with major graphics improvements and a tonne of quality of life features making both games so much more enjoyable than all the previous versions. Which is something a lot of people weren't expecting.

Although there is very little to complain about in Age of Empires II Definitive Edition, there is one thing most users find difficult to get used to. The games attempt to redesign the scroll speed movement, which has a very sluggish, slow and somewhat clunky feel about it. Thankfully this movement style can be adjusted or disabled completely, so follow along as we show you how to make the change. 
Related: How to Fix Disney+ Error Codes 43, 73, & 83. Disney+ Cannot Play You the Requested Video Fix.
Can You Change the Scroll Animation in Age of Empires II Definitive Edition? How Do You Change the AOE II Definitive Scrolling Motion?
To change the AOE II Definitive scroll speed movement style, back to a smooth and traditional feeling way, you'll need to make a change within the games settings menu. To begin, open Age of Empires II Definitive, then go to Settings > Game and find the Scroll Inertia option. This slider allows you to adjust the movement style in gradual steps, however setting it to 0% will completely disable it, restoring the traditional AOE II and AOE II HD scroll movement style. Before you exit the screen make sure you confirm the change otherwise you'll have to repeat the process.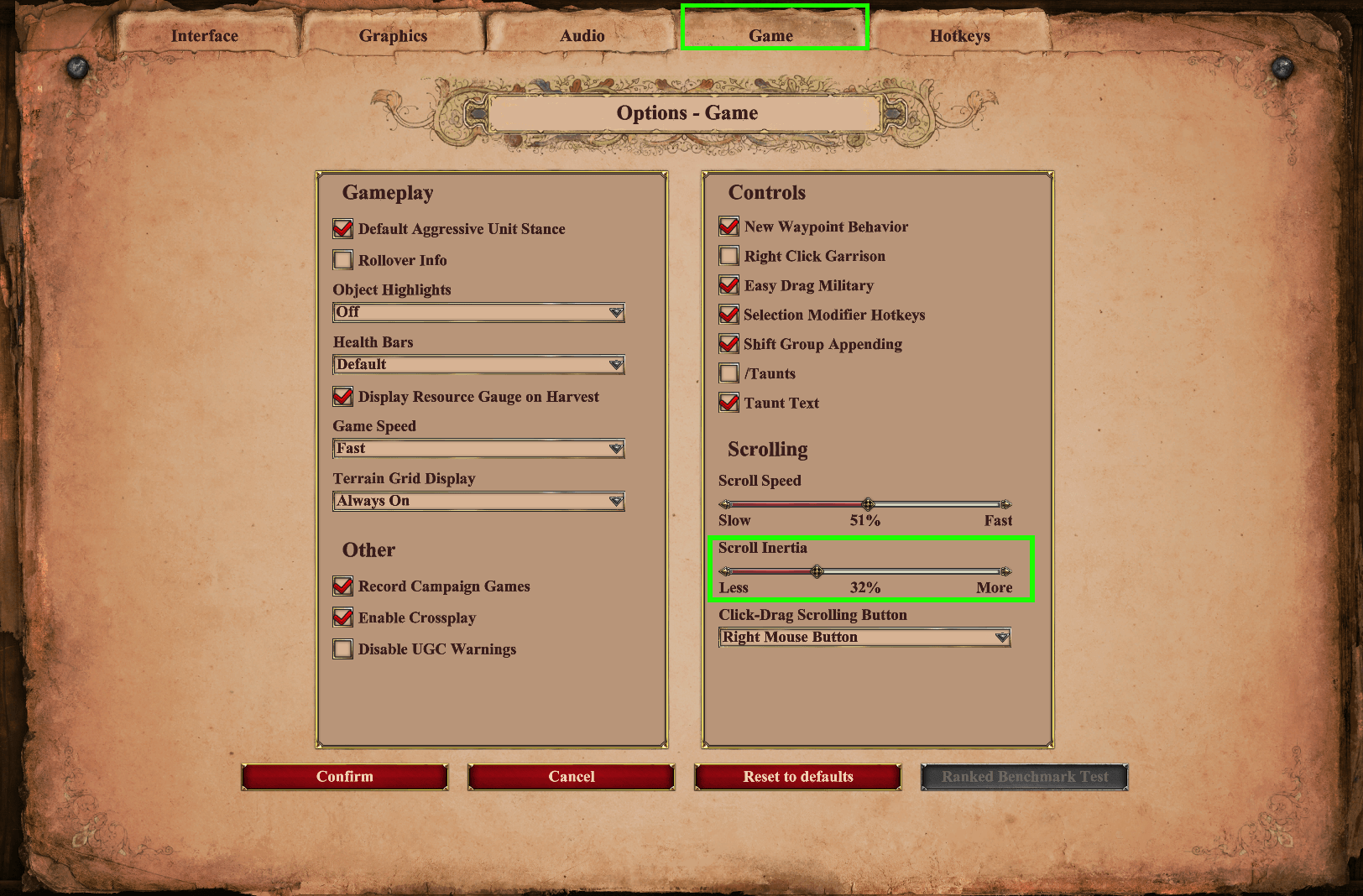 How to Enable the UHD Graphics Pack For Age of Empires II Definitive Edition.
If you have also downloaded the AOE II DE UHD graphics pack but can't seem to enable it, you'll first need to turn it on in Steam. To do this open Steam, then go to Library, right-click on AOE II DE and select Properties. Next change to the DLC tab and make sure the Enhanced Graphics Pack checkbox is ticked. Once that is done you'll be able to enable the checkbox within the games Graphics Settings. Although this pack adds a little more resource usage, it's well worth the installation. 
On a Side Note…
If you're also a big Windows 10 user, make sure you take the time to check out the newly designed File Explorer. More than likely it's going to take a fair bit of getting used to, but it does fit with the current material design of Windows 10 very well. It's also a work in progress, so it's best to take it with a grain of salt as it still has a lot of work to go.