If you have heard that Google has added Snake to the Google Maps app for April Fools but can't seem to find it. This article will show you how to quickly and easily get into a game of Google Maps Snake on your Android or iOS device.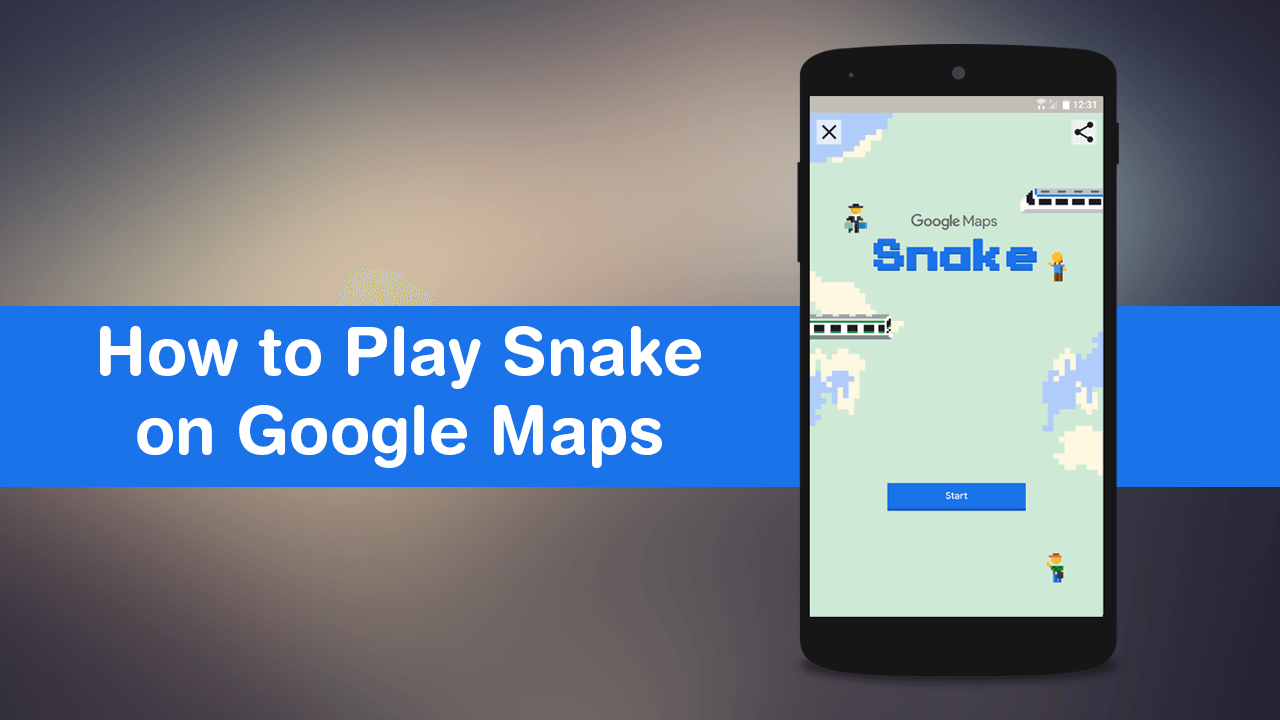 How to Remove 'search323892.xyz' Malware From Google Chrome.
Google has quite a long history of adding random games and Easter eggs to their platforms during events such as April fools day and more trivially Google Chrome browser crashes. One of the most popular games being the classic T-Rex browser game that appears whenever Chrome loses Internet connectivity or suffers another minor error. If you're a big fan of the T-Rex Chrome browser game and would like to play it at any time check out our guide here.
As well as the T-Rex game for Chrome Google has now released a new Snake game for Google Maps which is available for a limited time between the 1st - 7th of April. Snake is available on both Android and iOS and has seven different destinations you can play: Cairo, São Paulo, London, Sydney, San Francisco, Tokyo, or the entire world.
Unlike the original version of Snake however, the Google version puts you in control of a train or bus and challenges you with picking up up passengers. The more passengers you pick up, the longer your bus or train will become. Until you eventually crash into yourself or the game's boundaries. Collecting famous landmarks that appear in certain locations will earn you bonus points, so keep an eye out for Big Ben, the Great Sphinx of Giza, and the Eiffel Tower among an assortment of others.
Related: How to Delete Your Telegram Messages and Conversations From Someone Else's Telegram Account.
Where is Google Maps Snake? (Can't Find Snake on Google Maps)
To start playing the Google Maps Snake game, all you have to do is open Google Maps on your Android or iOS device tap the Hamburger icon, then tap Play Snake in the left-hand pane. Once you tap the option you'll be taken to the Snake game. (You may get a no Internet connection error. If you see this tap retry and the game will start)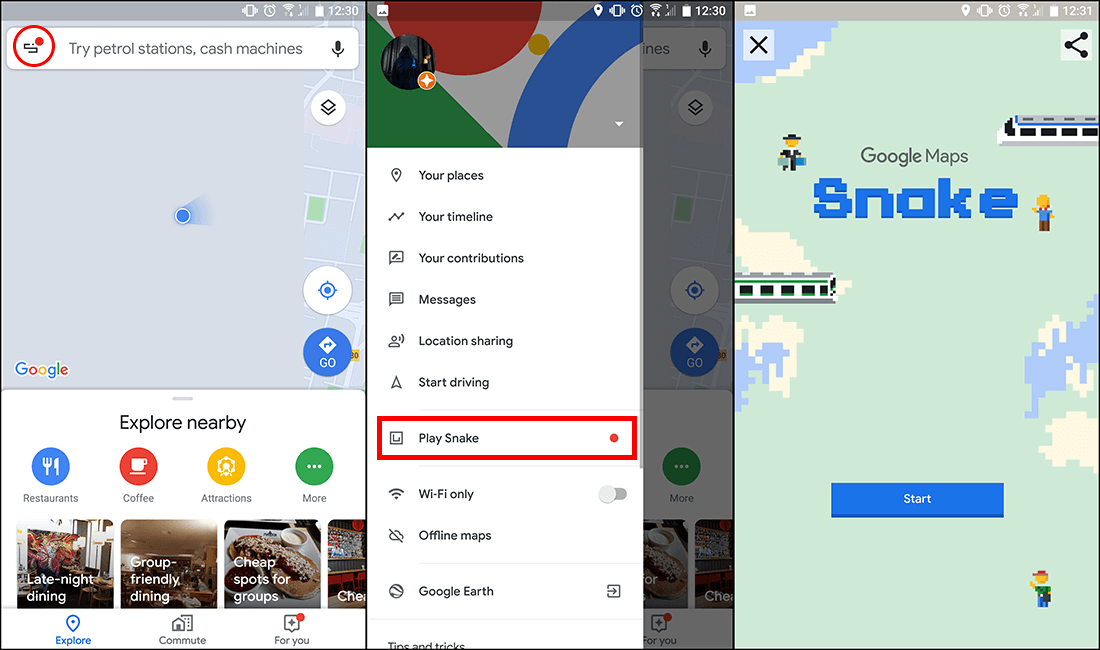 If you don't want to or can't access Google Maps from an Android or iOS device, you can also access Google Maps Snake from the web here: https://snake.googlemaps.com/. If you are playing Snake from the web you'll have the added benefit of being able to use your keyboard to control the game. If you are playing from a mobile device, you'll be required to swipe in the direction you wish to change too.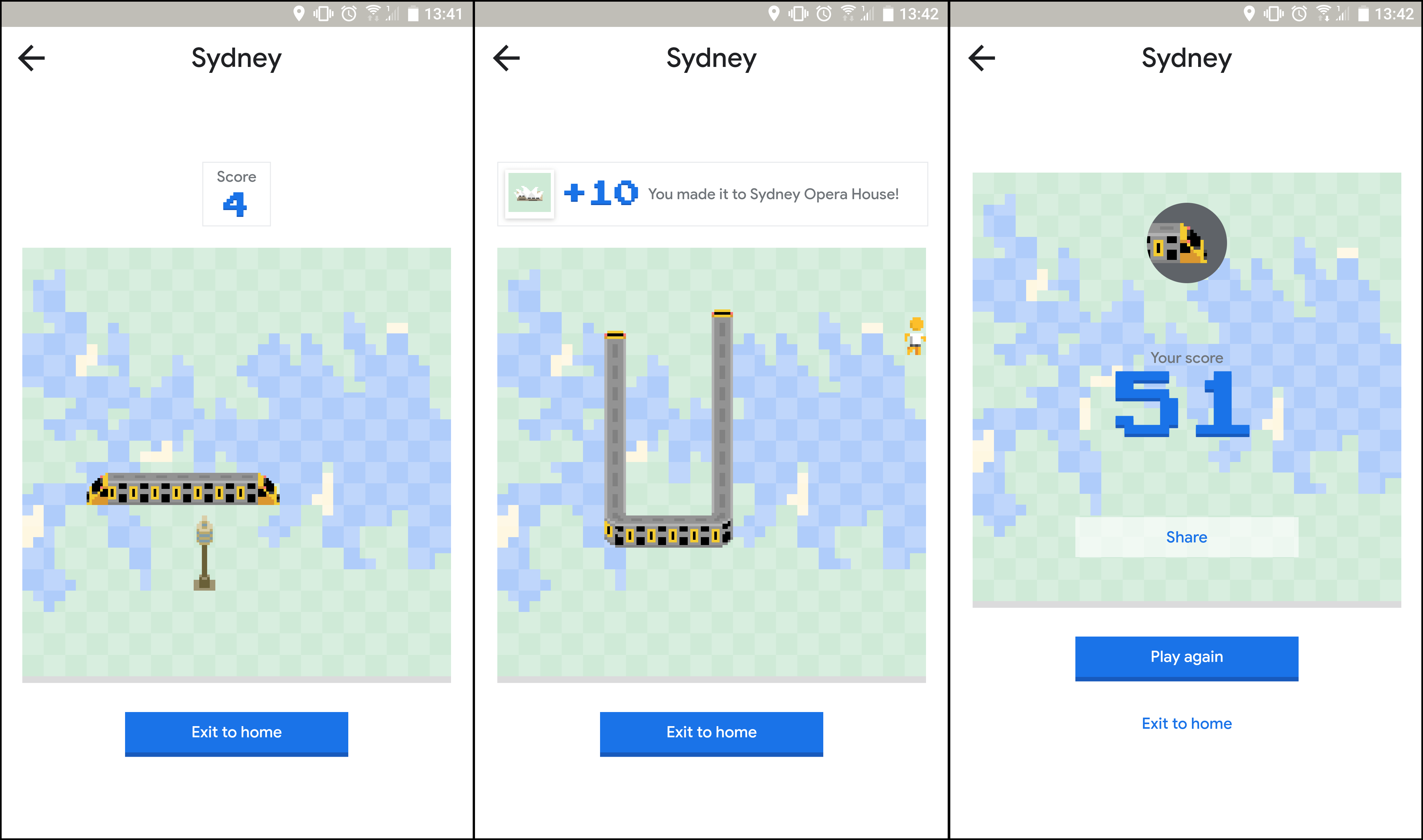 Although it may seem pretty easy to play, it's quite difficult to rack up a score past 90 as each and every move needs to be planned in order to miss your elongated train or bus. Unlike Google's 2016 April Fools joke which left Gmail users quite upset, Google Maps Snake is a bit of harmless fun that anyone can enjoy without the risk of accidentally getting in trouble with their boss or a client.  
One a Side Note…
If you are a Google Chrome user, make sure you check out the following article which will show you how to add Group Policy support for Google Chrome to Windows 10. A great way to get more custom options for controlling Chrome on your Windows 10 PC. How to Add Group Policy Support For Google Chrome to Windows 10.