If you are using Windows 11 and have noticed that windows and title bars now have accent colours. This article will show you how to remove accent colours from title bars and Windows. Alternatively, this will show you how to change the accent colours for title bars and windows, however, this aspect is a little restricted for the time being./strong>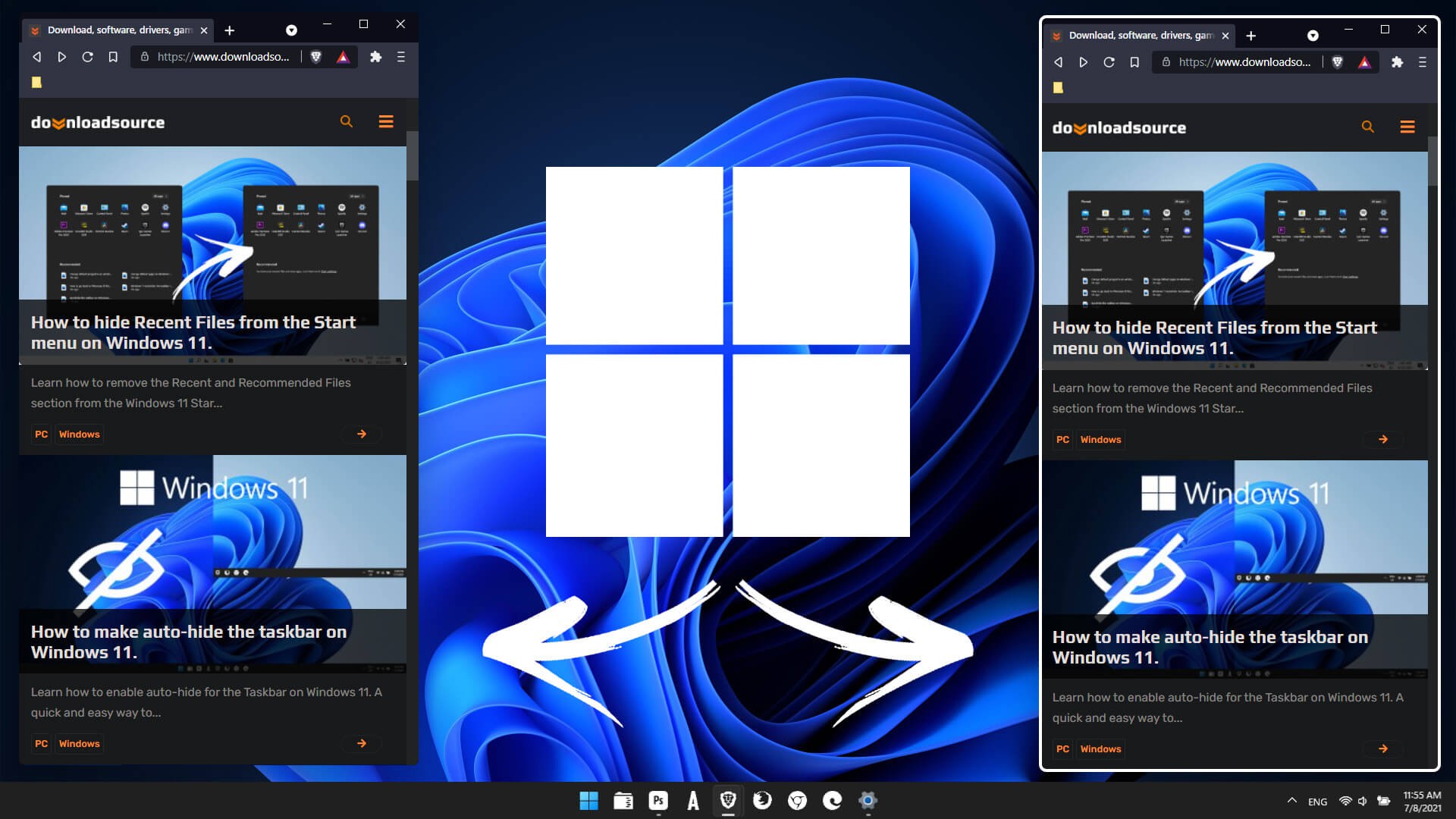 Related: How to hide Recent Files from the Start menu on Windows 11.
Customisation options on Windows 11 remain quite similar to the ones found on Windows 10, however, there have been some interesting and somewhat strange changes. Some of which you will find great, while others will disappoint or even annoy you. Windows 11's new ultra-clean minimalistic user interface (UI) looks fantastic but there are a few areas where they have overdone the minimalism.
The two main areas for this are the Start menu which looks great but is a little too stagnant and currently very limited with customisation options. The second place is the Windows 11 Taskbar which looks similar to the old one but lacks most of the customisation options including sizing changes. The current list of Small, Medium, and Large, sizes are awkwardly sized making things look a little out of place. Check out our guide on changing Taskbar sizes here.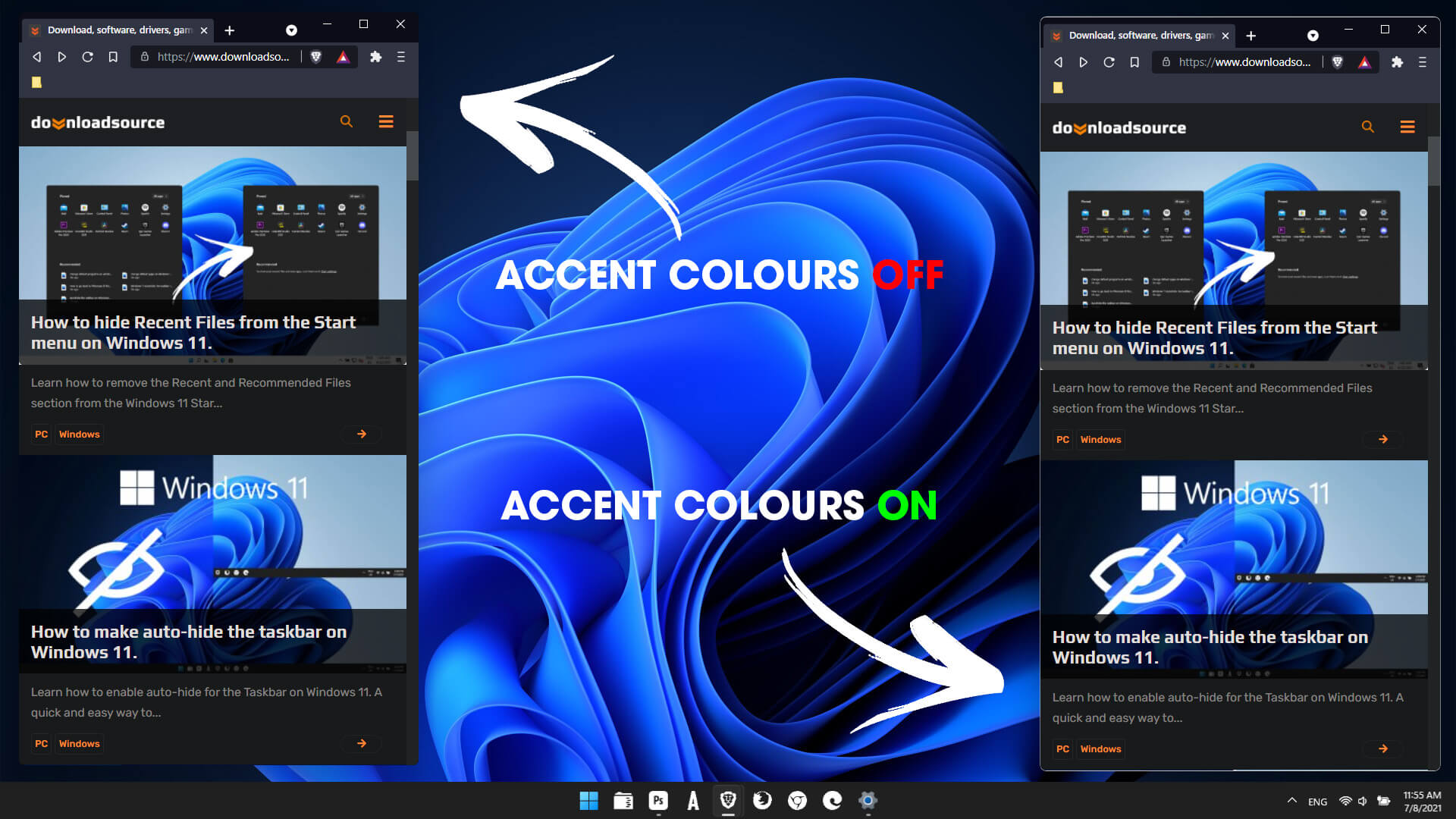 How do you remove accent colour from windows and title bars on Windows 11? Weird colouring around open programs on Windows 11 fix.
To disable the coloured accent colours around windows and on title bars on WIndows 11, you'll need to make the following change. Sadly there isn't a way to separate the two. If I had it my way I would keep the border colours and remove the title bars only.
First, open Settings on Windows 11. You can use the Windows Key + I shortcut for quick access.
Next, change to the Personalisation tab in the left-hand pane, then click Colours in the central pane.
This will take you to the Windows 11 colouring options area where you will need to scroll down and disable the toggle next to Show accent colour on title bars and windows borders.
Alternatively, you can change your Windows accent colour to something that works better as an accent colour. I'm currently using a light grey colour with the Windows 11 dark theme and it works quite well.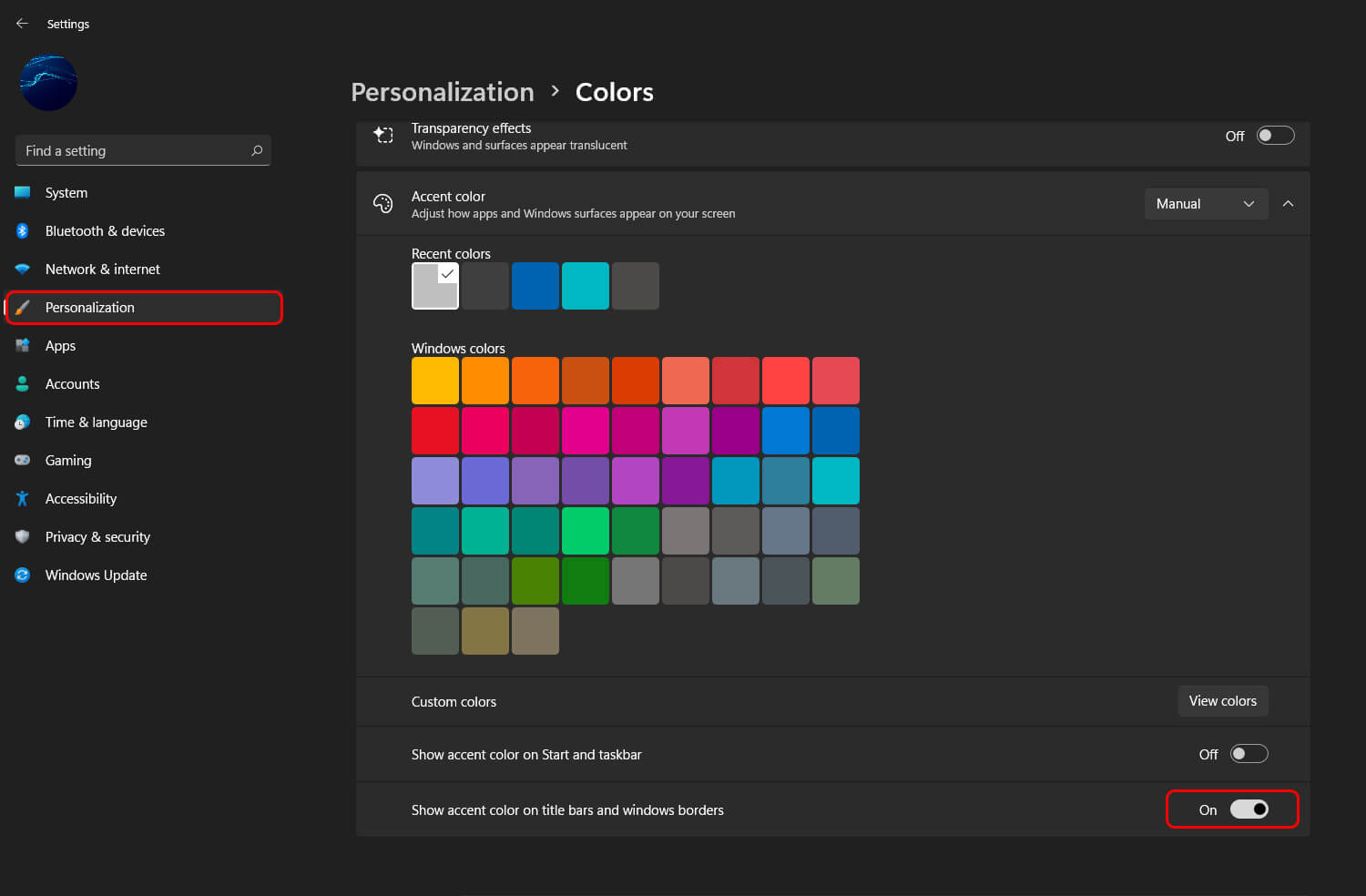 If at any stage you wish to re-enable accent colours for windows and title bars on Windows 11 you can simply return to this location and flip the toggle back on. Hopefully, in future builds of Windows 11, they separate windows borders and title bars Putting two totally random areas together is untasteful in my opinion. While you are here, make sure you check out some of our other Windows 11 customisation guides.
How to make auto-hide the taskbar on Windows 11.
How to set default apps & programs on Windows 11.
How to personalise Windows 11 without activating it.
How to get the old Start menu back on Windows 11.
How to set a different wallpaper for each desktop on Windows 11.
How to get the old context menu back in File Explorer on Windows 11.
How to hide Recent Files from the Start menu on Windows 11.