If you are looking for a quick and easy way to add ChatGPT integration to your Android device's keyboard. This article will show you how to quickly and easily get Bing Chat (basically ChatGPT) on your phone keyboard using Microsoft's Switftkey keyboard app.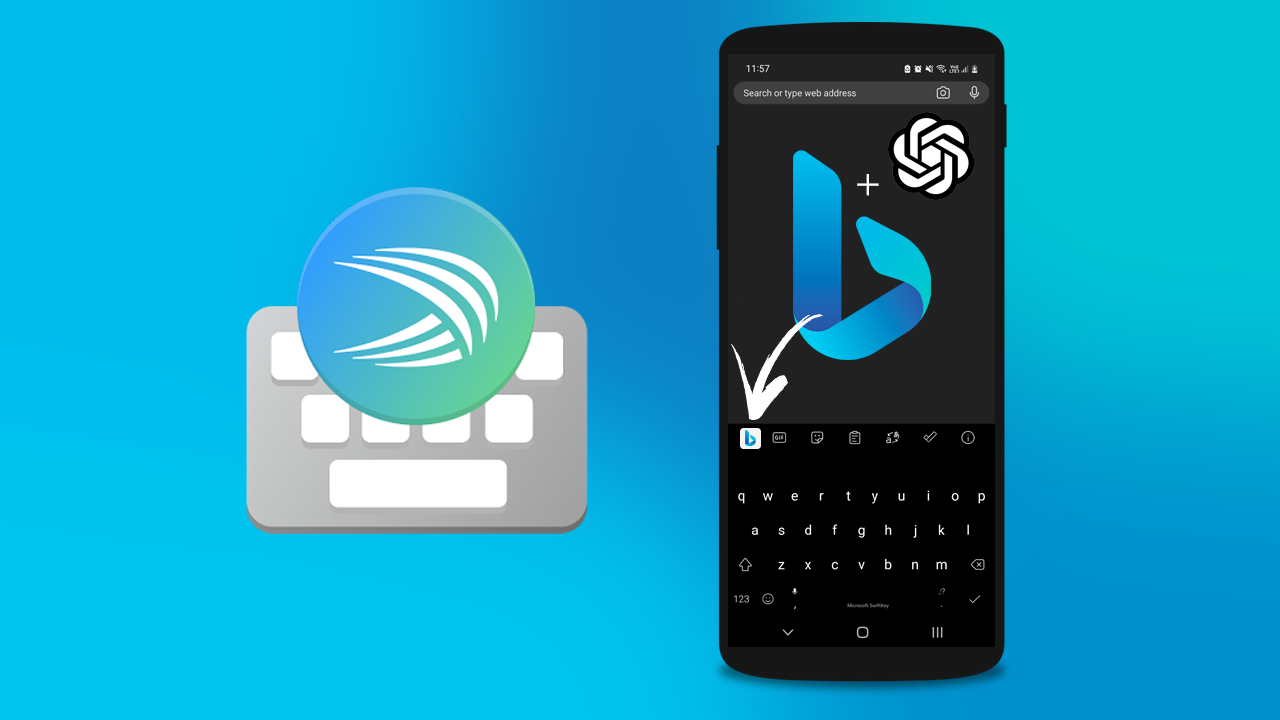 Related: The Best Settings to Use for SCRCPY | Optimal SCRCPY Quality settings.
Generative Ai chat tools like ChatGPT are getting more and more popular by the day and are being incorporated into just about everything… Microsoft is currently leading the charge with Generative Ai systems incorporating ChatGPT from OpenAi into nearly every product they currently have under their belt. Bing, Edge, Office, Swiftkey, Teams, etc. They are going all in on it.
While Generative Ai will be a disruptive advancement in technology and is already causing waves, there's no escaping it, it's here to stay and only going to get more capable. This brings us to today's topic, Microsoft SwiftKey getting Bing Chat. Allowing users to access the chatbot without leaving their current app. This integration will prove to be very popular, especially for people currently using ChatGPT and Swiftkey. However, it may also persuade people over to Switfkey if they aren't already using it.
So how do you enable ChatGPT (Bing Chat) in Microsoft SwiftKey?
To enable Bing Chat (ChatGPT) in SwiftKey you need to make sure you have the latest version of SwiftKey installed on your Android device.
Then, open the SwiftKey app and navigate to the Settings menu. Tap on "Search" and turn on the Bing Search option. Once you've done that, you'll see the Bing icon on your SwiftKey keyboard.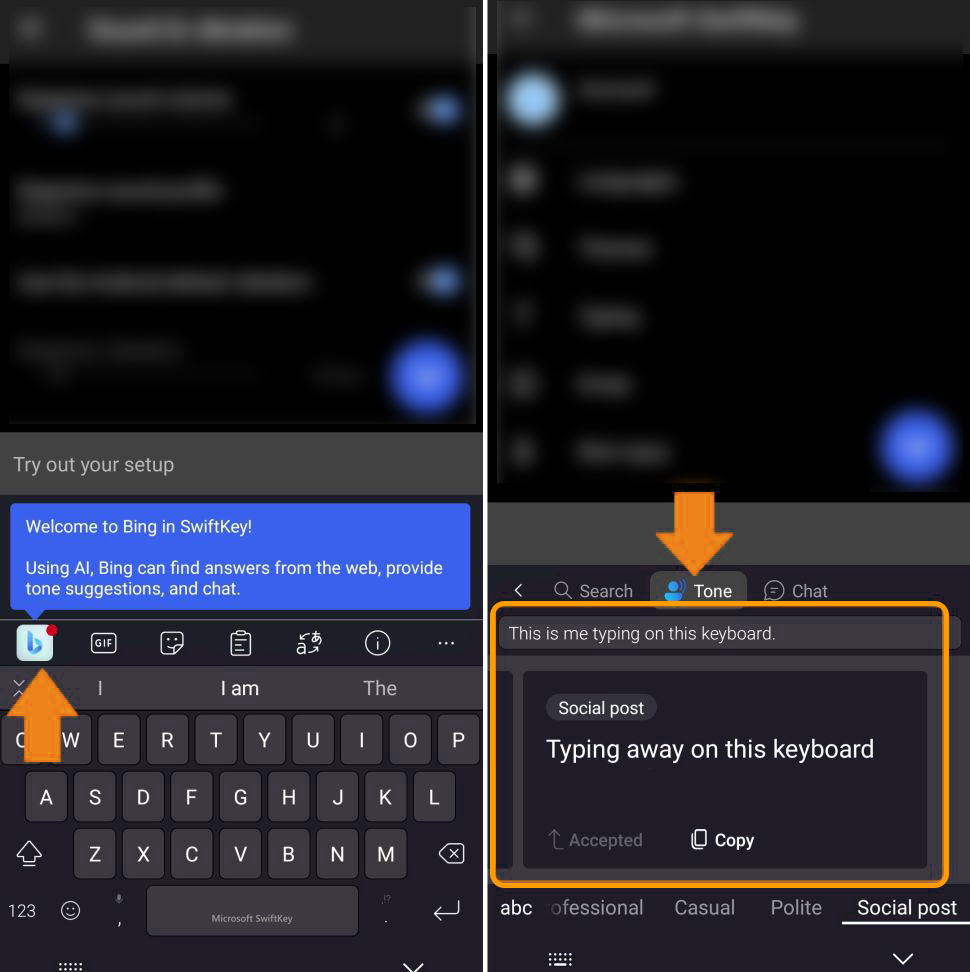 How to use ChatGPT, Bing Chat in Microsoft SwiftKey.
Now that you have enabled Bing Chat in SwiftKey using it is pretty straightforward but don't expect the full experience you normally get from the browser. It's a more consolidated experience.
To use Bing Chat inside SwiftKey, simply tap on the Bing icon on your keyboard. This will open the Bing Chat interface, allowing you to search the web and chat with Bing Chat without leaving your current app. You can type in your query and Bing will provide you with the best results.
You can also use Bing Chat within SwiftKey to rewrite your text messages in various tones. Simply enter your text message, and Bing will rewrite it in four tones: professional, casual, polite, and for a social post. You can then choose the tone you like and paste it with one click. Just make sure that you double-check the text before you post it, generative Ai tools can be a little hit-and-miss sometimes. Especially if you are doing anything professionally.
Getting into everything Generative Ai at the moment?
If you're a big fan of Generative Ai or just someone who wants to stay ahead of the ever-changing curb to stay relevant. Make sure you check out some of our most recent Ai gudies. They cover a range of different topics and will keep you fully in the loop.
How to Use ChatGPT or Bing Chat to Write Prompts & Templates for Bing Image Creator.
How to Use ChatGPT to Write Prompts & Prompt Templates for Adobe Firefly & Midjourney.
Ai Voice Changers for OBS | AI voice changer plugin for OBS & Stream Labs.
Adobe Firefly Tutorial: The best and easiest Text to Image Generative AI.
How to Create and Use Text Effects in Adobe Firefly.