If you currently have a Dropbox Premium account and would like to take advantage of the ability to send 100Gb files/data between people via sharing links. This article will guide you through the process. If you only have a basic account, you'll still be able to use the feature, however with a 100mb limit.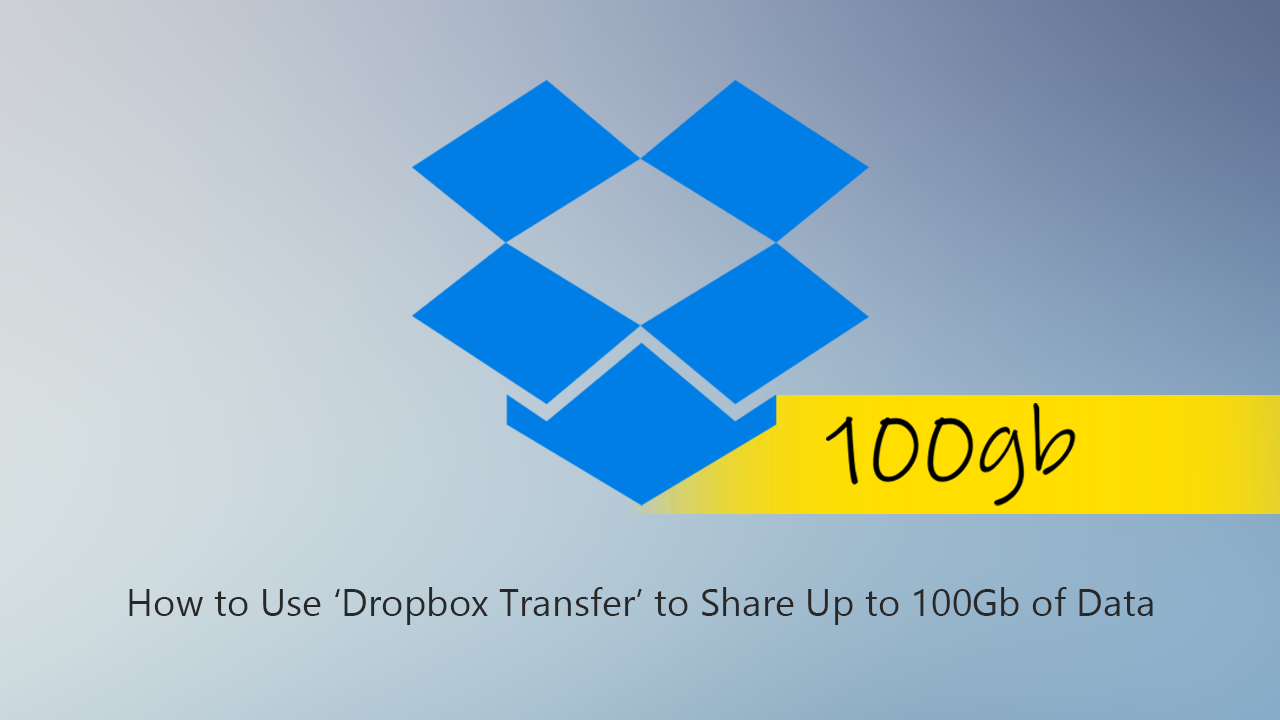 How to Fix Google Chrome and/or Microsoft Edge Chromium 'Aw, Snap! Something went wrong while displaying this webpage' When Endpoint Protection is Enabled.
Dropbox is the original and premier cloud storage services available on the Internet and allows users who have signed up to store up to 2gb of data for free. What a lot of people don't know though is that they have also recently added the ability to share files and compilations of up to 100Gg for users who currently have a Dropbox premium plan. 
This brand new feature is called 'Dropbox Transfer' and makes Dropbox the first and only service to offer sharable links for files and data up to 100Gb in size. Although the service isn't free, it's a monumental amount of data, with the largest free service, Firefox Send only offering 2.5gb of data.  
Related: How to Screen Share From Facebook Messenger. (Share Your Phone Screen From Facebook Messenger)
What's the Best File Transfer Service Available For Huge Files? Transfer up to 100Gb Via Sharable Links With Dropbox Transfer. 
This brand new transfer feature from Dropbox allows you to upload and share files and file compilations with password protection and receive a confirmation notice when they have been accessed/downloaded. It also allows you to set expiry dates for shared content which is automatically removed once a date is reached. As we mentioned above you'll need to have an account and a plan to use the full 100gb feature, however, it works for anyone with a free account as well, albeit with only 100mb of data.
Note: If you need to transfer bigger files but don't want to pay anything, try Firefox Send or WeTransfer. If you need to be super secretive with file transfers and sharing, make sure you check out the following guide: How to Securely and Anonymously Share Files of Any Size Using the Tor Network.
Once you have signed in to Dropbox, you will see Transfer on the left-hand side of the screen, click this, then Create Transfer.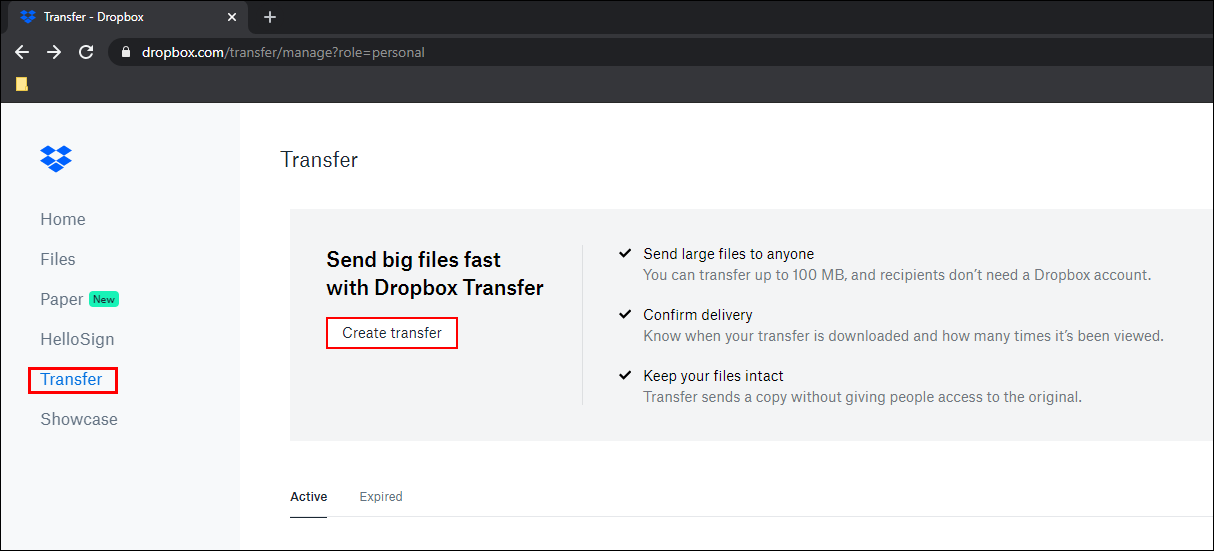 Next, upload your desired file/s, then click the Settings cog at the bottom of the central window to customise your transfer. (Only available for Pro users). After everything has been finalised, you'll be given a link to share with whoever you require your files to go to.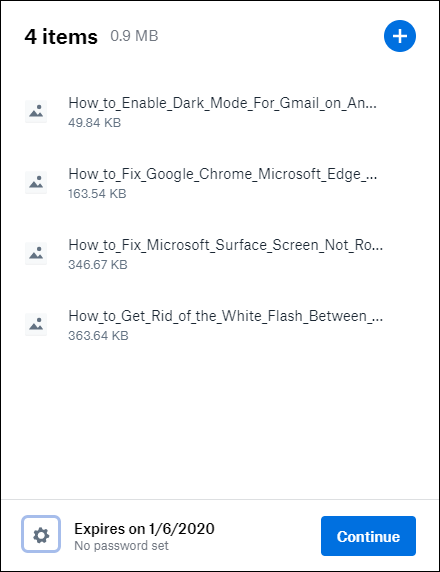 At the bottom of this page, you'll also have the option to send the sharable link directly to a recipient via email. To use this, simply click Email Transfer at the bottom of the screen then enter the email address of the person you are sending to.  
On a Side Note…
If you haven't already taken advantage of it, make sure you turn on Password Leak Detection in Google Chrome. A new Chrome feature that has been designed to alert you if the password you are using has been found in a data breach. A quick and easy way to add an extra layer of protection to your Internet browsing experience.