If you have recently switched over to Microsoft Edge Chromium and spend a fair amount of time using the Developer Tool Panel. This article will show you how to customise the theme of the panel between dark and light modes.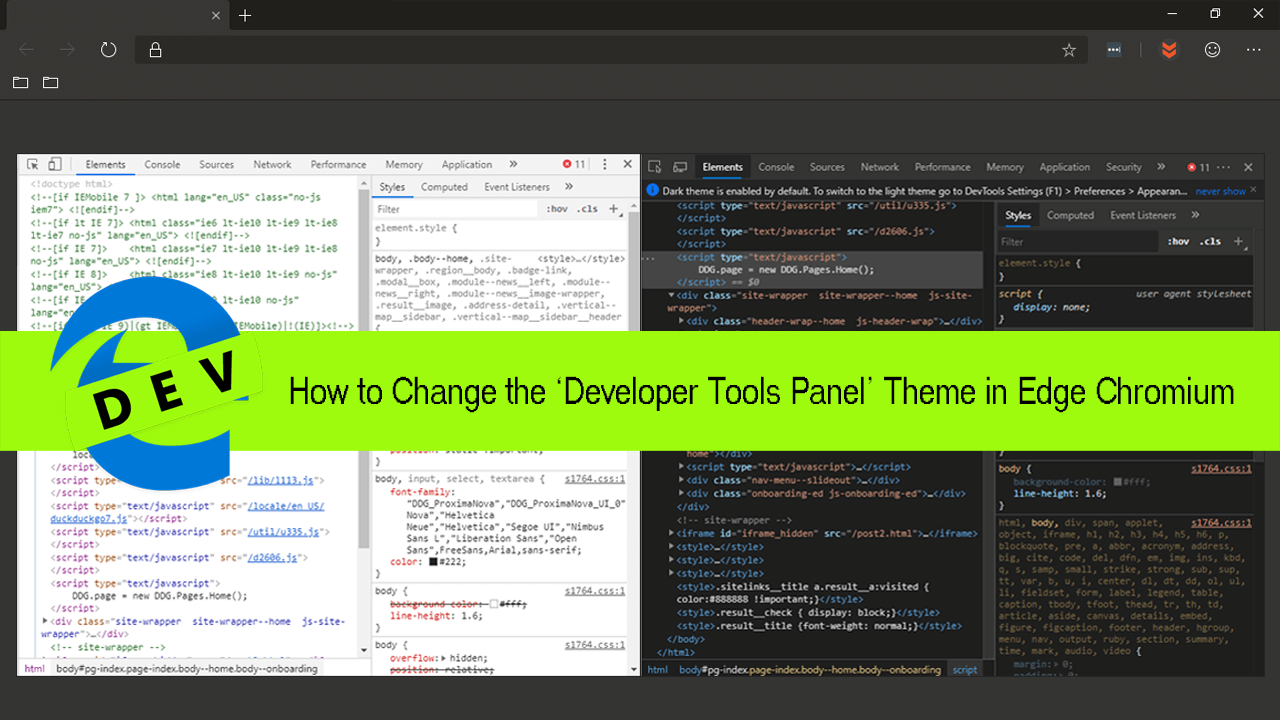 How to Fix Skype Error: 'Your webcam is being used by another application'.
Although most people who use Internet browsers have absolutely no idea what or where the Developer Tools Panel is or does. Microsoft have still been nice enough to give the few users who use it the ability to change its theme. For some strange reason, however, Microsoft has decided to make the default theme for dev tools dark, even if you haven't switched to the browser wide dark theme.
Thankfully as well as including the option to change the Edge's main interface between light and dark modes Microsoft has also included an extra option which allows you to change which theme the dev tools panel uses. Just like the main theme change though, this isn't in the most likely of locations, so follow along as this article guides you through the process. The following instructions work on Edge Dev, Edge Beta, and Edge Canary.
Related: How to Fix Orange Screen of Death on Windows 10.
Can You Change the Developer Tools Theme Settings in Microsoft Edge Chromium? Yes!
As we mentioned above, even if you are running the Edge Chromium light theme, the Developer Tools Panel will still be set as default to the dark theme, which may be difficult for you to work in. So to change the theme open Edge Chromium, then open the Developer Tools Panel by right-clicking on a website page (any will do) and selecting Inspect.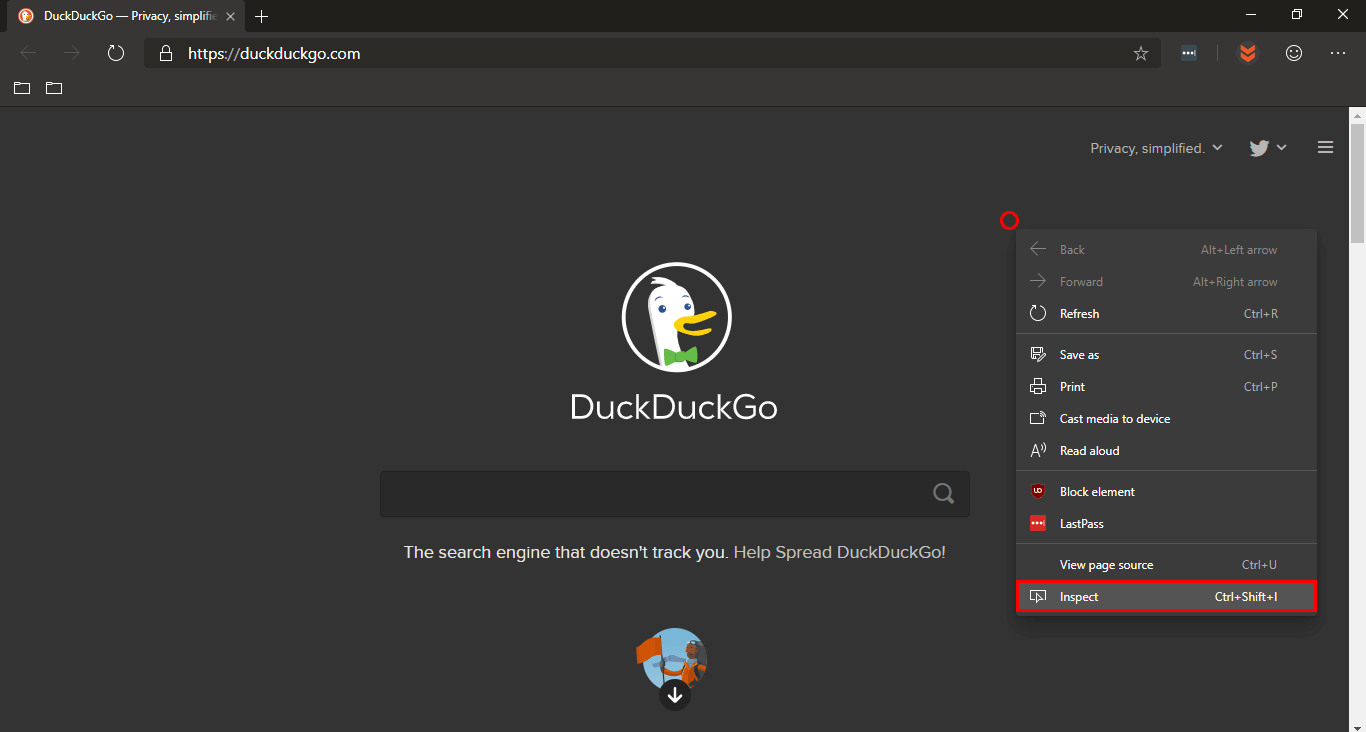 This will bring up the Developer Tools Panel, where you need to click the three dots in the top right-hand corner followed by Settings.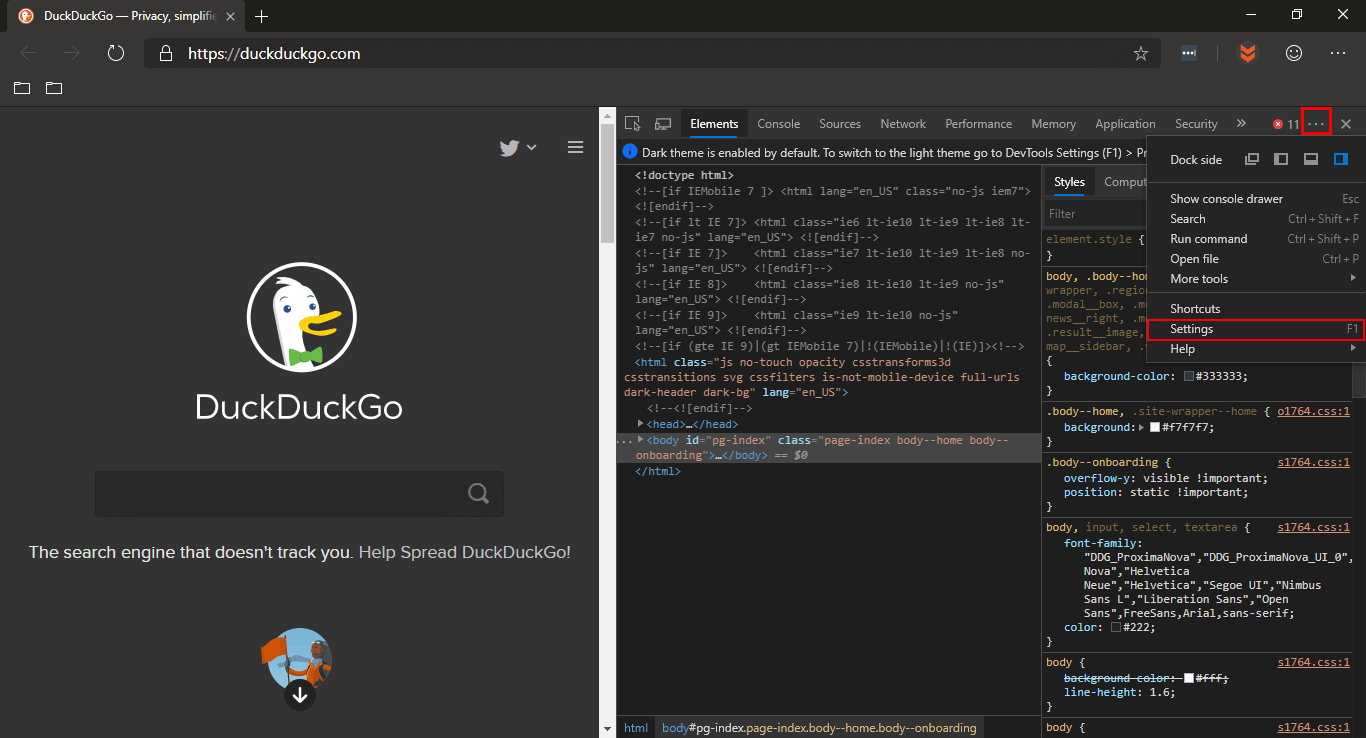 In the next window/tab change the Theme setting from Light to Dark or Dark to Light depending on your preference. At this stage, I have no idea what the difference between Light, Dark, Light (Chromium), and Dark (Chromium) is. After testing them all briefly, they all seem to have the exact same effect. If you have the answer please let us know in the comments and we'll update the article accordingly.
Unlike most other settings changes in Edge, this change will take effect instantly and won't require you to restart Edge. Although you would think the Dev Tool Panel theme links to your default theme, it doesn't, so you can mix and match themes as you please.
Other Useful and Important Microsoft Edge Chromium Guides.
While you are exploring Microsoft Edge Chromium, make sure you check out some of our other helpful articles, which will guide you through a range of different Microsoft Edge Chromium features and settings.
How to Create Extra Profiles in Microsoft Edge Chromium.
How to Disable Data Collection in Microsoft Edge Chromium.
How to Install Chrome Extensions on Microsoft Edge Chromium.
How to Clear the Cache and Cookies in Microsoft Edge Chromium.
How to Change the Address Bar Search Engine in Edge Chromium.
How to Install a Website as an App on Windows 10 Using Edge Chromium. (Install Web Apps Using Microsoft Edge Chromium)
.
.